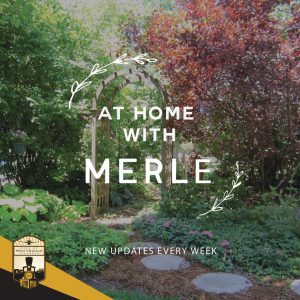 Autumn is here and the weather made the seasonal change on the first day of Fall, Friday, September 21. The days are a perfect temperature, the sky is so blue and the nights cool down to comfy sleeping weather.
Try to take time to walk around the neighborhoods and parks to view the changes in the landscaping. Mums are appearing on porches and in gardens, asters are blooming and some of the foliage is starting to change color. I notice my hydrangea is still confused about the seasons. It is blooming with big, blue flowers now and has many buds. It is supposed to do this in the summer.
Along with the change of weather come the many fun and interesting activities in our community. Start marking these dates on your calendars. I hope to see many of you at these events.
AROUND AND ABOUT
The three West Chicago service clubs of Kiwanis, Lions and Rotary are having a Winter Coat drive now through Saturday, November 17, 2018 when distribution takes place at First United Methodist Church of West Chicago. Needed are new and/or clean slightly used coats for children and adults. Boxes are located at the ARC Center, 201 West National Street; Augustino's Rock & Roll Deli & Grill, 200 E. North Avenue; Ball Horticultural Company, 622 Town Road: City Hall, 475 Main Street; and Murphy Ace Hardware, 319 South Neltnor Boulevard.
During its Fall Festival, Sonny Acres Farm, 29W310 North Avenue, offers a myriad of activities, a large choice of size and shapes of pumpkins, farm stand items and decorations. The Novelty Shop offers a variety of items for special Halloween fun. Of course, the Costume Shop not only has Halloween costumes, but also scary accessories.  Activities include pony rides, petting zoo, Spook Shed, Dizzy Zone, Haunted Barn and Hay rides and the Haunted Hayrides. Some of the events take place daily and others only on weekends. For more information call (630) 231-3859 or visit the website http://www.sonnyacres.com/fall.
West Chicago Garden Club meeting is Thursday, September 27, 2018, at St. Andrew Lutheran Church, 155 North Prince Crossing Road. Social time is at 6:45 p.m., short business meeting at 7:00 p.m. and the program at 8:15 p.m. The program is the popular "Bulb Bingo." There are a variety of bulbs directly from Holland; each player goes home with a prize that gives them joy in their gardens for years to come. (www.merleburl.com)
To open its ninth season, Gallery Theater presents "Brownstone" by Catherine Butterfield. The remaining performances are at 7:30 p.m. Friday, September 28, and Saturday, September 29, and at 3:00 p.m. Sunday, September 30, 2018, in the theater, 129 Main Street. The ticket price is $16, $14 for senior citizens age 65 and over and students with ID. To make a reservation, call (630) 234-5919, email www.gallerytheaterstudio.com or the website http://gallerytheaterstudio.com/product/brownstone.
Three points of time converge in a New York Brownstone, spanning eighty years and encompassing the lives of three pairs of people in the time periods of 1937, 1978 and 1999. They are newlyweds Stephen and Davia, who long to move to Paris; aspiring actresses Maureen and Deena, who struggle to get their big break; and engaged couple Jessica and Jason, who find their relationshipcomplicated by an unexpected pregnancy. With the only thing in common is the roof over their head, the six characters share the New York experiences of compromising ambition, falling in love and making memories.
Members of the cast are Jess Smith, Matt Hellyer, Victoria Finlay, Elizabeth Keller, Zoe Detlaf and Kevin L. Smith. The director is Gail Cannata. (www.merleburl.com)
Winfield Township holds its Recycling Extravaganza from 9:00 a.m. to noon Saturday, September 29, 2018, at the Township Road District Facility, 30W575 Roosevelt Road. New this year is recycling for old latex and oil-based paint by Epaint Recycling Service, who us accepting cash or credit card. The charges for latex paints are $1 for a one-quart can, $2 for a one-gallon can and $10 for a five gallon pail. Charges for oil-based paints are $4 for a one-quart can, $8 for a one-gallon can and $20 for a five gallon pail. PROSHRED Security provides on-site shredding of confidential paper documents. There is a limit of three boxes. DuPage County provided partial funding for this service. Among the acceptable miscellaneous items are cell phones, old flags, eye glasses, fire extinguishers, office furniture, clothing and musical instruments. Included among electronic items are computers, televisions, telephones and keyboards. Scrap metal items include gutters, metal hangers, metal lawn furniture, metal shelving, metal wheelbarrows and radiators. (www.merleburl.com)
The World Heart Day celebration takes place from 10:00 a.m. to noon Saturday, September 29, 2018, in the gym at Gary School, 130 East Forest Avenue. There are refreshments, entertainment, giveaways, the drawing for the bicycles, a special presentation and recognitions.
The celebration is part of the participation of the City and Healthy West Chicago West Chicago in the Move with the Mayor Challenge, an initiative of the National Forum for Heart Disease & Stroke Prevention, in the month of September.
The last day the Kruse House Museum, 527 Main Street, is open for the 2018 summer season is Saturday, September 29, 2018. Hours are from 11:00 a.m. to 3:00 p.m. The special exhibit is "A Tip of the Hat" which features the many sizes and styles of hats. It definitely shows there are hats for all seasons and reasons.
Veterans of Foreign Wars District 19 holds its Steak Fry fundraiser from 4:00 to 8:00 p.m. Saturday, September 29, 2018, at VFW Post 6791, 431 North Neltnor Boulevard. The menu includes steak, salad, baked potato and roll. The ticket price is $15.
Homecoming Week at Wheaton Academy is from Monday, October 1, through Saturday, October 6, 2018, with the majority of the larger-type activities taking place later in the week.
Wayne/Winfield Area Youth/Family Services offers hour-long computer classes for senior citizens, 27W031 North Avenue. Not only do seniors learn basic skills, but also have the opportunity to socialize. The fee is $2. Reservations are required and may be made by calling (630) 231-7166. Beginner classes are at 1:00 p.m. Tuesdays. "Downloading Games on iPad or iPhone" class is at 4:00 p.m. October 1, 2018.
West Chicago Police Department celebrates National Coffee with A Cop Day from 9:00 to 11:00 a.m. Wednesday, October 3, 2018, at McDonalds, 305 South Neltnor Boulevard. Persons in the community just chit chat with the officers. There is no formal presentation or agenda. More than 2,000 law enforcement agencies in the United States participate in the nationwide event. (www.merleburl.com)
The West Chicago Public Library District holds several two-hour computer classes in the small conference room, 118 West Washington Street. Persons must have basic computer skills. To register, call the adult services department at (630) 231-1552, extension 4.
Microsoft Excel is at 2:00 p.m. Tuesday, October 2, 2018. Topics include learning the basic tools of Excel: setting up spreadsheets, adding/deleting columns and rows, simple calculations, & terminology.
Managing Your Photos is at 6:30 p.m. Wednesday, October 3, 2018. Participants receive tips and assistance on storing, importing, labeling and organizing photos. Attendees need to bring their smartphone or tablet, and their necessary password.
St. Andrew Lutheran Church, 155 North Prince Crossing Road, holds a Blessing of the Animals at 5:00 p.m. Wednesday, October 3, 2018.
West Chicago Public Library District celebrates the 25th Anniversary of its location at the current site, 118 West Washington Street. To honor this event, there are several programs.
The celebration event is from 5:00 to 8:30 p.m. Friday, October 5, 2018. Mariachi los Raymos de Leman Middle School and Fox Valley Orchestra's New Vintage Strings provides the entertainment. Other activities include a photo booth, a library scavenger hunt with prizes for the winners and a presentation to the winners and finalists of the library card design contest.
One program is Fine Free Tokens. When persons attend a library program, they receive a token valued at 25 cents, which can be used to pay down library fines. The tokens are good until October 4, 2019.
In the lobby is a giant mural of the WCPLD logo, which the library is asking patrons to fill in with thoughts of what the library means to them. There are colored note cards for patrons to use. The cards then are posted on the mural.
"Fall in Love with Art" is the 2018 Artoberfest exhibit at Gallery 200, 103 West Washington Street, for the month of October. The 12 artists participating are Sharon Malec, Kathi Kuchler, Laurie Parker, First Star Art-Jennifer, First Star Art-Mitch, Starla Snead, Cheryl Lazopoulos, Britta Renwick, Marita Valdizan, Judith Horsley, Sue Tripp and Heide Morris.
The artists' reception is from 6:00 to 9:00 p.m. Friday, October 5. Refreshments are served. (www.merleburl.com)
West Chicago City Museum hosts its 29th annual Tales Tombstones Tell cemetery walk Friday, October 5, 2018, at Oakwood Cemetery, Oakwood Avenue and York Street. The 45-minute tours begin at 6:30 p.m., start at 10-minute intervals, with the last tour beginning at 7:45 p.m. While guests wait in line, Roger Kotecki, vocalist and guitarist, plays eclectic music from the 1860s through the 1970s.
Lanterns and candlelight illuminate the paths to the designated sites, where costumed interpreters tell the life stories of the former residents buried in Oakwood, the oldest cemetery in West Chicago. This year the walk features never before told stories of West Chicagoans who were born abroad and immigrated to the United States. Gravesites on the walk are those of Alfred LeKander, Emma Caroline Koenig Hummel, Eduard Mackert, Menk children, Bertha Brandt Zahn, Mary Coleman Ahern and William Buckle, Sr.
Interpreters are Carol Vigsnes, Phil Weibler, Becky Hall, Keith Letsche, Dan Czuba with Mike Berry joining him in a song, Carol Townsend, Ruby Lebo with a song by John and Nancy Petrik andEric Curl.
The event is appropriate for families as it focuses on historical facts and not ghost stories. Although there is no charge, donations are appreciated. For further information, call the museum at (630) 231-3376 or email museum@westchicago.org.
The Fifteenth Annual Concert in the Park fundraiser is from 4:00 p.m. to 10:00 p.m. Saturday, October 6, 2018, at Hawthorne's Backyard Bar & Grill, 1200 West Hawthorne Lane. The $20 ticket price includes dinner, a chance to win the door prize of a television, games and musical entertainment with live music by The Mockingbirds. Many raffle opportunities are available. This is a great event to meet friends, have an evening of fun and support a good cause.
Proceeds benefit the Houston J. Pineda Scholarship Fund. Each year a senior graduating from Community High School District 94 that has good grades and is a participant in baseball and/or soccer is the recipient of the scholarship. Pineda was a sophomore at CHS, who died from the result of an automobile accident in 2002.
Persons unable to attend and want to make a donation can make a check payable to the scholarship fund and mail to Houston J. Pineda Memorial Scholarship Fund, c/o DuPage Community Foundation, 104 East Roosevelt Road, Wheaton, IL 60187.
WeGo Drama at West Chicago Community High School presents an interactive performance of "The Lion, The Witch, and The Wardrobe." The sole performance is at 7:00 p.m. Saturday, October 6, 2018, in Weyrauch Auditorium, 326 Joliet Street. The ticket price is $10; tickets are available in advance at www.wegotheatre.com or at the door. The play is a benefit for the Make-A-Wish Foundation, which is dedicated to helping children in need have a special moment in their life.
The cast and crew are Philip Calabrese, Abby Carr, Maggie Hancock, Samuel Incrocci, Nora Zamora, Gerardo Avila, Grecia Bahena, Nathan Bradley, Christina Champagne, Emily Carroso, Ryan Castiglia, Josie Kotke, Noemi Lara and Garrett Martin.
Others are Evy McLean, Audrey Miller, Rudy Muñoz, Hannah Thompson, Loraleigh Tillson, Leah Wheatley. Justin Blackburn, David Brown, Hannah Brown, Ava Fini, Mikail Herrera, Abbie Lundblad, Neve Ryan and Cassi Villa. (www.merleburl.com)
West Chicago Fire Protection District hosts its annual Open House from 10:00 a.m. to 2:00 p.m. Sunday, October 7, 2018, at fire headquarters station, 200 Fremont Street. The National Fire Prevention theme this year is "Look. Listen. Learn. Be Aware—Fire Can Happen Anywhere." Per the National Fire Protection Association website, "Through three simple calls-to-action, this year's theme identifies basic but essential ways people can reduce their risk to fire and be prepared in the event of one. These are Look for places fire cans start, listen for the sound of the smoke alarm and learn two ways out of each room."
Activities include information booths, demonstrations, fire safety trailer, emergency equipment displays, fire safety handouts and snacks. Children can practice stop-drop-roll in the smoke house. The smoke house Sparky the Fire Dog greets the guests. (www.merleburl.com)
The West Chicago Park District monthly social gathering for senior citizens is the popular Fireman Fish Fry. It takes place at noon Thursday, October 11, 2018, at West Chicago Fire Protection District headquarters, 200 Fremont Street. Guests bring a dish to pass and a complete place setting. Although there is no charge, reservations are needed by Friday, October 6, 2018 and can be made in person at the ARC or online at we-goparks.org.
For the ninth year, the City of West Chicago continues with the Brilliance in Business Awards program, which recognizes businesses for their best practices, creativity and sustainability. Residents, businesses, non-for-profit profit organizations or members of economic development organizations can nominate a business(s) for one or more awards. Businesses also may nominate themselves.
The categories are Outstanding Downtown Entrepreneurship, Outstanding Small Business, Outstanding Growth, Outstanding Achievement in Design and Innovation and Outstanding Achievement in Health, Safety and Environment. Program guidelines and nomination forms are available online at www.westchicago.org. Nominations are due by 11:59 p.m. Monday, October 15, and may be made on line or by mail to City of West Chicago, 475 Main St., West Chicago, IL 60185, Attn.: Community Development BIB Awards Program 2018.
Through the end of October, there are eight pieces of artwork by former West Chicago resident Liz Weibler on display in the main hallway of City Hall. She is the daughter of Barb and Phil Weibler, one of their seven children. "I was blessed with a father who not only ran commuter trains but who also carried his camera every day. He often would take me into the city, always pointing out the stunning architectural features of the downtown buildings. I still am inspired by architecture."
While a student at West Chicago Community High School, Liz started taking classes at the Art Institute of Chicago, where she continued as an undergraduate student. Eager to move from the Midwest and find herself as an artist, she headed west. Working at theater companies from coast to coast, Liz made costumes and painted as a scenic artist. She spent many summers working for the American Players Theatre in Spring Green, Wisconsin.
"After many adventures I found myself in the small mining town of Miami, Arizona in 2008. "Cityscape" was her first painting. "I just spent two years in New York City and the energy there inspired the colors and movement in the piece. The original painting is water-soluble oil on canvas, which I began using while in New York. I continue to work with these oils as they lend themselves nicely to mixed media works."
She moved to Tucson, Arizona in 1999 and considers it as her second home. "The abundant sunshine keeps me working in my studio year round, but I still make time for long visits with my family in WeGo! I am honored to show my work at City Hall." (www.merleburl.com)
The artwork of West Chicago resident Fredericka Howard is on display at Nature's Best Cafe, 1904 Brookdale Road in Naperville. The hours are 7:00 a.m. to 7:00 p.m. Monday through Friday, 8:00 to 7:00 p.m. Saturday and closed on Sunday.
Sincere sympathy is extended to the family of William T. "Tom" Doggett, who at the age of 77 passed away Saturday, September 15, 2018.
Deepest sympathy is expressed to the family of Hilary "Bill" Neylon, who at the age of 82 passed away Saturday, September 15, 2018.
Sincere sympathy is expressed to the family of Enedina Carlos Galvan, who at the age of 69 passed away Tuesday, September 11, 2018.
It was an exciting football game between Elgin High School and West Chicago Community High School as it went into overtime Friday, September 21, with the final score  of Elgin 28-WCCHS 27. In its game, Wheaton Academy won the game against DePaul. 41-0.
At the Monday, September 17, 2018 City Council meeting, Ward 5 Alderman Kurt Meissner submitted his resignation due to his job requiring extensive traveling.
Also at the meeting, City Council approved the appointment of George Garcia to the West Chicago Historical Commission for an unexpired term ending April 30, 2019.
Approved at the meeting was the rezoning of the property at 811 West Brown Street from R-5, single family residence district to manufacturing district. The items summary states, "The subject property has the last single family residence and residentially zoned property on that block between Church and Brown Streets." Ball Horticultural recently purchased the property, "wishing to demolish the residential structure on-site and expand the adjacent parking lot, subject to zoning and building permit approvals." The design of the parking lot incorporates a significant amount of green space and landscaping "to further enhance the buffer for the neighboring residences as well as utilizes minimal lighting."
City Council approved a Special Use for an Alternative Electric Supply Facility and Concept Plan Consideration to DMCS LLC, doing business as Energy Power, for the property at 220 Kress Road. The item summary explains the business is proposing to install a solar power facility on 11 acres of the 16-acre property. "The facility will consist of multiple rows of solar panels and be pole mounted several feet above the ground and automatically pivot over the course of the day in sequence with the angle of the sun."
West Chicago resident and Ward 3 Alderman Mike Ferguson, had the honor to participate in a wreath laying ceremony at the Tomb of the Unknown Soldier at 10:15 a.m. Saturday, September 15, 2018, at Arlington National Cemetery in Fort Myer, Virginia. His Navy aviation squadron VA-65 submitted paperwork to get permission and it was accepted. Ferguson was one of the four members asked to participate. After being briefed by an Honor Guard Sentry, they took their positions at 10:10 a.m.
"We were marched two by two down the steps from a building to the path where the sentry walks his watch. We were halted and the forward two of our members laid hands on the wreath and led to the place where the wreath would stand. After placing the wreath, they did an "about face", returned to us, "about faced" again and we rendered the hand salute while Taps was played. We then "about faced" as a group and when the sentry came to our side we marched up the stairs to conclude the ceremony."
The primary reason for the laying of the wreath was to memorialize the four shipmates that died July 29, 1967, during a fire aboard the USS Forrestal off the coast of Vietnam. "Our four members were amongst the 134 killed. There were 161 injured."
My email address is merleburl@earthlink.net.