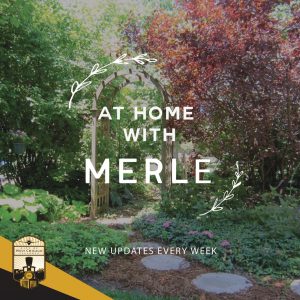 The General Election is Tuesday, November 3, 2020. However Early Voting and Mail-in ballots are available now. Thus, it is necessary to know who and what is on the ballot and to do some research before casting your vote. To view the sample ballot, visit https://www.dupageco.org/election/, under for voters.
On the ballot for federal offices are President and Vice President, U. S. Senator and U.S, Representative. On the state level are Senator and Representative. On the DuPage County level are State's Attorney, Circuit Court Clerk, Auditor, Corner, Recorder and District 6 County Board. There are four positions to fill for vacancies for Judges of the Circuit Court 18th Judicial Circuit and four questions of retention of judges of the Circuit Court 18th Judicial Circuit.
There are five propositions. The state proposition question is Proposed amendment to the Illinois Constitution. There are three DuPage County propositions. The first is Shall DuPage County continue to consider financial support of law enforcement and public safety its top budgeting priority? The second is In order to fight the spread of COVID-19, shall DuPage County obtain a stockpile of personal protective equipment for distribution to nursing homes, first responders, health care providers, and at risk communities who are not otherwise able to obtain personal protective equipment? The third is Shall DuPage County continue to fund and support training methods that decrease the risk of injury to officers and suspects for local law enforcement agencies? On the local level, the proposition is Shall the number of commissioners on the Board of the West Chicago Park District be reduced from seven (7) to five (5)?
Registered voters can request mail-in ballots until Thursday, October 29, 2020, but this is cutting it close according to county officials. A suggested date from the state is Thursday, October 15. Mailed ballots need to be postmarked by November 3 and received within 14 days to be counted. Voters can track their ballots through BallotTrax, a notification system available to DuPage voters. For the next several weeks, voters can drop off their ballots in a box on the south parking lot of the County Complex, 421 North County Farm Road. Other boxes will be installed inside early voting locations and polling places. Early voting is now available at the DuPage County Fairgrounds, 2015 Manchester Road. Starting Monday, October 19, nearly 20 other sites ill begin operating. For locations and hours, visit dupagecounty.org/election/Voting/EarlyVoting.
If persons have a mail-in ballot and decide to vote in person, they need to bring the ballot and envelope to the early voting site or their regular polling place and they will be given a new ballot.
If they do not bring these two items, they will only be allowed to vote provisionally, which means their in person ballot would not count until it is confirmed that the mail in ballot was not used. The main thing for people to realize is that with the current security in place by the DuPage Election Authority and the new poll books purchased by the County Board, no one can vote twice. (merleburl.com)
AROUND AND ABOUT
West Chicago Park District offers flexible scheduling for before and after school schedules and E-learning options for children in West Chicago Elementary School District 33 and St. Charles Community Unit School District 303. For full information, visit www.facebook.com/WestChicagoParks/.
"If Statues Could Talk" is the virtual West Chicago Public Library program at 7:00 p.m. Thursday, October 1, 2020. Beth Sair gives a one-of-a-kind virtual tour of "the Talking Statues of Chicago." Persons hear some of Chicago's statues "tell" their stories, as voiced by Chicago actors and co-produced by Chicago theaters. Also presented are unique details about the 1893 World's Columbian Exposition and which set of statues speak as the unofficial mascots of Chicago. To register, visit tinyurl.com/y3crwtt4.
Sair is a highly experienced educator and a member of Chicago Tour Guide Professional Association, CTPA, provides lectures and gives tours. She arranges and leads tours of Chicago, Springfield, Milwaukee, Wisconsin, and Munster, Indiana. Highlights include Millennium Park, museums, synagogues, churches, veterans memorials, stained glass installations and artist studios. (merleburl.com)
The West Chicago Cultural Arts Commission launches its second round of Haiku poetry to bring inspiration to West Chicago neighborhoods this fall. Poets and community members can submit their own positive haiku in a language of their choosing at https://form.jotform.com/202615468692159.
All poems must follow the standard 5-7-5 Haiku format. Persons can submit up to three haiku.The deadline is Thursday, October 1, 2020. The selected haiku are printed on double-sided yard signs and placed in public places and local neighborhoods. Both residents and businesses have the opportunity to pre-register for consideration to publicly have a poem on their property at https://form.jotform.com/202616480685156. After the selection of the sites, a simple map will be on the City's website, www.westchicago.org and persons can view the signs while walking or driving through the community. The current haiku signs remain in place through the end of October.
The 31st "Tales Tombstones Tell" is virtual this year at 6:30 p.m. Friday, October 2, 2020, due to COVID-19 pandemic. The video will be available to watch on Friends of West Chicago Facebook Page For those not on Facebook, email wegohistory@gmail.com for a link. The tales highlight seven West Chicago women to commemorate this historic year, the 100th Anniversary of the 19th Amendment, which gave women the right to vote. Following the Oakwood Cemetery introduction, the "visits" are to the gravesites of Mary McConnell, Kathryn Kelly, Mary Kaiser, Zelda DeTray, Carrie (or Maria) Roundy, Ann Ward, and Emeteria Zarate. The video will remain online after the evening for those who wish to view it at later time.
For persons without access to internet feed, they can call the museum at (630) 231-3376 or email wegohistory@gmail.com to have a DVD mailed. Also the Museum schedules cemetery walk tours for small groups and educational groups. Call or email the museum to arrange for a schedule.
Members of the Friends of the West Chicago City Museum also are invited to join a Tales Tombstones Tell virtual happy hour after the video presentation at 7:15 p.m. To receive the link to join, email wegohistory@gmail.com. (merleburl.com)
The 19th District Veterans of Foreign Wars holds a Steak Fry, a fundraiser to benefit veterans and scholarship programs from 4:00 to 8:00 p.m. Saturday, October 3, 2020, at Veterans of Foreign Wars Post 6791, 431 North Neltnor Boulevard. The charge is $20 and includes the meal of steak, pork chop, or cod, baked potato, salad, and green beans. There is a bake sale to satisfy the sweet tooth and music. Also there are basket and meat raffles, plus a 50/50 raffle. Persons do not need to be present to win. Weather permitting, outside seating is available. To place take-out orders call (630) 231-9823; leave a voice mail if no one answers. For further information, call Terry Adams at (630) 546-1647 or email anttbear@aol.com. the district is the one which Post 6791 belongs.
There are two amendments regarding the property which was the site for Cascade Theater on the agenda of the Public Hearing at the Plan Commission/Zoning Board of Appeals meeting. It takes place at 7:00 p.m. Tuesday, October 6, 2021, at City Hall, 475 Main Street.
In the first amendment the applicants petition the City to add Drive-In theaters as a Special Use in the Estate Residential District and all freestanding, illuminated, changeable copy signs and directional signs on the property. Tom Dabareiner, City Community Development Director, explained that this is a residential zoning district, "which is what the Cascade property was zoned since it was annexed to the City many years ago." Also, "The period for 'grandfathering' the use has expired and no longer applies. This is why a text amendment is needed now." He added, "In their proposal it would be a special use, meaning there would be conditions that need to be met or it could not be approved." He said, "The period for "grandfathering" the use has expired and no longer applies. This is why a text amendment is needed now."
If the Zoning Board of Appeals recommends the text amendment, the second amendment petitions for a special use permit to operate a Drive-In theater.
The recommendation of the Zoning Board of Appeals, whether for or against, then goes to the Development Committee. Dabareiner added, "They have not resolved issues like installing a new sanitary system, which is required because use of the old one is now prohibited. No other plans have been submitted."
During the COVID-19 Pandemic, those wishing to participate in the public hearing are strongly encouraged to use the City's teleconference platform by visiting the City's website www.westchicago.org at the time of the hearing. Information on logging into the teleconference platform will be posted on the agenda at least 48 hours in advance of the hearing and can be found at City website. Individuals may also attend the public hearing at City Hall to listen to the audio. Anyone wishing to provide comment on these matters must send their written comments to City Hall no later than 4:00 p.m. the day of the meeting. Written comments may be mailed to the City of West Chicago Community Development Department, 475 Main Street, West Chicago, IL 60185 or by email to John Sterrett, City Planner, at jsterrett@westchicago.org. Comments received by the 4:00 p.m. deadline will be read during the public participation portion of the public hearing.
The Cascade Theater opened in 1959, Jeff Kohlberg was the owner for 30 years. In March 2019, Kohlberg announced the Cascade would not open as the landowners did not renew the lease. With the closing of the drive-in, Kohlberg sold most of the equipment including the projection and audio systems.
West Chicago Public Library offers a two-hour Microsoft Word Level 1 class at 6:00 p.m. Wednesday, October 7, 2020, via Zoom. Librarian Austin Hall is the presenter. To Register, visit https://us02web.zoom.us/meeting/register/tZYlfuChqD0rHNDdSJHBWUH-csERjQKT_RbV. After registering, persons receive a confirmation email containing information about joining the meeting. The second session, Level II, is at 6:00 p.m. Wednesday, October 14.
League of Women Voters of Wheaton is having a Virtual Run/Walk to the Polls 5K Friday through Sunday, October 9 to 11, 2020. The registration fee of $35 includes a commemorative shirt and donation to the lWV of Wheaton. The first 75 registrants receive a coupon for Dick Pond Athletics. To register, visit https://runsignup.com/Race/IL/Wheaton/LWVWRuntothePollsVirtual5k. Participants select their preferred race route and results are self-timed. Runners may also complete their distance on a treadmill. Upon completion of the 5K, entrants submit their time online.
Five entries will be randomly selected from all the submitted times to win a prize act that included an exclusive VOTE face mask and a $20 off coupon from the Naperville Running Club. To help the LWV spread the word of Getting out the vote, participants can post their finisher certificate and a social media using #LWVRuntothePolls! (www.merleburl.com)
GardenWorks Project is hosting a campaign to raise awareness of hunger in Chicagoland. "Harvest Against Hunger: Nourishing Our Community" evolves a three-part mini-video series that goes behind the scenes of three local farms, Mighty Greens Farms in Elgin, Nichols Farm in Marengo and Stojans Vegetables in Maple Park. The videos relate the history, product and the meaning of community to them. The GardenWorks Project fundraiser is a private live Question and Answer session with the owners of the three farms at 4:00 p.m. Sunday, October 4, 2020. The ticket cost of $50 includes exclusive access to the three partner farms, a locally sourced seasonal Community Sourced Agriculture box and recipes for pick up on Saturday, October 3, and automatic consideration for one of the two raffle prizes. For information and to purchase tickets, visit www.gardenworksproject.org. (merleburl.com)
Through Healthy West Chicago, Yoga on the Lawn takes place at 6:00 p.m. Tuesdays, October 6, and October 13, 2020, on the lawn at West Chicago Public Library, 118 West Washington Street. Certified Yoga instructor Tracy Leach teaches some simple breath to movement postures and breathing exercises to gently connect body and mind. Participants need to bring a mat and water bottle. No reservations are necessary. For further information email Cary Smitherman at carlys@healthywestchicago.org or call (630) 230-6370.
Trick or Treat hours are from 3:00 to 7:00 p.m. Saturday, October 31, 2020. This year, due to COVID-19, it is especially important to follow the rule of only stopping at homes beaconing a welcome with a lit porch light, plus wearing masks and following other safety and health considerations.
West Chicago Public Library, 118 West Washington Street, has expanded its curbside service hours. Now they are 11:00 a.m. to 6:00 p.m. Monday through Thursday and from 10:00 a.m. to 4:00 p.m. Friday and Saturday.
With these changes, this is the updated candidate packet information for Library Trustees in the Consolidated Election Tuesday, April 6, 2021. There are three four-year terms and one two-year unexpired term. Filling this positions currently are David Reynolds, Sr., Diane Kelsey, Richard J. Bloom and Frank Fokta. Nominating petition packets are available during the library's curbside pick-up service hours or can be downloaded from the library website, https://wcpld.info.
First United Methodist Church of West Chicago, 643 East Washington Street, continues to collect pairs of shoes. The bin is located outside by the entrance door. As of the last shoe count, the church has collected and donated a total of 30,804 pairs of shoes since starting this project in April 2012 through the Shoeman Water Project, aka George Hutchings. Their members met their goal of 5,000 pairs in 2013. The church decided to collect shoes to keep them out of the landfill and to provide for cottage industry in a variety of countries. The collected shoes are sold on the world market and the money raised purchases water well digging equipment and water purification systems for Africa and Haiti. A child can attend school when that child no longer needs to get water by walking ten miles each way, every day. (merleburl.com)
The DuPage County Health Department developed a dashboard to provide information on the total number of people, in DuPage County, who have tested positive for COVID-19. In addition, the dashboard includes a map which shows the distribution of reported cases by municipality and is updated at 4:00 p.m. daily. DuPage County's "COVID-19 Dashboard" is a one-stop-shop for all the information it offers including a town-by-town breakdown of cases. As of 4:00 p.m. Monday, September 28, 2020, there were 1,126 cases and 13 deaths. This was an increase of 32 since last week, September 21It is important to remember to follow the social distancing order, wear masks and wash hands. (merleburl.com)
As the importance of wearing masks during the COVID-19 pandemic is stressed, so must the proper disposal. The masks and gloves are disposed of in regular garbage; they are not recyclables. Also a gentle reminder, syringes are not recyclable, they go in regular garbage.
To keep residents aware of community COVID-19 updates, the City has posted West Chicago's COVID-19 COMMUNICATIONS CENTER on its website, www.westchicago.org. Also included are the weekly updated messages from Mayor Ruben Pineda. It is located on the upper left-hand side in red. Clicking on this, residents can see the latest information.
At 5:38 p.m. Wednesday, September 23, 2020, West Chicago Police Department responded to a report of shots fire at the Timber Lake Apartment Complex, 1200 Kings Circle. The officers located a single victim with a non-life threatening injury, who was transported to a nearby hospital for medical treatment. The shooting is under investigation as a no-active threat to the community. Persons with information on this incident should call the Police Department at (630) 293-2222.
Sincere sympathy is extended to the family of Thomas J. Parker, who at the age of 70 passed away Tuesday, September 22, 2020.
Deepest sympathy is expressed to the family of Joe Santiago, who passed away Monday, September 28, 2020.
West Chicago resident, Judith Allyn Horsley, designed and organized a booklet, "McPipe Mansion circa 1870s." It is a brief history of the mansion along with 30 pictures including some of the resident spirits. The mansion, owned by Horsley's cousin Sharyn and her husband George Luedke, is on the National Register of Historic Places. The cost is $10 with the proceeds to benefit the restoration of the house.
The house, located in Alton, was built in 1869 by architect Lucas Pfeiffenberger. Original owner of the Mansion was Henry Guest McPike. The family owned 15 acres of land, then known as Mount Lookout Park. Here McPike, a horticulturist, perfected his McPike Grape. The family lived in their country home until 1936. Then the mansion had several owners, which included Browns Business College and later by Paul Laichinger, who used it as a boarding house. No one has occupied the mansion since the 1950s. Weather and vandals caused extensive damage to the structure. The house had 11 marble fireplaces, and a carved stairway banister, all stolen during the abandonment.
In today's world, it is known for its hauntings in the paranormal circles. "It is not uncommon to find in photos of the mansion, orbs, balls of light, even figures appearing in the windows that were not seen by the human eye when the photo was taken," according to the history page on the official website. The cellar is a focal point of many of the energies felt in the mansion. Scheduled events are held at the mansion, where persons "experience the phenomena of the house and grounds." For more information on the mansion, visit http://www.mcpikemansion.com. As a side note, State magazine listed Alton as one of the most haunted towns in America. (merleburl.com)
The book, "Today's Inspired Latina, Volume 6-European Edition," was a finalist in the 22nd annual International Latino Book Award Contest. It won Honorable Mention in the Non-Fiction Book-English category. The book is one of book series of inspiration and hope with a collection of personal stories. Marita Valdizan, a member of Gallery 200, is the author of one of the stories. (merleburl.com)
At the Monday, September 21, 2020, meeting, City Council approved a comprehensive Plan Contract for the amount of $123, 200 to MUSE Community Design LLC. Per the Item Summary, The current plan is 25 years old and the land use map, a component of the plan, is I4 years old. "In addition to being a form for planning the future development and character of the City, the Plan provides significant legal protection when making and defending land use decision. Another reason for having a current Comprehensive Plan is many grant applications require a more recent Plan as part of the qualification process." The City received four proposals to its ad for professional services to update the Plan and two were selected for interviews. The Selection of MUSE involved several factors. The company took the time to learn about West Chicago, its unique attributes and challenges. On its team, there is an "experienced planner from Mexico, who will participate heavily in the outreach efforts and provide translation services." Also it is teamed with Antero Group, "with specialties in both transportation and economic development." Another advantage for MUSE is "the firm's experienced Founding Principal, Courtney Kashima, will serve as project lead." It is anticipated MUSE will complete the work before the end of 2021.
Stating personal reasons, Ward 3 Alderman Michael Ferguson announced he would not be running for of office in the Consolidated Election Tuesday, April 6, 2021.
My email address is merleburl@earthlink.net.