With the passage of the Cannabis Regulation and Tax Act signed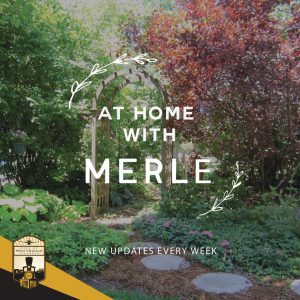 into law by Governor J.B. Pritzker June 25, 2019, the possession and private use of cannabis for Illinois resident is now legal, effective January 1, 2020. With this legalization, communities must make the decision to allow or deny recreational cannabis dispensaries in their municipality; the State issues the licenses. West Chicago is in the midst of discussions.
The first was at the Public Affairs Committee meeting held Monday, August 26, 2019. Police Deputy Chief Julio Calabrese gave a brief review of the act. Persons must be 20 and older for cannabis use and possession. However, "The act prohibits the use of cannabis in public places, schools, and child care facilities." Possession is limited to 30 grams, "which is a quart storage bag," explained Calabrese. Cannabis-infused products can contain no more than 500 milligrams of THC and five grams of cannabis product in concentrated form. At this time, there is no equivalent to the alcohol-impairment testing of the Breathalyzer for marijuana. It is reasonable to assume the legalization of cannabis will increase the demand for police services as well as the number of drug-impaired drivers on the road since it is a state-wide law, "This will occur whether there is a sales dispensary in West Chicago or not."
Municipalities are allowed an authorized three percent cannabis tax levy, which would amount to $401,000 per dispensary. "In addition, the City receives a one percent regulars sales tax and a one percent home rule tax, each amounting to $134,000…It is estimated there would be $699,000 per location." Copies of this memorandum are available on the City's website, www.westchicago.org, under government public affairs committee, minutes and agenda.
At the meeting, eleven persons spoke on the subject, 10 against and one for. Reasons included substance abuse and cost, not the image West Chicago wants to evoke, West Chicago is a family friendly town, has an averse effect on youth and can lead to use of more potent drugs. The resident in favor of it stated, "You cannot keep cannabis out of town. It will be legal and dispensaries are regulated." The two alderman in the audience, Jim Beifuss from Ward 1 and Matt Garling from Ward 5, both spoke against allowing the sales in West Chicago. Their reasons were the negative affects of the drug, a negative image and is not being consistent with our values.
The majority of the Public Affairs Committed leaned in the direction of allowing a recreational cannabis dispensary in West Chicago. Members present were Ward 1 Alderman Lori Chassee, Ward 2 Alderman Heather Brown, Ward 4 Alderman Melissa Ferguson, Ward 5 Alderman Chris Swiatek, Ward 6 Alderman and Ward 7 Alderman Bonnie Gagliardi. Ward 3 Alderman Al Hallett was absent. Most concurred marijuana was going to be present in the City whether there was a dispensary here or not and felt it would be to the City's benefit to regulate. The committee recommended this be presented to the Development Committee. Tom Dabareiner, Community Development Director, said, "Staff will propose zoning regulations for marijuana dispensaries as a new land use. Included in that may be a proposal to limit the number of dispensaries within the City. If the Development Committee recommends to proceed, staff will take the proposed regulations to Planning Commission for an amendment to the City's zoning ordinance." The Development Committee meets at 7:00 p.m. Monday, September 9, at City Hall.
As municipalities debate the sales dispensaries, business are trying to learn the effects of the law on their employees and possible changes needed. Gary Wincek and Christine Jaremus from Laner Muchin, Ltd., a law firm with attorneys representing employers in labor relations, employment litigation, employee benefits and business immigration, recently gave a presentation at Western Dupage Chamber of Commerce. Areas of concern include employee assistance programs, unemployment insurance, enforcement of policies, drug testing and criminal background checks. Businesses also do not have a test to demonstrate impairment due to drugs. Businesses now have an additional need to "document, document" and handle most interviews dealing with drug use with another person.
The Cannabis Regulation and Tax Act impacts many areas and evokes a wave of changes.
AROUND AND ABOUT
Coffee With a Cop is from 8:00 a.m. to 10:00 a.m. Wednesday, September 4, 2019, at Dunkin' Donuts, 330 South Neltnor Boulevard.
WeGoDrama of West Chicago Community High School presents the Illinois premier  "Puffs" or "Seven Increasingly Eventful Years At A Certain School of Magic and Magic" by Matt Cox at 7:30 p.m. Thursday, Friday, Saturday, September 5, 6 and 7, 2019, in Weyrauch Auditorium, 326 Joliet Street. ADA access is at Entrance H on the south side of the building. The show is recommended for teens and adults and may not be suitable for young children. The ticket price is $5 for students, $8 for adults. Tickets are available on line at wegotheatre.com and at the door.
The show is a hysterical exploration of the world of a well-known boy wizard from the perspective of the other students in a magic castle. For seven years a certain boy wizard went to a certain Wizard School and conquered evil. This, however, is not his story. This is the story of the Puffs, who just happened to be there too. A tale for anyone who has never been destined to save the world. It is a clever and inventive play. The adventures are heartfelt and funny as the students grow up and discover the true "magic" in their lives. Anyone who has enjoyed the story of a boy named Potter must see this show.
The cast and crew are Philip Calabrese, Jaclyn Camp, Margaret Hancock, Caitlin Harding, Samuel Incrocci, Kathryn Wenberg, Kenya Bahena, Nathan Bradley, Ryan Castiglia, Christina Champagne, Steven Demma, Josie Kotke and Vincent Lamantia.
Others are Noemi Lara, Grace Miller, Alexa Palacios Reyes, Latanya Phillips, Liz Ryan, and Olivia Wesling, David Brown, Justin Blackburn, Ava Fini, Mikail Herrera, Elizabeth Hurley, Cassi Villa and Jazmin Wilkins.
Mark Begovich is the director. Scenic design is by Chris Jensen, costumes are designed by Clare McKellaston, and hair and make-up is by Jaime Elza.(www.merleburl.com)
"Falling for Art" is the exhibit for the month of September at Gallery 200, 103 West Washington Street. The artwork on display features oils and watercolor florals and landscapes by Kathi Kuchler. The artist's reception is from 6:00 to 9:00 p.m. Friday, September 6, 2019.
At age 14, she started painting in oils and then turned to watercolor, "Because I love the fact that I can take my small round paint palette wherever I go." She received her certification as a Botanical Watercolorist and Illustrator through the Morton Arboretum in 2015.  In her classes at the Arboretum Kuchler started drawing with colored pencils, and then recently started working in water soluble oils. She also makes jewelry by inserting miniature prints of her paintings into cabochon pendants, embellishing and adding vintage-like charms and makes up cycling silk scarves with Nuna Felting. Her work has appeared in numerous exhibits and juried art shows. (www.merleburl.com)
Two paintings, "Rain on Moose Island" and "Stealing the Show" by Maggie Capettini are on display in the juried 75th Wabash Valley Exhibit in the Hullman and Schell Galleries at the Sheldon Swope Art Museum, 25 South 7th Street in Terre Haute, Indiana. The exhibit runs from Friday, September 6, through Sunday, October 20, 2019. (www.merleburl.com)
West Chicago Park District celebrates the Fifth Anniversary of the ARC, 201 West National Street, with an Open House from 7:00 a.m. to 7:00 p.m. Saturday, September 7, 2019. Activities include free access to the fitness center and classes, plus open gym. Raffle prizes include fitbit, class, and gym gear. For further information, visit the website we-goparks.org. (www.merleburl.com)
West Chicago once again is participating in the Move with the Mayor Challenge, an initiative of the National Forum for Heart Disease & Stroke Prevention, in the month of September. The City of West Chicago and Healthy West Chicago are in partnership for this event. Participants who attend three out of the four walks can enter the raffle for one of the 12 bikes, six come with helmets. There also is a raffle of 12 activity trackers for adults.
The second walk is with the participation of DREAM students and families at 1:00 p.m. Sunday, September 15, in the Mexican Independence Day Parade starting at Leman Middle School, 238 East Hazel Street; other persons are welcomed to join HWC in the parade. West Chicago Elementary School District 33 has a unit in the parade. The third walk is Saturday, September 21, at Gary School, 130 East Forest Street; and the fourth walk is Saturday, September 28, at St. Andrew Lutheran Church, 155 North Prince Crossing Road. World Heart Day Celebration is Sunday, September 29.
The World Heart Day-inspired campaign asks citizens to take steps to improve their health by walking and being physically active during the month of September and throughout the year. Persons can download the Challenge app and join the on-going, year-long Walking Challenge program by going to www.hekahealth.com/wchicago. (www.merleburl.com)
Turtle Splash Water Park, 129 West National Street, has an extended season. It is open with limited or no features or slides from noon to 4:00 p.m. weekends only September 7, through September 29, 2019. The temperature must be 78 degrees at noon for the park to open. (www.merleburl.com)
West Chicago Historical Society hosts its Annual Ice Cream Social and Silent Auction from noon to 3:00 p.m. Saturday, September 7, 2019, on the lawn at the Kruse House Museum, 527 Main Street. The $5 ticket price includes beverage, ice cream, pie or cake. There is a cakewalk. Among the silent auction items are gift certificates to local area restaurants and businesses, books, artwork, jewelry, sports memorabilia and collectibles.
The KHM is open for tours highlighting the 2019 summer exhibit, "Kruse 'N Art." The gardens, restored and maintained by the West Chicago Garden Club, and the towering trees provide the perfect backdrop for an afternoon of socializing. Tickets are available from Society board members or at the door. For further information, call Donna Orlandini at (630) 231-2671 or Joan Conkright at (630) 231-2329. (www.merleburl.com)
Christine and Tom Kelly celebrate their 30th Wedding Anniversary, Sunday, September 8, 2019.
The West Chicago Public Library, 118 West Washington Street, is now open from 1:00 to 5:00 p.m. Sundays.
Mexican Cultural Center-DuPage hosts the Seventh Annual Miss Mexican Heritage Scholarship Pageant at 1:00 p.m. Sunday, September 8, 2019, in the Belushi Performance Hall of McAninch Art Center at College of DuPage, 425 Fawell Boulevard. The contestants are Odeth Rubio, Jocelyn Alba, Jasmine Perezchica and Paulina Garcia. The program celebrates Mexican history and culture as contestants tell about their selected Mexican States through speeches, costumes, and performances during the event. Mariachi Monumental de México provides the musical entertainment. The program is in English. The ticket price is a suggested donation of $10 and payable at the door. (www.merleburl.com)
Shining Light hosts a Wine and Cheese Party fundraiser at 4:30 p.m. Sunday, September 8, 2019, at Resurrection Catholic Church, 30W350 Army Trail Road in Wayne. This is a tribute to all grandparents with proceeds helping elderly clients at nursing homes and hospitals. Local wineries, microbrews, chocolate and cheese companies provide the beverages and foods. Local dance groups provide entertainment. The charge is $10, $50 for a table of eight. To make a reservation, visit shininglightfp.org. (www.merleburl.com)
Phase 3 of the West Washington Street Restoration program is on the horizon. Rob Flatter, City Public Works Director, said. "Construction of Washington Street was initially slowed/delayed due to railroad coordination and permitting requirements; however, all has been resolved and progress is starting to be made." This is reference to Phases 1 and 2, which was associated with the Canadian National and Union Pacific railroads at-grade crossings between Clara and Wood streets. Approximately around the second week of September, the 9th, Phase 3 begins. This involves the closing of Wood Street between Church and Washington streets for approximately 30 days and only east bound traffic will be allowed on Washington Street between Wood Street and Arbor Avenue. Washington Street will be open at the railroad crossing for east bound traffic only. Once this is completed, Phase 4 begins. "At this time, we do not expect the project to be completed until mid-November." The schedule is always subject to change based on weather and contractor scheduling.
There will be no parking on Washington Street in the construction area. Parking is available at Gallery 200, 103 Main Street; District 94 Administrative building, 157 West Washington Street; West Chicago Public Library, 118 West Washington Street; and Turner Court Parking lot. (www.merleburl.com)
Wayne/Winfield Area Youth/Family Services offers hour-long computer classes for senior citizens at Wayne Township, 27W031 North Avenue. Not only do seniors learn basic skills, but also have the opportunity to socialize. The fee is $2. Reservations are required and may be made by calling (630) 231-7166. Beginner classes are at 3:00 p.m. Fridays. "Using GPS on Smart Phones " class is at 4:00 p.m. Monday, August 26, 2019.
WeGo Community Theater presents Mary Poppins Jr. as the 2019 Fall production. There are three ways to audition.  Send in a video audition to jshipp@we-goparks.org by Monday, September 9, drop in from 2:30 to 9:00 p.m. Wednesday, September 11, at The ARC, 201 West National Street, or make an appointment between 6:30 and 9:00 p.m. Thursday, September 12, with an email jshipp@we-goparks.org. Performance dates are Thursday, Friday and Saturday, November 21, 22, and 23.
As a fundraiser, WeGo Drama holds a McTeacher's Night from 5:00 to 8:00 p.m. Wednesday, September 11, 2019, at McDonald's, 89 W. North Avenue. Teachers sell pies in pie costumes.
The West Chicago Public Library District offers a two-hour computer class, Microsoft Word Level 1, at 2:00 p.m. Wednesday, September 11, 2019, in the small conference room, 118 West Washington Street. Subjects covered include formatting text and documents, changing fonts, cut/copy and paste, using Spell Check and MS Word terminology.  To register, call the adult services department at (630) 231-1552, extension 4.
West Chicago Park District social gathering for senior citizens is at noon, September 12, 2019, at The ARC, 201 West National Street. The theme is Guard Your Heart, sponsored by Healthy West Chicago. The menu is soup and salad. Laura Barr from the University of Illinois Extension discusses heart disease, recognition of warning signs and lifestyle changes that decreases incidence and increases chances of recovery. Reservations are due by Friday, September 6, and may be made in person at The ARC or online at we-goparks.org.
"Coffee Adventures" is the West Chicago Public Library program at 6:30 p.m. Thursday, September 12, 2019, at Kindred Roasted Coffee, 148 West Washington Street. The owners discuss how coffee is roasted and prepared, while guest taste a multitude of "delicious, carefully crafted beverages." To make a reservation, call the library at (630) 231-1552, extension 4.
Mexican Independence Day Celebration, organized by Mexican Cultural Center DuPage, takes place Saturday and Sunday, September 14, and 15, 2019, in the historic downtown district. The festive occasion recognizes Mexico's freedom from Spain. The hours are from noon to 10:00 p.m. Saturday and from 1:00 to 6:00 p.m. Sunday. Certain events take place at Gallery 200, 103 West Washington Street. Outside, attendees help with the creation of a "mosaic mural" made out of colorful recyclable cup lids. Inside, the 3D mural "Frida Kahlo 2020" designed by celebrated Mexican artist/muralist Juan Chawuk for the exhibition in Cleve Carney Art Gallery at the McAninch Arts Center at College of DuPage, is on display.
Saturday is the Midwestern School Mariachi Festival, where schools from around the state meet together for classes and workshops and performances for the public to enjoy. From 1:00 to 3:00 p.m., the entertainment is Dancing Horses with Tamborazo. Son Monarcas takes the stage from 7:00 to 8:00 p.m. Mariachi Monumental de Mexico perform from 8:00 to 10:00 p.m.
On Sunday, the parade steps off at 1:00 p.m. The official opening ceremony is at 2: 00 p.m. on the stage at Galena Street. Entertainment begins with the Chinelos at 3:00 p.m., Chinelos Danza at 3:30 p.m. and Gigantes de Oaxaca at 3:30 p.m. Ballet Folkloric of Leman Middle School perform at 4:00 p.m. The countdown and release of 13-foot burro piñata is at 5:30 p.m.
Food is an important part of any festivity. In addition to the downtown area restaurants, there are various food vendors.
The premier sponsor of the Mexican Independence Day Festival is the City of West Chicago. Other sponsors are Daniel and Associates Real Estate, Supermercado Tampico, Republic Bank, Comcast and ComEd.
Gallery Theater, 129 Main Street, presents "The Man with Bogart's Face" by Andrew J. Fenady. Performances are at 7:30 p.m. Friday, September 20 and 21, and September 27 and 28, and at 3:00 p.m. Sunday, September 22 and 29, 2019. Ticket price is $18, $16 for senior citizens. To reserve tickets, call (630) 234-5919 or on line gallerytheaterstudio.com.
In the good old days of radio, people had to use their imaginations and the mind was a stage. Those days are back, only better because one can see as well as hear radio programs. A man whose identity the audience never knows has his face altered to look like Humphrey Bogart and is involved in a Maltese Falcon-type caper, like the old days when there were causes and dames and flags worth fighting for and "a fast-moving story with action and staccato dialogue that literally bring Bogart to life." This is an old-time radio show with the actor's versatility coming through with character voices.  The audience knows there is a change of characters just by hearing the voice.
Members of the cast are Jean Austin, Nancy Braus, Brandon Michael Bunn, Sarah Knauf, Gary Murphy, Thomas Rieser and Lori Rohr. The director is Gail Cannata.
West Chicago Citizen Corps offers a free eight-week Community Emergency Response Team training course at the Regional Firefighting Training Academy of the West Chicago Fire Protection District, 320 Kress Road. Classes take place from 6:30 to 9:00 p.m. Tuesdays, starting September 24, 2019. Participants must be at least 18 years old and live or work in West Chicago or the WCFPD. To enroll send name, address and contact telephone number to West Chicago Police Detective Robbi Peterson at rpeterson@westchicago.org.
CERT training provides basic training in disaster preparedness, which increases the ability of citizens to survive until responders or other assistance arrives. Topics covered include weather safety, fire and life safety, medical, light search and rescue, CERT organization, psychology and terrorism. Learned skills include the proper way to bandage an injury, use of a fire extinguisher, and how to lift a heavy object that has someone trapped. Participants also are trained in CPR and AED use.
Both of the West Chicago veterans' organizations hold Bingo as a fundraiser on a weekly basis. The games at American Legion Post 300, 123 Main Street, are on Fridays. Doors open at 5:00 p.m., games start at 7:00 p.m. The legion also has a Friday Night Fish Fry, plus meals from the regular menu from 4:00 to 8:00 p.m. Games at Veterans of Foreign Wars Post 6791, 431 North Neltnor Boulevard, are on Wednesdays. Doors open at 5:00 p.m., games start at 7:00 p.m. The Auxiliary games are Sundays. Doors open at noon, games start at 2:00 p.m.
The butterfly "Light as Feathers," located by the entrance of DuPage Business Center on Fabyan Parkway, is missing. It is the property of the West Chicago Cultural Arts Commission. If anyone knows the whereabouts, call City Hall at (630) 293-2200 or return to City Hall, 475 Main Street, or Gallery 200, 103 West Washington Street. No questions asked. (www.merleburl.com)
Sincere sympathy is extended to the family of Ronald A. Raglin, who at the age of 58 passed away Friday, August 23, 2019.
Deepest sympathy is expressed to the family of Betty Mills Stewart, who at the age of 90 passed away Thursday, August 22, 2019.
Over the course of the summer, 46 youths were enrolled in the Summer Camp of Wayne/Winfield Area Youth/Family Services. Not all attended at the same time, as there is a cap of 30 children per week. Some came for a few weeks at the beginning of the summer and some joined later. Activities included field trips to Cantigny Park, Phillips Zoo, Funway and Carol Stream Fire Department.(www.merleburl.com)
Alfonso Rivera, a third shift custodian at West Chicago Community High School, earned an Award of Excellence, the highest honor in the Those Who Excel Awards of the Illinois State Board of Education. There was a special reception Wednesday, August 21, 2019. The State Board of Education honors him Saturday, October 19, in Normal Illinois. Appreciating his work ethic and positive attitude, high school staff members nominated him for the state award. Rivera, now in his 40th year, is a self-starter, highly motivated, hardworking, honest and dedicated to his job. "In addition, Rivera maintains the indoor swimming pool, a job requiring skill and dedication to make it safe for students, including working weekends to check readings and make adjustments. By a quick calculation, over his career Rivera has given up over 500 weekends to make sure the pool is operational and the building is secure. He has performed temporary mechanical fixes to pool equipment "on the fly" to keep the pool open for students rather than having to close it while waiting for mechanics. This level of commitment is second to none." (www.merleburl.com)
United Methodist and Congregational Women of First United Methodist Church of West Chicago held their annual Salad Luncheon Saturday, August 24, 2019. Pearl Schoenberger, chairperson for nominations, announced Barb Nelsen was Woman of the Year. "For us, the UMCW, this prestigious award is for someone that is always there, someone who alway be counted o due to their willingness to help. Our 2019 Woman of the Year, Barb Nelsen, exhibits all these attributes." She donates needlework to help raise money for mission, lends her artistic ability to the craft group, volunteers to work special events and bakes for the bake sales. Schroeder added, that Nelsen "exhibits her faith by attending service, Bible Studies and meetings, assists at worship services as an usher and hospitality team leader."
Sara Phalen, West Chicago City Museum Executive Director, gave a presentation on the early churches in West Chicago. These were St. Mary's Catholic Church, Trinity Lutheran Church, St. Michael's United Church of Christ, First Congregational Church and First United Methodist Church. (www.merleburl.com)
At the Kane County Cougars Heroes Night Saturday, October 31, 2019, West Chicago Police Officer Tony Reyes was one of those honored. He became a member of the Police Department  February 15, 2007. He recently also became a member of the Kane County Cougars Security Detail.
Reyes joined the United States Marine Corps in February 2001. He was assigned to Camp Hansen in Okinawa, Japan in December 2001, where he remained until 2003. He then was deployed to Alaska, taking part in a Humanitarian Joint Task Force of all Military Branches called Operation Alaska Road. Later he was deployed to Kuwait and Iraq in support of Operation Enduring Operation. Throughout his military career, he was awarded numerous medals, ribbons, badges, stars, and certificates.
Reyes completed his active duty in February 2005 and in February 2008 he was honorably discharged from the United States Marine Corps. (www.merlebutl.com)
Wett Car Wash, 193 W. North Avenue, opened its doors Thursday, August 29, 2019.
At the Friday, August 30, 2019, football games the scores were South Elgin High School, 65, West Chicago, 0; Wheaton Academy, 42, Urbana High School, 6.
My email address is merleburl@earthlink.net.