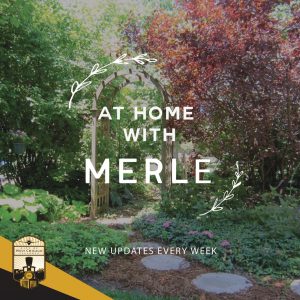 Gathering for some Halloween Fun are scary monsters, funny persons and out-of-this-world aliens Saturday, October 30, 2021, in downtown West Chicago. The annual downtown business "Trick or Treat" event, organized by the City, is from 1:00 to 3:00 p.m. The route begins on Main Street from Route 59 to West Chicago Fire Protection District on Fremont Street, Galena Some of the participants are Kindred Coffee Roasters, El Coco Loco, Gateway Dental Center, Gloria's Jewelry, Norris-Segert Funeral Home, Rapid Net Cafe Internet, Supermercado Tampico, Primerica, Royal Polish Nail Salon & Spa, West Chicago City Museum, Gallery 200 ,West Chicago Dental Care and West Chicago Fire Protection District. Others are Her Majesty Beauty Spa, Nails de Angel, Source One Staffing, Ferny's Salon, American Legion Post 300, Gloria's Jewelry, St. Vincent de Paul Thrift Store, West Chicago Citgo Quick Mart, Carniceria Jimenez, Maravilla Naturals, Jalapeño Burger, Emilia's Barbershop, Iris Color Hair Salon & Spa, Primo Insurance and La Cocina de Maria.
The West Chicago Public Library District hosts "Trunk or Treat" from 1:00 to 3:00 p.m. in the library parking lot, 118 West Washington Street. Businesses and organizations decorate the trunks of cars and pass out pre-wrapped candy or toys. Participants are Girl Scouts of America, First United Methodist Church of West Chicago, DCA Blitz Cheerleading, West Chicago Police Department, West Chicago Cultural Arts Commission, Metropolitan Family Services, Girls of Today, Leaders of Tomorrow, Educare West DuPage, St. Andrew Lutheran Church, Precision Lube and Auto Service, YWCA Metropolitan Chicago, Dunkin' Donuts/Baskin Robbins, Illinois Patrol Guard Riders.and We Grow Dreams Greenhouse and Garden Center, plus the library is giving out books donated by SCARCE. (www.merleburl.com)
Trick or Treat hours are from 3:00 to 7:00 p.m. Sunday, October 31, 2021. A few things for a safe and happy Halloween for youths is to only stop at homes beaconing a welcome with a lit porch light, carry flashlights, cross streets at intersections, wear costumes that allow freedom of movement and masks that allow easy visibility and go with friends and/or parents. Have a "spooktacular" time! (www.merleburl.com)
AROUND AND ABOUT
We-G0 Spooky, sponsored by West Chicago Community High School, Student Council, is from 4:00 to 5:30 p.m.Wednesday, October 27, 2021, at the school, 326 Joliet Street. It is for students in kindergarten through fifth grade. Activities include face painting, trick-o-treaating, freeze dancing, cookie decorating and a photo booth. (www.merleburl.com)
West Chicago Park District holds Resurrection Trail (Spooky Trail) from 7:30 to 10:30 p.m. Friday, October 29, Saturday, October 30, and Sunday, October 31, 2021, at Reed-Keppler Park, 129 West National Street. The admission charge is $10 per person. (www.merleburl.com)
There is an elaborate animatronic display, Lehman Manor Haunted House, from 3:00 to 5:00 p.m. Saturday and Sunday, October 30 and 31, 2021, at 2760 Lehman Drive in West Chicago. Younger children can walk through from 3:00 to 5:00 p.m. Scary hours are from 6:00 to 9:00 p.m., where there are live actors and lots of scares. The display features fog machines, laser swamp, projectors and 56 animatronics, one is known as Berzerker Zombie. There is no charge, but donations are accepted. This year the family is collecting items for Tiny N Tall Rescue, Inc. in St. Charles. Some of the items needed are puppy pads, toys, blankets, wet food, harness, and leashes and collars. Miles McCabe, known as Halloween You-Tuber, Brick Thunder, puts this together. He is a freshman at St. Charles East High School. An article about McCabe and his You Tube channel was in the Tuesday, October 5, 2021, issue of the "Daily Herald." The Facebook address is https://www.facebook.com/groups/lehmanmanor/. (www.merleburl.com)
The City of West Chicago free Fall Leaf Collection continues now through Saturday, November 27, 2021, on regularly scheduled garbage pick up days. Residents can put out an unlimited number of "Kraft" yard waste bags of leaves. Stickers are not required.
West Chicago Garden Club meeting is Thursday, October 28, 2921, at St. Andrew Lutheran Church, 155 North Prince Crossing Road. Short business meeting is at 7:00 p.m., followed by the program of a speaker and Bulb Bingo at 7:15 p.m.
Mike Gasparini, West Chicago Park District Superintendent of Parks, gives a short presentation on how the Garden Club has contributed to the parks being accredited Arboretum Status. The District has more than 400 acres of parks, woodlands, trails and gardens. Taking a new stance on tree management in 2018, the district completed a tree inventory and report. This launched the initiative to become an accredited Level II Arboretum. Research efforts revealed a 2,394 tree population of 106 different species. Reed-Keppler Park has the largest tree population with 1,006 trees of 87 distinct species and a recognizable 625 tree remnant oak stand. Over the last four years, the Garden Club has donated 11 trees, plus some of its members also donate trees. (www.merleburl.com)
Hawthorne's Backyard Bar & Grill, 1200 West Hawthorne Lane, hosts a Pumpkin Carving event from 5:00 to 8:00 p.m. Thursday, October 28, 2021, in the heated tent. There is no entry charge for youths age 16 and under. Hawthorne's supplies the pumpkins, participants supply the carving tools. There are cash prizes for first, second and third place. Cookies and brownies are served. (www.merleburl.com)
WeGo Preschool PTO holds a Fall Fun Halloween Bash from 4:30 to 6:00 p.m. Friday, October 29, 2021, at Pioneer Park, 479 West Forest Avenue. Participants can purchase homemade tamales and cheesecakes.
Hawthornes's Backyard Bar & Grill, 1200 West Hawthorne Lane, has a Halloween Party from10:00 p.m. to 12:45 a.m. Saturday, October 30, 2021. Chicks with Picks provide the musical entertainment.
GardenWorks Project from West Chicago is one of the four not-for-profit agencies selected for the "CAREcrow" display during the month of October outside the Visitors Center at Cantigny Park, 1S151 Winfield Road. The organization promotes food growing through home and community gardens to improve the community's well-being, environment, and those facing food insecurity.
CAREcrow creators each receive a $1,000 grant from the Robert R. McCormick Foundation. They also collect 100 percent of optional donations made by Cantigny Park visitors, who are encouraged to vote for their favorite CAREcrow display. The agency gathering the most votes receives an additional $1,000. Voting ends soon. (www.merleburl.com)
The last day for the 2021 Brush Pick-up begins Monday, November 1, 2021.
At the Monday, October 18, 2021, meeting City Council agreed to table two ordinances on allowing and regulating video gambling until the Monday, November 1, meeting. Delaying the action would allow more residents to be aware of the pending vote. Since the meeting is via Zoom, written comments provided by 4:00 p.m. on November 1 will be read into the record during the meeting. Persons may provide comment by the online form https://form.jotform.com/200837532739056, email to the Deputy City Clerk at aaadm@westchicago.org or voicemail message at (630) 293-2205, extension 135.
Under the direction of Council, City staff checked with other communities who allow video gambling on their ordinances and regulations. Some of the nearby communities that allow it are Batavia, Bartlett, Carol Stream and St. Charles; Warrenville voted to overturn its ban last month. Several pertinent parts of the ordinance regarding regulations include the Liquor Commission charged with reviewing and granting/denying video game, to receive a license the applicant must be in possession for at least 12 consecutive months of the one type of liquor licenses, which reflect restaurants, social clubs (VFW and American Legion) and golf courses, and except signage required by State law, owners of said establishments are prohibited from advertising the availability of video gambling therein and elsewhere on the property. There is an annual fee of $1,000 per terminal, with the owner paying $250 and the operator paying $750. The second ordinance creates a new supplementary liquor license category for owners who are eligible to have a video gaming establishment license.
West Chicago Public Library, 118 West Washington Street, holds Microsoft Power Point classes in two sessions Level 1 is at 7:00 p.m. Wednesday, November 3, and Level 2 is at 7:00 p.m. Wednesday, November 10, 2021, in the main program room. Participants learn basic Power Point skills. To make a reservation, visit wcpld.info, under event calendar,
The First Division Museum at Cantigny Park presents its Date with History series program at 7:00 p.m. Thursday, November 4 ,2021, via Zoom. Presenting the program is military historian and author Patrick K. O'Donnell. Registration is required at FDMuseum.org.
He discusses his book "The Unknowns: The Untold Story of America's Unknown Soldier and WWI's Most Decorated Heroes Who Brought Him Home." Constructed in 1921 to hold one of the thousands of unidentified American soldiers lost in World War I, it contains unknown soldiers from World War II and the Korean and Vietnam Wars. Millions visit the memorial every year. To lay the Unknown Soldier to rest in Arlington, General John Pershing, commander of the American Expeditionary Forces in WWI, selected eight of America's most decorated, battle-hardened veterans to serve as Body Bearers. He chose them for their bravery and to tell the larger story of America's role in World War I. In his book O'Donnell shares the stories of the heroics of the Body Bearers. He is a historian, public speaker, and bestselling author of 12 books and scores of films and documentaries spanning the American Revolution to the Battle of Fallujah. He is a leading expert on America's elite and special operations units. (www.merleburl.com)
"Fused for Glass—A Touch of Glass" is the exhibit for the Month of November at Galley 200, 103 West Washington Street. Five artists present the dynamic medium of fused glass. The artists are Gallery members Sue Tripp and Rita Skarha, and guest artists Valerie Baxter, Maria and Rob Baechle. The artists work together in the Skarha's studio, where they learn new techniques and try new processes
The Artist's Reception is from 6:00 to 9:00 p.m. Friday, November 5, 2021. During the reception, equipment and photos are on display to show guests the processes they used to create some of the fused glass art. Background music is provided by Native American style flute music. Refreshments are served. Masks are required.(www.merleburl.com)
We Go Drama of West Chicago Community High School presents the comedy play, "Clue," at 7:00 p.m. Friday and Saturday, November 5 and 6, 2021, in the auditorium, 326 Joliet Street. The play is adapted from the Paramount Pictures film written by Jonathan Lynn and the board game from Hasbro, Inc.
On a dark and stormy night, guests arrive at an unusual dinner party at Buddy Manor. The host is dead and each of the guests have an alibi.The iconic oddballs are knowns as Scarlet, Plum, White, Green, Peacock and Mustard. The body count starts to mount. The question is whodunit? (www.merleburl.com)
The City's annual Senior Citizen Raking event is from 8:00 a.m. to noon, Saturday, November 6, 2021. Individuals, businesses and organizations are needed as volunteers for the raking of the yards. Participants supply rakes and work gloves. Lunch is served at the Fox Community Center afterwards. To volunteer call Police Officer Robyn Nielsen at (630) 293-2222 or email RNielsen@westchicago.org. This is the same contact information for senior citizens who need their yards raked. (www.merleburl.com)
Cantigny Park holds the 17th annual Cantigny 5K Run/Walk Saturday, November 6, 2021. The race begins at 9:00 a.m. Race registration is available online at runsignup.com, enter Cantigny in the search box. Cost is $25 for the primary race, $9 for the one-mile Youth Run for ages 6 through 10, and $4 for the one-quarter mile Tot Run for ages 1 through 5. Prices increase after Sunday, October 31. Registration is open until 4:00 p.m. Thursday, November 4. There is no race day registration. Cantigny 5K details are online at runsignup.com. Race Director Brian Gray can be contacted at bgray@cantigny.org or (630) 260-8167. Net proceeds benefit the Midwest Shelter for Homeless Veterans, a not-for-profit organization providing veterans and their families with housing and supportive services that lead to self-sufficiency. The Cantigny 5K has generated $129,000 for MSHV since 2008, the event's first year of association with the shelter.
SCARCE, West Chicago Environmental Commission and United Methodist Church of West Chicago co-host a pumpkin composting drop off from 9:00 a.m. to noon p.m. Saturday, November 6, 2021, at the church, 643 East Washington Street. The dumpster is located in the northeast corner of the parking lot. Last year, the collection of pumpkins weighed 4.9 pounds.The pumpkins then are delivered to Willow Ranch Composting Facility in Romeoville. Composting pumpkins keeps waste out of the landfills, reduces greenhouse gas emissions and creates a natural fertilizer.
Trinity Lutheran Church , 328 George Street, holds its Annual Christmas sale and Luncheon from 10:00 a.m. to 2:00 p.m. Saturday, November 6, 2021. The sale included Christmas items, handmade crafts, bake sale and used treasures. The luncheon is from 11:00 a.m. to 2:00 p.m. On the menus is Sloppy Joes, salads, chips, dessert and beverage. The price is $7 per person, $3 for children age 10 and under. (www.merleburl.com)
State Senator Karina Villa hosts a Workforce Fair from 2:00 to 5:00 p.m. Saturday, November 6, 2021, at West Chicago Community High School, 326 Joliet Street. There will be more than 25 trade-based employers. Also five $100 gift cards are to be raffled, plus free giveaways. For further information, call (630) 326-9319 or email info@senatorvilla.com. (merleburl.com)
With Northwestern Medicine building the pedestrian bridge on Winfield Road, the traffic on the road is changed for several month, only two lanes of traffic, one for northbound and one for southbound are open.
West Chicago Community High School students enrolled in Child Development I classes, under the supervision of teacher Brittney Bauer, teach children from the age of 2.5 through five in a three-week Wildcat Preschool Program. The classes are from 11:20 a.m. to 2:00 p.m., Tuesday through Thursday, starting November 30 and ending December 16, 2021. The cost is $60, no refunds. To register, visit www.d94.org/preschool. For further information, call Brittney Bauer at (630) 876-6377 or bbauer@d94.org.
With funding provided by DuPage County and the DuPage County Board of Health, the DuPage Health Coalition is again offering free flu vaccine vouchers to uninsured DuPage residents ages 3 and up. Vouchers are available at https://form.jotform.com/accessdupage/FluVoucher and can be redeemed at any Jewel Osco pharmacy before February 28, 2022. (www.merleburl.com)
Maggie, Capettini, former education director at West Chicago City Museum, has two paintings in the exhibit, "Art in the Time of the Pandemic," at the Batavia Fine Arts Center, 1250 West Wilson Street. The paintings "Sunflowers al Fresco" and "Classic" are on display through Saturday, December 4, 2021. Gallery hours are from 10:00 a.m. to 1:00 p.m. Saturdays. (www.merleburl.com)
Support our local businesses. Vaughn Garouche, a boutique shop, recently opened at 1275 Roosevelt Road, Suite 119. The Store sell unique tops, dresses, accessories and jewelry for all occasions. Hours are from 11:00 a.m. to 5:00 p.m. Tuesday through Friday and 11:00 a.m. to 3:00 p.m. Saturday. The telephone number is (630) 372-0062. (www.merleburl.com)
Now there is Karaoke Every Thursday evening at Twin Eagles Restaurant & Bar, 105 West Roosevelt Road.
A COVID-19 vaccination clinic is open from 2:30 to 6:00 p.m. Tuesdays at St. Andrew Lutheran Church, 155 North Prince Crossing Road. The clinic is for persons age 18 and older. To make an appointment, call the church office at (630) 231-3787 or email office@standrewlutheran.net. (www.merleburl.com)
A COVID-19 testing site is open from 8:30 a.m. to 12:30 p.m. Tuesdays and Thursdays in a VNA Health Care Mobile at St. Andrew Lutheran Church, 155 North Prince Crossing Road. There is no charge. Appointments are required and may be made at (630) 892-4355 or (847) 717-6455
The DuPage County Health Department developed a dashboard to provide information on the total number of people, in DuPage County, who have tested positive for COVID-19. In addition, the dashboard includes a map which shows the distribution of reported cases by municipality and is updated at 4:00 p.m. daily. DuPage County's "COVID-19 Dashboard" is a one-stop-shop for all t27e information it offers including a town-by-town breakdown of cases. As of Monday, October 25, 2021, there were 5,379 cases and 56 deaths; this is the number from the beginning of track recording.
To keep residents aware of community COVID-19 updates, the City has posted West Chicago's COVID-19 COMMUNICATIONS CENTER on its website, www.westchicago.org. It is located on the upper left-hand side in red. Clicking on this, residents can see the latest information.
Sincere sympathy is extended to the family of Margaret "Peggy" Parker, who at the age of 53 passed away, Sunday, October 17, 2021.
Deepest sympathy is expressed to the family of John "Jack" Frederick, who at the age of 71 passed away Tuesday, October 19, 2021.
Sincere sympathy is extended to the family of Richard Perez, who at the age of 46 passed away Friday, October 22, 2021.
Jan and Jim Lootens celebrated their 50th Wedding Anniversary Thursday, October 23, 2021.
For the second year in a row, Choose DuPage selected the Smartest, Sleekest and Healthiest Workplaces in DuPage County, adding talent, flexibility and identity as criteria for 2021. Ball Horticultural Helix Innovation Center was one of the nine selected. "Located at the center of Ball's global headquarters in West Chicago, the new Innovation Center is home to some of the most advanced laboratories in the horticultural industry, staffed by some of the industry's smartest people. Here, a team of world-class researchers develop new products, discover important plant genes, study plant diseases, and quietly revolutionize every garden in the world." To read the article, visit https://www.choosedupage.com/the-smartest-sleekest-healthiest-workplaces-in-dupage-2021/. (www.merleburl.com)
At the Friday, October 22, 2021, football games, West Chicago Community High School lost to East Aurora High School with a score of 70-0; Wheaton Academy won against Aurora Christian High School with a score of 28-14.
West Chicago Community High School Boys Soccer team is the 2021 regional champions. (www.merleburl.com)
West Chicago Girls Swimming Co-Op Swimming team is the Upstate Eight Conference champions.They took the conference title in 21 of the 22 swimming events; the one loss coming by ,07. (www.merleburl.com)
For those wondering why all the sirens on Wednesday, October 20, 2021. It was a small fire at Carnicerias Jimenez, 559 Main Street. West Chicago Fire Protection District Deputy Chief Tim Leidig said, "It was a small fire in the sign, most likely caused by a bird's nest. Fire was extinguished with no extension into the building. There was a small amount of fire and smoke damage to the sign and building. The estimated loss is $5,000." He added the scene was cleaned up in approximately 30 minutes and there were o civilian or firefighter injuries.
At the Wednesday, October 20, 2021, special meeting, City Council approved an ordinance terminating the life of the redevelopment plan and project for the downtown TIF District originally established May 21, 1990, and extended to October 7, 2013, effective December 1, 2021. The item summary stated, "On May 21, 1990, the City of West Chicago established a certain Redevelopment Plan and Project Area commonly known as the "Downtown Redevelopment Project Area and Tax Increment Financing". The Illinois legislature subsequently amended the TIF Act to authorize the City to extend the life of the Downtown TIF to December 31, 2025.To further the progress in the downtown, a new TIFis proposed, which would help the City "take advantage of the increment gained through the apartments and townhouses planned for the Downtown. The increment will be used to cover certain infrastructure costs and provide incentives to cover financial gaps to the developers who are planning to start work in the near future. Before the new TIF can start, the existing TIF must be terminated—known colloquially as the De-TIF."
At the meeting Monday, October 18, 2021, City Council approved a contract expansion with Crystal Maintenance Plus of Mount Prospect for professional custodial services during Fiscal year 2022 of eight City-owned and maintained facilities for the amount of $69,853.
Also approved was an agreement pursuant to the Illinois Adopt-A-Highway act between the City and Ball Horticultural Company for Roosevelt Road between Town Road and Washington Street. In the Item Summary, it was noted there was a previous agreement between these two entities and Ball Company applied again to continue this service.
Council authorized the purchase of a 60 foot Forestry Cutter and its supporting components from Atlas Bobcat of West Chicago/Elk Grove Village for the amount of $31,900.
Council approved the Minor Subdivision, Special Use Permit and Final Planned Unit Development for, Belle Tire, a motor vehicle care center, at 440 W. North Avenue. The Item summary noted the site is an out lot within the St. Andrews Shopping Center, is vacant and located between Everclean Carwash and West Chicago Auto Mall. The area will be subdivided into two lots; one will remain vacant. Lot 1 is the site for the vehicle care center: Lot 2 will remain empty.
Also approved was providing after-the-fact approval of the City Administrator's purchase of the 2022 Ford-350 Super Duty Regular Cab 4 wheel drive pick-up truck chassis for the amount of $37,592 from Bob Ridings Ford, Inc. of Taylorsville. The Item Summary noted that staff solicited price quotes from 12 dealerships and only three responded. "Citing the ongoing materials and chip supply shortage across the globe, per the Ford dealerships, Ford Motor Company is not accepting any orders for the 350 models. Haggerty Ford of West Chicago indicated an order must be placed prior to September 23, 2021, or they could no longer honor their proposal. Bob Ridings Ford indicated an order deadline of October 1, 2021, but that it could change short notice once Ford announced the end of order deadline.
Council approved the purchase of four chemicals used at the Water Treatment plant: all were for the Fiscal year 2022. One was for the procurement of Rotary Hydrated Lime for an amount of $419,729 to Mississippi Lime of Company of St. Louis, Missouri.The second was for the purchase of Liquid Sodium Hypochlorite for an amount of $109,299 from Rowell Chemical Company of Willow Springs. The third was for the procurement of Liquid Carbon Dioxide for the amount of $37,500 from MacCARB, Inc. of Elgin.The fourth was for the purchase of Dry Anionic Polymer, for the amount of $22,680 from Polydyne, Inc. of Riceboro, Georgia.
My email address is merleburl@earthlink.com)