West Chicago resident Chris Chavez, age 20, truly was the golden boy in his first appearance at the Speci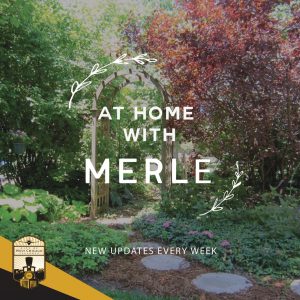 al Olympics USA held from Sunday, July 1, through Friday, July 6, 2018, in Seattle, Washington. He won the 100-meter dash with a 13.99 seconds finish. Then he proceeded to win another gold in the running long jump with the 4.02-meter attempt, plus two-second place wins in the mini javelin throw (22.25 meters). The USA games take place every four years with more than 4,000 athletes and coaches from all 50 states and the District of Columbia participating in the 16 Olympic individual and team sports. Cheering him at the games were his parents, Juan and Sandy Chavez, his two sisters, Toby Kreider, his cousin and personal trainer at Power Athletics in St. Charles, and Donna Wisely, his former high school teacher who nominated him for the 2018 Summer Special Olympics Team Illinois. He was the first St. Charles East High School alumnus to be selected to team Illinois, representing the state at the national games last October.
Chavez, who has ADHD and autism, is a graduate of St. Charles East High School. While attending the high school, he participated in the Special Olympics Illinois competing in track and field, plus basketball, swimming, bowling and weightlifting and won several gold medals. Christopher also was the manager for the school's varsity baseball team.
Chavez also has a black belt in Karate. He will be a sophomore at Judson University in Elgin, enrolled in RISE, a Road to Independent Living, Spiritual Formation and Employment program.
Chavez was honored at the Second Annual Special Olympics Softball Game between the West Chicago Police Department and West Chicago Fire Protection District Sunday, July 29, 2018. He threw the first pitch of the game.
AROUND AND ABOUT
Completing the remodeling project, Aldi's, 978 North Neltnor Boulevard, is now open. The Grand Opening takes place Wednesday, August 1, 2018.
In the Kids Lunchtime Entertainment series at The Shell, The Magical Balloon Dude performs at 11:00 p.m. Friday, July 27, 2018. The show blends comedy audience participation balloon twisting and upbeat music. Persons bring their own lunch and beverage.
The exhibit "Botanicals and Nature," is the exhibit for the month of August at Gallery 200, 103 West Washington Street. It features the artwork of Kathi Kuchler. The artist's reception is from 6:00 to 8:00 p.m. Friday, August 3, 2018.
Kuchler is a botanical watercolorist and illustrator, receiving certification through the Morton Arboretum. She began painting, using oils at the age of 14, and recently started working in them again and started teaching water-soluble oils, and acrylics of flowers and nature. Her jewelry is unique with the insertion of miniature prints of her paintings into cabochon pendants, embellished with vintage-like charms. Kuchler also recycles silk scarves with yarn and wool using felting needles.
Gallery Theater presents the comedy, "Southern Fried Funeral," by J. Deitz Osbourne and Nate Espler. Performances are at 7:30 p.m. Fridays and Saturdays, August 3 and 4, and 10 and 11, and at 3:00 p.m. Sundays August 5 and 12, 2018, at Gallery Studio Theater, 129 Main Street. The ticket price is $16, $14 for senior citizens. To make a reservation, email GalleryTickets@gmail.com, visit the website  www.Gallerytheaterstudio.org or call the box office at (630) 234-5919.
Dewey Frye is dead and the rest of his family is left to pick up the pieces — that is if they don't kill each other first. Not only does matriarch Dorothy have to contend with sudden widowhood, but she's also faced with church-committee harpy Ozella Meeks sticking her nose in the family business, Dewey's snake-in-the-grass brother making a grab for her house, and two grown daughters reliving their childhood rivalry. Funerals bring out the worst, the best, and the funniest in people, and the Fryes are no exception.
The members of the cast are Ben Gritton, Carol Townsend, Carolyn Larsen, Gail Cannata, Jack Smith, Jami Johnson, Jim Knapp, Kas Hesek, Lynda Porter, R. Scott Purdy and Tom Ochocinski. The director is Gina Palmer.
The Shopping Cart Shuffle takes place Saturday, August 4, 2018, at Mallard Lake Forest Preserve, Schick Road and Mallard Lane in Hanover Park. The proceeds from the race benefit Neighborhood Food Pantries, which includes the one in West Chicago located on the Real Life Church campus. Registration is at 7:30 a.m., the 5K race is at 8:30 a.m. The Kids Dash is at 9:30 a.m. The top 3 overall male and female runners will receive a medal, as will the top runners in each age category. Age groups are 13 and under, 14 to19, 20 to 29, 30 to 39, 40 to 49, 50 to 59, 60 to 69 and 70 and over. There is an "Express Lane" Kids Dash for children ages 2 to 10. Persons can also register as a team, with each member receiving a $5 registration discount. The cost is $40 for the 5K and $15 for children ages 6 to 10 in the Kids Dash. Persons can register online at https://raceroster.com/events/2018/16103/shopping-cart-shuffle-5k or at the race location. The top three finishers in a food-related costume receive an award. (www.merleburl.com)
Family Hoop Fitness takes place from 10:30 to 11:15 a.m. Saturdays now through August 11, 2018, at The Shell. The total, body workout is all done with the Hula Hoop.
Back by popular demand is the Dueling Pianos event, hosted by Community High School Foundation. It takes place at 8:00 p.m. Saturday, August 4, 2018, at the ARC, 102 West National Street. The event features Andrew Blendermann and Toni K. Audience members may request songs; audience participation is encouraged. Raffles are available. Attendees must be 21 to enter. The ticket price is $40 in advance or $50 at the door. Ticket price includes beer, wine, soda, water, and snacks. Tickets are available from Foundation members, or online at www.d94.org/foundation. Ticket sales are limited to 150. Other activities include a silent auction and 50/50 raffle, plus prize envelopes are available for $20 each; the prize value of each envelope exceeds $25.
According to his website, Blendermann has been performing professionally in and around Chicagoland for more than 20 years. His wide-ranging career includes piano bars (Davenport's, Howl at the Moon, The Signature Room), musical theatre (Marriott Lincolnshire, Drury Lane), a cappella (Navy Pier Players, Harmony Sweepstakes), and private events for every occasion.
Proceeds support education initiatives that enhance, enrich and drive sustainable lifelong learning for the students of West Chicago Community High School. The Foundation has raised more than $216,000 to benefit the students of WCCHS. For more information visit www.d94.org/foundation. (www.merleburl.com)
Gallery Theater, 129 Main Street, holds auditions for the production of "Brownstone" by Catherine Butterfield. Gail Cannata is the director. Auditions are from 6:30 to 8:30 p.m. Sunday, August 5, and from 7:00 to 9:00 p.m. Monday, August 6, 2018, at Gallery Theater, 129 Main Street. A prepared monologue is encouraged, but not required. Audition sides from the script are provided when audition time is reserved. Performance dates are at 7:30 p.m. Fridays and Saturdays, September 21, 22, 28 and 29, and at 3:00 p.m. Sundays, September 23 and 30. There is no pay. To schedule an appointment, email galleryauditions@gmail.com. Walk-ins are welcomed as time permits.
Three points of time converge in a New York Brownstone, spanning eighty years and encompassing the lives of three pairs of people in three time periods of 1937, 1978 and 1999. They are newlyweds Stephen and Davia, who long to move to Paris; aspiring actresses Maureen and Deena, who struggle to get their big break; and engaged couple Jessica and Jason, who find their relationship complicated by an unexpected pregnancy. With the only thing in common is the roof over their head, the six characters share the New York experiences of compromising ambition, falling in love and making memories.
The cast of characters are Davia, age 24, a frustrated socialite longing for love and adventure, and Stephen, a New York journalist in love with her, in the year of 1937.
Deena, 22, a rich girl from Texas fresh from college to the big city who wants to be a star and Maureen, 22, a Midwest Beauty, Deena's former classmate and now her roommate, also aspiring to be a star, in the year of 1978.
Jason, 26, a high-powered commodities broker, and Jessica, 25, his wife, similarly driven, in the year of 1999.
David, 26, the grandson of Davia and Stephen, in the year 2001. This role is played by the same actor cast as Stephen.
West Chicago Public Library offers several two-hour computer classes in the small meeting room, 118 West Washington Street. To make a reservation, call the adult services department at (630) 231-1552, extension 4.
Microsoft Word is at 2:00 p.m. Tuesday, August 7, 2018. Subjects covered include formulating text and documents, changing fonts, cut/copy-paste, using Spell Check and MS Word terminology,
The library offers access to electronic collections of books, audiobooks, magazines, and music. The class, "Intro to Downloadable Collections," is at 6:30 p.m. Wednesday, August 9. The class, focusing on books and audiobooks, shows how to access the collections and download materials to a computer, tablet, or smartphone. Attendees must have basic computer skills and bring their own device or use one of the library's laptops.
An Open Lab in Technology Skills is at 10:00 a.m. Saturday, August 11, 2018. Subjects include basic computer and mobile device skills, Word, Excel, Internet, social media, tablets and phones. Staff is on hand to assist persons. Persons bring their own devices or use the library's laptops.
The 29th annual planned West Chicago Night Out Against Crime is from 6:00 to 8:00 p.m. Tuesday, August 7, 2018, at West Chicago Police Department, 325 Spencer Street. The event includes many activities such as Open House, law enforcement displays, various information booths, and raffles. Jel Sert company is donating Mondo fruit drinks.
Participating are Breaking Free, education and counseling services, West Chicago C.E.R.T., Community High School District 94, DuPage County Community Services, Eagle Academy of Martial Arts, West Chicago E.S.D.A., Healthy West Chicago, Mexican Cultural Center, National Alliance on Mental Illness DuPage, State Farm Insurance, Dan Jimenez, West Chicago Police Department, City of West Chicago, West Chicago City Museum, West Chicago Fire Protection District, West Chicago Public Library District, West Chicago Police Social Services, Alliance Against Intoxicated Motorists, DuPage County Forest Preserve Police, Latino Treatment Center, League of Women Voters, West Chicago Park District, West Chicago Elementary School District 33 and West Chicago Wildcats Youth Football Organization.
National Night Out is designed to heighten crime and drug prevention, generate support and participation in local anti-crime efforts and to strengthen neighborhood spirit and police-community relations. More than 15,000 communities participate.
Bishop Robert Daniel Conlon of the Diocese of Joliet celebrates the installation of Reverend David Lawrence at a Bilingual Mass at 6:30 p.m. Wednesday, August 8, 2018, at St. Mary's Church, 140 North Oakwood Avenue. Reverend Lawrence is the new pastor at St. Mary's.
It is a two for one show at 7:00 p.m. Wednesday, August 8, 2018, at the Shell. Dancers from the Leman Middle School Folklorico Dance perform, followed by the movie "Coco," a Disney/Pixar musical fantasy film that centers on the Day of the Dead. Miguel, a 12-year-old musician, is accidentally transported to the Land of the Dead, where he seeks the help of his deceased musician great-great-grandfather to return him to his family among the living.
The West Chicago Park District social gathering for senior citizens is at noon Thursday, August 9, 2018, in the ARC, 201 West National Street. It is an old-fashioned "Hoe-Down" with a lunch of pulled pork, baked beans, watermelon, and dessert. After lunch, Janet Kruse of "Dance with Janet" teaches a few line dances. The charge is $11 for residents, $13 for non-residents. Reservations are due by Friday, August 3, and may be made in person at the ARC or online at www.wego-parks.org.
Healthy West Chicago hosts a Grocery Store Tour at 10:30 a.m. Thursday, August 9, 2018, at Jewel-Osco, 177 East Roosevelt Road. Jewel-Osco Registered Dietitians lead the tour. Participants learn how to find healthier options, compare list prices to find bargains, read food labels, how to identify whole grains and how to stick to one's budget There are giveaways such as $10 produce gift cards, reusable grocery bags, and healthy recipe ideas. To register, visit eventbrite.com.
Late Night Swim takes place from 8:00 to 9:30 p.m. Friday, August 10, 2018, at Turtle Splash Water Park in Reed-Keppler Park. The cost is $6 for residents and $8 for non-residents and $10 at the door. Pre-registration is required and may be made online at we-goparks.com.
First United Methodist and Congregational Women hold their annual "My Trash—Your Treasure" rummage sale from 5:00 to 7:00 p.m. Friday, August 10, and from 9:00 a.m. to noon Saturday, August 11, 2018, at the Methodist church building, 643 East Washington Street. The popular "bag" special takes place from 11:00 a.m. to noon Saturday. Persons can fill a brown paper bag for $2 or a black plastic bag for $5. Again this event corresponds with National Garage Sale Day.
Party in the Park, hosted by People Made Visible, is from 10:00 a.m. to 8:30 p.m. Saturday, August 11, 2018, at The Shell in Reed-Keppler Park. The schedule for the family event features something for all ages. The Spoken Word Showcase, sponsored by Teen Writers and Artists Project and West Chicago Public Library District, is from 10:00 a.m. to noon. The workshop is from 12:30 p.m. to 2:00 p.m. at the ARC Center.
The Amateur Grill Off, sponsored by Wal-Mart in St. Charles, is from noon to 2:00 p.m. The contestants are Frank Lenertz and Paula Sabatino, Keith Coiley and his son Matthew, Ward 5 Alderman Matt Garling, Jerry Strickland and Barnest Patton II.
Ballet Folklorico performs from 1:00 to 2:00 p.m. Community building activities, sponsored by Play for Peace, are from 2:00 to 3:00 p.m.
A music medley begins with 4th Point from West Chicago, from 3:00 to 4:30 p.m., Sammy and the Knights featuring former West Chicago resident Tony Reyes on the drums from 5:00 to 6:30 p.m. and Project 7 from 7:30 to 8:30 p.m. Tentatively set for the in between sets of the bands, El Ritmo School of Latin Percussion demonstrates and teaches various rhythms to those interested. Also, Dr. Andrew Veit, a professional classical percussionist, plays the vibraphone.
Organizer and West Chicago Park District Commissioner Reggie Bass said," We are believing for a great day and working hard to get people out of their phones and out of their homes and into the park which is fun, festive and energetic.  If we can do that, people might start talking to one another and in the process discover that we have more in common than we thought.  Once that happens, we can each do our part in making the world a better place starting where we live."
The West Chicago Public Library District holds its first-ever library card design contest through Monday, August 13, 2018. This is part of the celebration of the library's 25th Anniversary at its current location. Artwork categories are Youth, Teen, and Adult. Prizes are awarded for each group, with the announcement taking place on Friday, August 31. The cards with the new design will be available mid to late September. The winners receive their awards at the Library's gala Open House Friday, October 5, 2018. The contest guidelines are available at https://wcpld.info/wp-content/uploads/2018/06/LIBRARY-CARD-DESIGN-FLYER-FINAL-6-28.pdf.
West Chicago City Museum Historiography program, a non-fiction book reading group, is at 1:00 p.m. Thursday, August 16, 2018, at the museum, 132 Main Street. Guests can bring a lunch; dessert and a beverage are provided. The book to be discussed is "The Great Halifax Explosion: A World War I Story of Treachery, Tragedies, Extraordinary Heroism" by John U. Bacon.
The book is the account of the largest manmade explosion in history prior to the atomic bomb, which was caused by the collision of the Norwegian ship "Imo" and the French freighter "Mont Blanc," and the equally astonishing tales of survival and heroism that emerged from the ashes. The freighter was carrying highly explosive munitions of picric acids, TNT, high-octane gasoline, and gun cotton. Bacon is the author of five New York Times bestsellers, including "Three and Out;" "Fourth and Long;" and "Endzone."
Copies of the book are at the Museum and West Chicago Public Library, 118 West Washington Street. Reservations are not required for this free program. For further information call the museum at (630) 231-3376 or email wegohistory@gamil.com.
Healthy West Chicago and WeGo Together for Kids host a Back-to-School event Saturday, August 18, 2018, at Reed-Keppler Park,129 West National Street. Registration for the 5K Fun Run is at 7:00 a.m., the race starts at 8:30 a.m., followed by the Kiddie Dash. Age categories 10 and under, 11 to 14, 15 to19, 20 to 29, 30 to 39, 40 to 49, 50 to 59, 60 to 69 and 70 and over. There are awards to one overall male/female winner and one male/female winner in each age category. All children in the Kiddie Dash receive a finisher's ribbon. The cost is $25 for adults, $20 for West Chicago residents and $10 for students. To register, visit  raceroster.com/events/2018/17880/back-to-school-fun-run-and-kiddie-dash. Persons must register by Monday, July 29, to receive a t-shirt. The Fun Run Award Ceremony is at 10:30 a.m. All proceeds from the race will be used for Healthy West Chicago sustainability and continuation of community programming for West Chicago residents.
Following the awards ceremony, the Back-to-School Supply event, sponsored by WeGo Together for Kids, takes place inside the ARC, 201 West National Street, and is only for residents of West Chicago Elementary School District 33.
The West Chicago business, The Kitchen Table, conducts food demonstrations of How to Pack a Healthy Lunch and Healthy Snack Ideas. The business is a family owned and operated catering company, which also has cooking classes for children.
Western DuPage Special Recreation Association leads the Games on the Lawn, silly games for all ages.
A fundraiser for Steve Wilson age 47, is at 2:00 p.m. Sunday, August 19, 2018, at Silver Spur Ranch, 45W223 Lees Road in Maple Park. He has been diagnosed with Bile Duct Cancer and needs a liver transplant. The cost is $25, $10 for children age 12 and under. To order ticket go to PAYPAL.ME/WILSONFUNDRAISER/25. All proceeds go to fund medical and liver transplant expenses. Wilson has been an employee of the City of West Chicago for 23 years and currently is on leave undergoing radiation and chemo treatment at Robert H. Lurie Cancer Center in Chicago. He is a former resident of our community, graduating from West Chicago Community High school in 1989.
Both of the West Chicago veterans' organizations hold Bingo as a fundraiser on a weekly basis. The games at American Legion Post 300, 123 Main Street, are on Fridays. Doors open at 5:00 p.m., games start at 7:00 p.m.  Games at Veterans of Foreign Wars Post 6791, 431 North Neltnor Boulevard, are on Wednesdays. Doors open at 5:00 p.m.; games start at 7:00 p.m. The Auxiliary games are Sundays. Doors open at noon; games start at 2:00 p.m.
Sincere sympathy is extended to the family of James Edward Cronin, who at the age of 92 passed away on Thursday, July 26, 2018.
Deepest sympathy is expressed to the family of Eleanor F. McCaslin, who at the age of 92 passed away Wednesday, July 25, 2018.
At the Thursday, June 28, 2018 meeting, the Board of Trustees of the West Chicago Fire Protection District approved an ordinance to amend the charging of fees for emergency medical services. Fire Chief Pat Tanner said, "The Fire District Board decided to raise the fees for resident and non-resident emergency medical services. The last increase was 5 years ago in 2013. Based on a comparison of neighboring fire departments and fire districts, the Board decided to raise each category $200. The new amount keeps the West Chicago Fire District within the average of all compared departments."
He added, "Patients fall into a billing category based on the level of care that they receive from the paramedics." The ordinance states, "When emergency medical services are requested but do not involve a transport by the District, a service fee of $100 shall be charged." Basic Life Support charges are $850 for a resident, $1,000 for a non-resident.  Advanced Life Support is $1,000 for residents, $1,200 for non-residents. ALS-2 Support is $1,200, $1.400 for non-residents.  Tanner explained, "For example, someone that has a heart attack and receives an IV, oxygen, advanced airway management, cardiac monitoring and medications from the paramedics would fall into the ALS-2 billing category." An additional charge is mileage of $15 per mile.
At the Tuesday, July 18, 2018 meeting, Community High School District 94 Board of Education approved a new four-year contract for copiers and print management software for the amount of $227,884 to Proven IT Solutions in Tinley Park. Also approved was a new three-year contract for athletic trainer services for the amount of $192,000 to ATI.
The board approved additional Appendix B stipends for 14 clubs, formerly volunteer. Board President Gary Saake said, "This is related to the contract agreement reached with the teachers earlier this year."
Also approved was an intergovernmental agreement with Geneva High School to have it join the WCCHS girls co-op swim team, which includes Batavia High School. "All three districts will share equally in the costs of the program."
The Board was advised the remaining $29,788,389 in bonds from the referendum sold last week and the District received an excellent interest cost of 3.38 percent, representing a 0.43 percent savings over Raymond James' June estimate of a true all-in interest cost of 3.81percent. "This represents significant savings to taxpayers over the term of the bonds. Our issue did better than every other offering that day for our bond rating (Aa2), and activity was very brisk."
With the District 94's approval of the tax abatement for Ball Horticultural Company, the intergovernmental agreement between the City of West Chicago, DuPage Airport Authority, West Chicago Library District, West Chicago Fire Protection District, West Chicago Elementary School District 33, West Chicago Park District and Ball allows the Company to proceed with its plans. According to the item summary from the Monday, July 2, 2018, City Council meeting. "In 2015, the Finance Committee endorsed a package of incentives to attract larger businesses to our community, which included a partial property tax abatement, partial rebates of utility taxes and a partial waiver of building permit fees." Ball Horticultural Company is going to contract an advanced research and development facility on its campus on Town Road. With the abatement agreement, the company chose this one instead of another one of its locations in either in California or overseas. Per the summary, "The incentives agreed to by the parties include a 50 percent property tax for 10 years, up to $4,000,000 by the mentioned taxing bodies, a waiver of 50 percent of the building permit fees, excluding the sewer capacity charge and third-party fees paid for by the City and a rebate of the City's electricity use tax up to $200,000." Also "the building would need to remain operational for 15 years, or else there are clawback provisions that would result in portions of the incentives being repaid, the amount determined by the number of years the building was occupied." The company plan is to begin the project expansion in 2019 and completion to be in 2021.
Mariachi Los Rayos de Leman Middle School performed in El Palenque Saturday, July 28, 2018, at DuPage County Fair.
Lisa and Tony Bodie celebrated their 35th Wedding Anniversary on Monday, July 30, 2018.
The painting, "Summer Pines" by West Chicago City Museum Education Director Maggie Capettini won First Place at the La Grange Art League. The painting is sourced from her family's trip last summer to Maine.
The West Chicago Police Department recently received an update from the Virginia State Police regarding the investigation into the bomb threat made at West Chicago Community High School. "A sixteen-year-old juvenile resident of Scottsburg, Virginia was arrested and charged with two counts of Making Threats to Bomb an Institution, a class 5 felony in the State of Virginia. The juvenile arrestee pled guilty to both counts and has a sentencing hearing scheduled for August 2018. The juvenile remains in custody in Virginia as the bond was denied at a court hearing.
The West Chicago Police Department Honor Guard presented the colors at the Operation Warriors event at St. Andrews Golf Course and Country Club
My email address is merleburl@earthlink.net.