The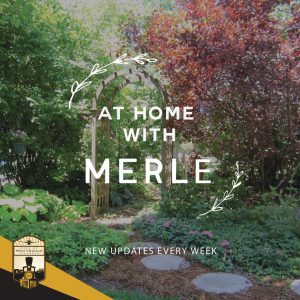 City motto is "Where History and Progress Meet." This recently was demonstrated at the West Chicago Public Library. When the library was built 25 years ago, a telephone booth was installed in the lobby area—not the Superman type, but ones more likely to be seen in upscale locations of the past.
In the beginning, the telephone booth was used frequently. However, with the progress in technology, the use dwindled as more persons had access to cell telephones. The removal of the telephone booth recently took place to open up space in the lobby "and also provide the opportunity to possibly move the copier to that location for easier access, though some infrastructure needs to take place before that can happen," explained Ben Weseloh, Library Director. "The phone booth served its purpose for us for many years, but its time is up."
This is not the end of the life for the historic telephone booth. It was moved to the West Chicago City Museum and has a new home on the first floor. Although there is not a working telephone in the booth, it clearly is an example of the historic past. "The Museum will put it to good use and I think it will be a great fit for them." (www.merleburl.com)
AROUND AND ABOUT
Gallery Theater of West Chicago presents "Rose Colored Glass" by Sue Bigelow and Janice Goldberg. Performances are at 7:30 p.m. Fridays and Saturdays, March 16 and17, 2018 and at 3:00 p.m. Sundays, March 18, 2018, at Gallery Theater, 129 Main Street. The ticket price is $16 and $14 for senior citizens. To reserve or reschedule your reservation tickets, call (630) 234-5919, Email gallerytickets@gmail.com or visit the website gallerytheaterstudio.org.
Set in 1938, in the back rooms of Lady O'Riley's pub and Rose Fleishman's delicatessen, these two women are about to collide. Peg O'Riley, the 13-year old granddaughter of Lady, is determined these two women become friends. The friendship does not begin to blossom until they become involved in the same cause, and attempt to bring Rose's nephew out of Europe before the war. Rosie demonstrates this through flashbacks. The play shows the beginning of the holocaust from our side of the ocean and how two remarkable women struggle not only with American apathy, but also with immigration laws and bureaucracy, in addition to their own prejudices.
The cast members are Carissa Zielinski, Kathy Bright and Helen Larsen. The director is Gail Cannata.
First Star Art, a member of Gallery 200, is a participant in the Winter Market of the Downtown Neighborhood Association of Elgin. It takes place from 10:00 a.m. Saturday March 17, 2018 inside ARTSPACE, 51 South Spring Street.
Healthy West Chicago partners with the Mayor for indoor community walks. The 30-minute walk takes place at 9:00 a.m. Sunday, March18, 2018, in the field house at West Chicago Community High School, 326 Joliet Street, entrance C.
West Chicago City Museum Historiography program, a non-fiction book reading group, resumes at 1:00 p.m. Thursday, March 15, 2018, at the Museum, 132 Main Street. Guests can bring a lunch, dessert and a beverage are provided The book to be discussed is "Ulysses S. Grant" by Ron Chernow. For further information, call the Museum at (630) 231-3376.
The youth group at St. Andrew Lutheran Church, 155 North Prince Crossing Road, offers a St. Patrick's Day Parents' Night Out from 5:00 to 9:00 p.m. Saturday, March 17, 2018. While parents enjoy a night to themselves, their children enjoy songs, active games, crafts and a movie. Dinner and snacks are provided. The cost is $10 per child, a maximum of $30 per family. The event is a youth group fundraiser to attend the ELCA National Youth Gathering in Houston this summer. To make a reservation, call the Church office at (630) 231-3787. (www.merleburl.com)
Friends for Hope holds a Stache Bash, Sunday, March 15, 2018, at American Legion Post 300, 123 Main Street.  Doors open at 12:45 p.m., the first game begins at 1:30 p.m.  The organization is a support and resource center that supports and educates men and women affected by cancer and the people that love them. The ticket prices is $15.
Polls for the General Primary Election are open from 6:00 a.m. to 7:00 p.m. Tuesday, March 20, 2018. Two proposition questions are on the ballot. The non-binding one for West Chicago is  "Shall Video Gaming, such as video poker and blackjack, be permitted within the corporate limits of the City of West Chicago? " The other question is "Should the DuPage County Elections Commission be dissolved, and its functions be consolidated with the office of the DuPage County Clerk?"
Dian and Mike Cracraft celebrate their 35th Wedding Anniversary, March 19, 2018.
Wayne/Winfield Area Youth/Family Services offers hour-long computer classes for senior citizens at Wayne Township, 27W031 North Avenue. Not only do seniors learn basic skills, but also have the opportunity to socialize. The fee is $2. Reservations are required and may be made by calling (630) 231-7166. Beginner classes are at 1:00 p.m. Tuesdays.  "Introduction to Pinterest" class is at 3:00 p.m. Tuesday, March 20, 2018.
The West Chicago Garden Club meeting is Thursday, March 22, 2018, at Faith Community Church, 910 Main Street. Social time is at 6:45 p.m., short business meeting at 7:00 p.m. followed by the program at 7:15 p.m. Wally Schmidtke presents "How to Wake Up Your Garden." He is the garden center manager at Pesche's Flower Shop, Garden Center, Greenhouses and Nursery in Des Plaines.
In partnership with Cantigny Park, the League of Women Voters of Wheaton hosts a "Drinks and Discussion" event Thursday, March 22, 2018, in the McCormick House at Cantigny, 1S151 Winfield Road in Wheaton. Social time is at 6:30 p.m., program at 7:00 p.m., followed by question and answer session. Attendees socialize and discuss the topic for the evening, "Is the ERA dead? Does gender still matter in politics?" Michelle Fadeley, president of the Illinois chapter of the National Organization for Women, speaks on the status and future of the Equal Rights Amendment in Illinois. A cash bar is available; complimentary coffee and dessert are served. Registration is required for the free program. To register, visit www.wheatonlwvil.org.
League of Women Voters of Wheaton includes West Chicago, Warrenville, Winfield, Wheaton and Carol Stream. The League of Women Voters is a non-partisan organization that does not support or oppose any political party or candidate, but whose purpose is to promote political responsibility through informed and active participation of citizens in government. (www.merleburl.com)
Maggie Capettini, a Gallery 200 member and City Museum Education Coordinator, is a participant in the "outside in" exhibit of the Near West Art Collective at Mayslake Peabody Estate, 1717 West 31st Street in Oak Brook. The artists' reception is from 6:30 to 8:30 p.m. Thursday, March 22, 2018. The exhibit runs through Friday, April 20. (www.merleburl.com)
First United Methodist Church of West Chicago, 643 East Washington Street, hosts a free Bunny Breakfast "Eggstravaganza" from 9:00 to 11:00 a.m. Saturday, March 24, 2018. Crafts and games take place at activity centers inside with the egg hunt outdoors. Breakfast menu is pancakes, sausage and beverage. (www.merleburl.com)
Catholic Daughters of Americas Court 432, St. Mary's parish, hosts its annual Spring Luncheon from 11:00 a.m. to 1:00 p.m. Saturday, March 24, 2018, at the ARC Center in Reed-Keppler Park, 201 West National Street. On the menu are salads, rolls, dessert, coffee and lemonade. There also are gift basket raffles and 50/50 raffle. The ticket price is $8 for adults and $6 for children under the age of 10. For tickets, call Sylvia Mosier at (630) 231-0603.
The proceeds benefit various charities to which CDA contributes and other in-kind and monetary donations. These include layettes for Catholic Charities, sponsoring a Mission child, helping with funding for Habitat and supporting the St. Vincent De Paul Society Conference. Donations include Neighborhood Food Pantries location in West Chicago, religious education classes at St. Mary's and families in need at Christmas.
United Methodist and Congregation Women once again are baking pecan pies for Easter. The price is $7.50 for a half pie and $15 for a whole pie. Deadline for ordering is Sunday, March 25, 2018. Pies will be ready for pick up Friday, March 30, at the church, 643 East Washington Street. Call the church office at (630) 231-3344 for more information or to place and order.
The Friends of the West Chicago City Museum and West Chicago Historical Society host the Annual Tea Fundraiser at 1:00 p.m. Sunday, March 25, 2018, at American Legion Post 300, 123 Main Street. The ticket price of $20 per person or two for $35 includes a tea luncheon and entertainment. Ellie Carson presents "Speaking of Unmentionables: The Rise and Fall of Ladies Underwear." Men are welcome to attend this event. Tickets are available at the City Museum, 132 Main Street, wegohistory@gmail.com, or call (630) 231-3376.
Also the Friends are hosting "Carrie Nation—the Famous and Original Barroom Smasher" in the evening Sunday, April 22. The portrayal is by Ellie Carlson. The ticket price of $20 includes food; there is a cash bar. The location is revealed by password upon the purchase of a ticket. Persons wanting to attend both of these living history events can purchase the two tickets for $35. (www.merleburl.com)
After 28 years with the West Chicago Park District, Jesse Felix retired from the West Chicago Park District. A Farewell Social takes place from 4:00 to 8:00 p.m. Thursday, March 29, 2018, at Hawthorne's Backyard & Grill, 1200 West Hawthorne Lane. It is open to the public.
West Chicago Citizen Corps offers a free seven-week Community Emergency Response Team training course at the Regional Firefighting Training Academy of the West Chicago Fire Protection District, 302 Kress Road. Classes take place from 6:30 to 9:30 p.m. Wednesdays, starting March 28, 2018. Participants must be at least 18 years old and live or work in West Chicago or the WCFPD. To enroll send name, address and contact telephone number to West Chicago Police Detective Robbi Peterson at rpeterson@westchicago.org.
CERT training provides basic training in disaster preparedness, which increases the ability of citizens to survive until responders or other assistance arrives. Topics covered include weather safety, fire and life safety, medical, light search and rescue, CERT organization, psychology and terrorism.
West Chicago Public Library District hosts a Living History program at 7:00 p.m. Wednesday, March 28, 2018, in the main meeting room, 118 West Washington Street. The program is "Hamilton's Women" presented by Leslie Goddard. She gives a portrayal of the three Schuyler sisters who captivated Alexander Hamilton, one of the founding fathers of the United States. They are his wife, Elizabeth Schuyler Hamilton, her sister, the charming, witty Angelica Schuyler Church, and her other sister, high-spirited Peggy Schuyler Van Rensselaer.
Goddard makes history come alive in a fun, inspiring and educational way through her presentations of lectures and performances of first-person programs. She holds a PhD specializing in American studies and United States  history, as well as a master's degree in theater and in museum studies. In addition to performing at schools, museums, libraries, businesses and conferences, she presented programs an Illinois Humanities Council sites, Questers International, WBEZ-Chicago Amplified and the Victorian Society in America.
"Evolution of the Book" by West Chicago resident Connie Olesen-Orbeta is the featured exhibit during the month of March in the lobby display case at the West Chicago Library District, 118 West Washington Street. The exhibit showcases different book structures throughout western civilization dating back to Roman Tablets. A Graphic Design Professor at Elgin Community College, she has extensively researched the evolution of books. This has allowed her to reconstruct historical books, using time-honored methods of book making. (www.merleburl.com)
The artwork of Nnenna Okore is featured for the month of March in the front window of Gallery 200, 103 West Washington Street. For this art,"Mbembe," which means shadow in her native language of Igbo, she "recycled and transformed used plastic bags  into a large, hanging installation that emphasizes the pervasive presence and looming shadow of plastic bags in contemporary culture," according to the information of the People Made Visible website.
Okore is an artist, scholar, educator and environmentalist. She was born in Australia and raised in Nigeria. She has received international acclaim for her textured abstract sculptures and installations. Okore is a Professor of Art at Chicago's North Park University, where she chairs the Art Department and teaches courses in Art Theory and Sculptural Practices. She earned her BA degree in Painting from the University of Nigeria, Nsukka in 1999, and subsequently received her MA and MFA at the University of Iowa, in 2004 and 2005 respectively. For further information about the artist and her work, visit https://www.facebook.com/PeopleMadeVisible/. (www.merleburl.com)
West Chicago City Museum. 132 Main Street, is open from 10:00 a.m. to 2:00 p.m. Saturdays, now through Saturday, December 1, 2018.
The summer exhibit at the West Chicago Historical Society Kruse House Museum is "Tip of the Hat," a display of hats and hat related items such as hat boxes and hat pins. The Museum opens from 11:00 a.m. to 3:00 p.m. Saturdays, May 6, through September 29, 2018.Persons who have these to loan to the Society for use in the display should call Donna Orlandini at (630) 231-2671 or Joan Conkright at (630)  231-2329.
Sincere sympathy is extended to the family of Bob Muldoon, who passed away Monday, March 5, 2018.
In its annual 100 Top Hospitals® study identifying top performing hospitals in the United States. IBM Watson Health™ named Northwestern Medicine Central DuPage Hospital in the Large Community Hospitals category. According to the press release, the study is "based on a balanced scorecard of publicly available clinical, operational, and patient satisfaction metrics and data."
At the Monday, March 5, 2018, meeting, City Council approved a contract for the 2018 Crack Sealing Program in the amount of $50,000 to Denler, Inc. of Mokena. The program consists of approximately 140,000 lineal feet of crack routing and sealing of bituminous pavements at seven different locations.
Also approved was a contract with Emerald Tree Card, LLC of Carol Stream in the amount of $21,875 for the 2018 Emerald Ash Borer Insecticidal Treatment Program.
Council approved a contract with Kramer Tree Specialist for the Citywide Monthly Brush Collection Programs from 2018 through 2020. The amount is $79,975 for 2018, $$87,850 for 2019 and $96,775 for 2020.
Using pricing obtained through the DuPage County Joint Purchasing Contract, Council approved a contract for the purchase and delivery of Unleaded Gasoline and Diesel Fuel in the amount of $200,530 from Buchanan Energy, LLC.
Also approved was the purchase of a 2018 Ford F-350 Super Duty four wheel drive pick-up truck for the amount of $33,040 from Hawk Ford in St. Charles. The Public Works Department will use it for various tasks including Citywide snow removal.
Council approved an ordinance regarding Animal Control and Care. The revision included a section on animals that make disturbing noises, such as a barking dog. This allows the Police Department to write tickets for this particular type of violation. The item summary states, "Prior to revising the Ordinance, there was a section dialing with animals that make disturbing noises. However, that section inadvertently was left out of the revised Ordinance that was adopted by City council on July 3, 2017."
To establish consistency within the neighborhood and with adjacent streets. Council approved an ordinance amended to require all Blair Street and Pomeroy Street traffic to stop for all Wood Street traffic.
The Bowl-A-Thon fundraiser for We Grow Dreams Greenhouse and Garden Center was quite successful. The net proceeds were more than $29,000.
Support our local businesses as they not only contribute to the community through taxes, but also generously contribute through monetary and in-kind donations to clubs, churches, organizations and schools.
Contributing to the West Chicago Lions Club Pancake Breakfast Sunday, March 4, 2018, were, Williams-Woodward Funeral Home, Edward Jones-John F. Cahill, Bob's Auto Body, Marziani Enterprises, Daniel And Associates Real Estate, Precision Lube, American Roofing & Repair, Rebecca C. Hall Consulting, Mary Ann Manna-Re/Max Suburban, Murphy Ace Hardware, T. S. Specialties, Extra Value Liquors, Sonny Acres, Haggerty Ford, Augustino's Rock and Roll Deli and Grill and Norris-Segert Funeral Home & Cremation Services. The winner of the 60-40 raffle was City Clerk Nancy Smith, who returned the $240 as a donation to the Lions Club. The club served 325 pancake breakfasts, which included the members of the Mariachi los Rayos de Leman Middle School and the Ballet Folklorico of Leman Middle School.
Mike Buenrostro, Jr. submitted his resignation from the West Chicago Park District Board of Commissioners, effective March 13, 2018.  Buenrostro is moving outside of the District. His replacement  on the board is Reggie Bass, who will take the oath of office on Tuesday. April 3, 2018 at the Committee of the Whole meeting.
At the Tuesday, March 1, 2018, meeting, the West Chicago Elementary School District 33 Board of Education recognized Roxanne Hamlin, West Chicago resident and secretary at Leman Middle School, for her donation of $1,000 to WeGo Together for Kids Community Market at LMS. The Illinois Education Association awarded the grant to Hamlin. The monies are to be used for personal hygiene and cleaning products, which are not readily available through the food pantries. (www.merleburl.com)
Joe Buchholz of Buck's Services completed the Facilities Management Designation program from the Maintenance & Operations Professional Development Committee of Illinois Association of School Business Officials. The company is celebrating its 30th anniversary this year.
My email address is merleburl@earthlink.net.