To the Community,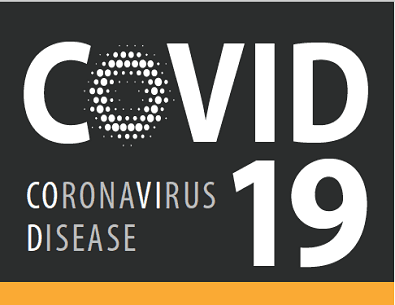 As we continue to navigate the unchartered waters of COVID-19, I wish to assure the public of the City's continued communication, coordination, and compliance with County, State and Federal health officials on disease prevention and containment.
On Wednesday, March 25, 2020, the Jel Sert Company, a member of West Chicago's business community, learned that two of its factory workers had tested positive for COVID-19. Yesterday, it was reported that another employee tested positive.
All employees were notified, and those who worked in close proximity to those who tested positive were sent home and placed on a paid leave to self-quarantine as a precaution. These steps were provided to management by the DuPage County Health Department (DCHD), the government agency that has the regulatory authority over public health issues in West Chicago and throughout the County.
The Jel Sert Company is currently completing required documents for the DCHD's review and certification, at which point the business may reopen sometime next week.
I have been told by DCHD Executive Director, Karen Ayala, that her organization is seeing widespread disease activity across all communities throughout DuPage County and not just in West Chicago —indicating that employees in a business that is taking all necessary precautions are as protected as can be expected.
All this said, our thoughts are with those employees who have been infected, and with their families and coworkers, and we wish them a full recovery. Further, I want the community to know that on a local level, we are doing all that we can to ensure the health and safety of our residents, businesses, and visitors by remaining vigilant in our efforts to mitigate the impact of this pandemic in our community.
Respectfully,
Ruben Pineda
Mayor of West Chicago
Mensaje del Alcalde Sobre Casos Reportados de COVID-19
Para la Comunidad,
Mientras nosotros continuamos para navegar las aguas inexploradas de COVID-19, deseo asegurarle al público de la continua comunicación, coordinación, y cumplimiento de la Ciudad con los oficiales del Condado, Estado y Federales sobre prevención y contención de enfermedades.
El miércoles, 25 de marzo de 2020, la Jel Sert Company, miembro de la comunidad de negocios de West Chicago, descubrió que dos de sus trabajadores de fábrica salieron positivo para COVID-19. Ayer, se reportó que otro empleado salió positivo.
Todos los empleados fueron notificados, y aquellos quienes trabajaron en estrecha proximidad a aquellos quienes salieron positivo se mandaron a casa y puestos en vacaciones pagadas para auto cuarentena como una precaución. Estos pasos fueron provistos a la administración por el Departamento de Salubridad del Condado de DuPage (DCHD, por sus siglas en inglés), la agencia gubernamental quien tiene la autoridad regulatoria sobre los temas de salubridad pública en West Chicago y en todo el Condado.
La Jel Sert Company, está actualmente terminando documentos requeridos para la revisión y certificación del DCHD, en cuyo momento el negocio puede abrir de nuevo en algún momento de la próxima semana.
Me ha dicho la Directora Ejecutiva del DCHD, Karen Ayala, que su organización está mirando actividad de enfermedad generalizada a través de todas las comunidades en todo el Condado de DuPage no solamente en West Chicago – indicando que empleados en un negocio que está tomando todas las precauciones necesarias están protegidas como se puede esperar.
Todo esto dicho, nuestros pensamientos están con todos los empleados quienes han sido infectados, y con sus familias y compañeros de trabajo, y les deseamos una recuperación completa. Además, quiero que sepa la comunidad que en un nivel local, estamos haciendo todo lo que podemos para asegurar la salud y seguridad de nuestros residentes, negocios, y visitantes al permanecer vigilantes en nuestros esfuerzos para mitigar el impacto de esta pandemia en nuestra comunidad.
Respetuosamente,
Ruben Pineda