The following information is provided by WorkNet DuPage.
Make Your Way Fliers – English and Spanish – .pdf 2MB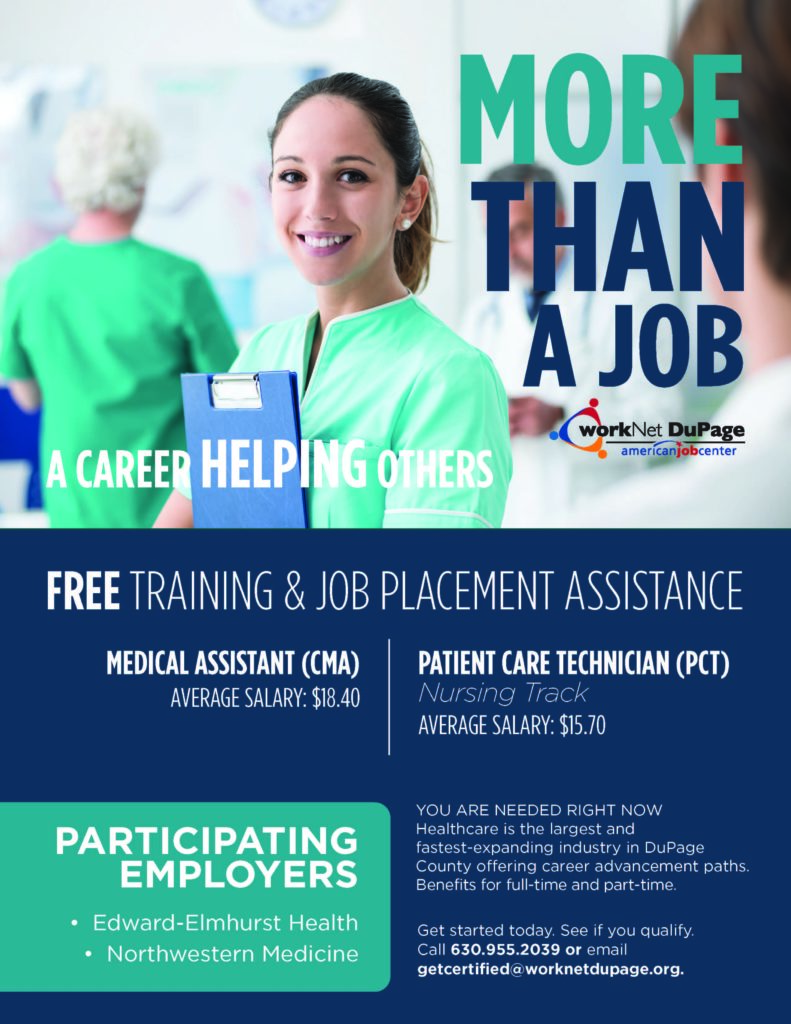 Funding from the federal Department of Labor through the Workforce Innovation & Opportunity Act (WIOA)
Young adults between the ages of 17-24 may qualify (25+ may qualify through our Adult grant)
Examples of eligibility criteria- meet low income guidelines AND/OR one of the following: basic skills deficiency, disability, school dropout, are experiencing homelessness, are pregnant or parenting, subject to juvenile or adult justice system, foster care or aged out of foster care, require assistance entering/completing an education program or obtaining/retaining employment.
WIOA Services can include:
Up to $10,000 in grant funding(you don't have to pay it back!) to go to school

Approved providers include a wide range of vocational schools as well as community colleges
Popular training programs include:

Phlebotomist, CNA, EKG tech, MRI Tech, Medical Assistant

CNC Machinist/manufacturing

Electrician or Carpentry training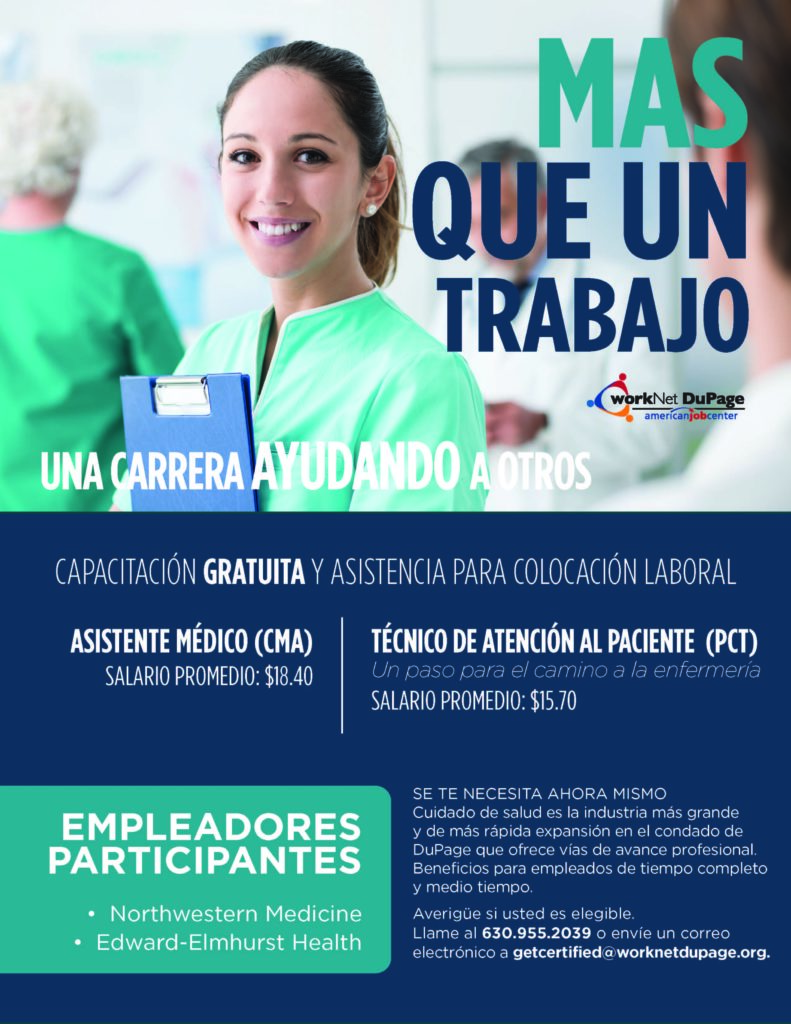 Paid internships and work-based learning experiences at area employers
Participants that successfully complete an internship or training program may receive up to $500 cash

*Participants must adhere to our incentive/participant policy*
Resume and Job Search Assistance, Soft skills/employability training
How to connect with us:
All services are being offered virtually!
You can find us on Facebook, Linkedin, Twitter, Instagram
Visit www.worknetdupage.org and complete the Get Started form; you will be contacted by our team right away
Or, text MYWay to 630-423-1486