Proclamation Supporting the United States Surgeon Gneral's Call to Action to Promote Walking and Walkable Communities - .pdf 530kb
The Move with the Mayor Challenge  is an 19-city campaign organized by the National Forum for Heart Disease and Stroke Prevention. Healthy West Chicago (HWC) has partnered with the Forum to encourage West Chicago residents to take steps to improve their health by walking for 30 minutes each day during the months of August and September. This Challenge shows that even busy people - like the Mayor - make time for their heart health, you can too!
Due to the COVID-19 pandemic, organizers believe it is more important than ever to take seriously the connection between an active lifestyle and the many health benefits it affords, and have come up with virtual challenges that will motivate, inspire, and safely get people moving.
At the center of the 2020 Challenge is the MWTM Walking Challenge App, made possible through a generous donation by Jacobs, a local business, and especially created for West Chicago to track steps toward heart health. The App factors heavily in the various components of the MWTM Challenge and is available for download now. The activation code is movechicago17.
Downloading is easy by scanning the Challenge App's QR code, or by downloading it from the App Store on a personal device, using activation code "movechicago17". Users may then pair the App with their choice of activity trackers like Fitbit, Garmin, Apple Watch or those built into their Smart devices. The App collects data on personal steps logged, distance walked, and ranking among other participants. Cumulative step leaders are displayed which provides the motivation of a friendly competition among community members.
You can join the MWTM Walking Challenge at any time! Joining the challenge is easy - all you need is a smart device!
Step 1: Download the challenge app, Heka Walk: www.hekahealth.com/wchicago
Step 2:  Once the app is downloaded, create your account by searching for "MWTM West Chicago"
Step 3: Use your email address to complete the in-app registration process.
Step 4: Choose your Team to compete with other Cities based on average step counts. The top 5 teams will display on the City Team Leaderboard within the app
Step 5: Pair your activity tracker and  start walking!
For questions with the app e-mail info@hekahealth.com. If you already are participating in the Move with the Mayor Challenge, please refer to the instructions on Updating Your Team in Account Settings so that your steps count for your City Team starting on September 1.
According to Program Administrator Carly Smitherman, Healthy West Chicago is hoping to encourage community members to get up and get moving during the months of August and September through its MWTM Virtual Movement Challenge, while continuing to comply with the physical distancing recommendations, and the App will help track participants' progress.
"Physical distancing can be challenging, but it doesn't mean you can't take a virtual walk or run with others or workout with us in the comfort of your own home. The purpose of this challenge is to demonstrate that staying active can be fun and rewarding and to present West Chicago residents with a variety of physical activities in the hope they find a form of physical activity they enjoy and want to stick with year-round", said Smitherman. She hopes everyone will take advantage of the free App, and get moving.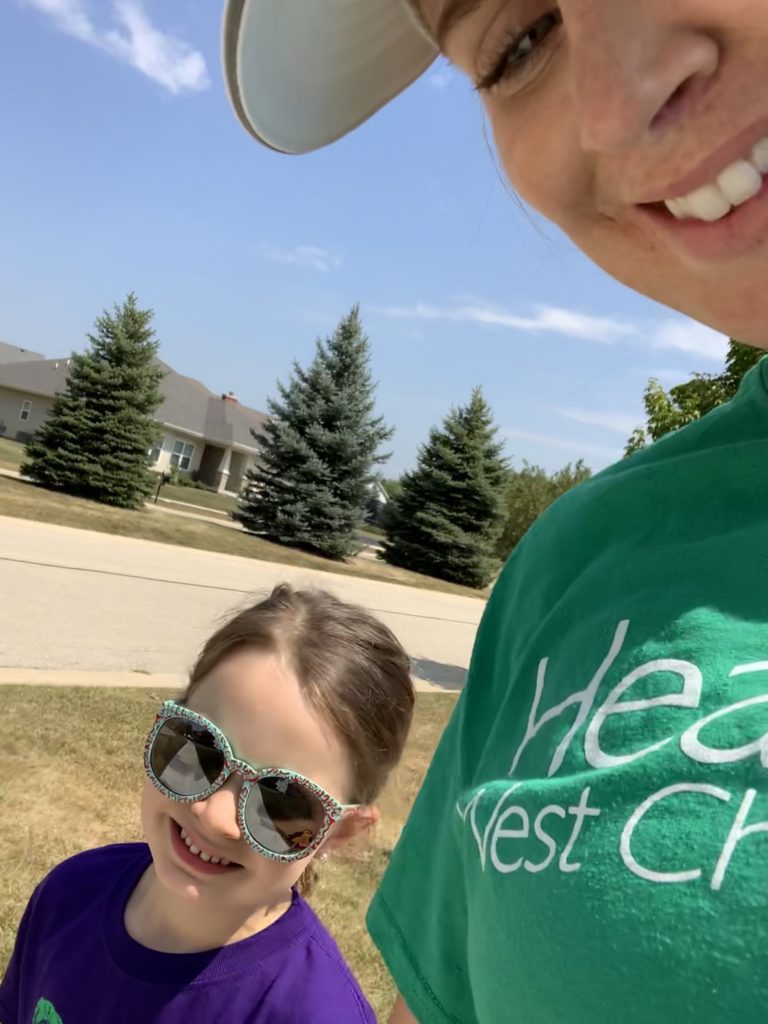 Exciting New Element this Year
Move with the Mayor Photo Contest: People who submit a selfie, picture, or video of themselves or family being physically active during the months of August and September will be entered into a random drawing for a $25 gift card to Dick Pond Athletics, Inc.  The City will also share them on our website and social media accounts!
Online Submission Form
Organizers have created the following materials and hope you will get involved  in this year's Move with the Mayor!
Move with the Mayor Virtual Challenge (English) - .pdf
Desafío Virtual de Muévete con el Alcalde (Spanish) - .pdf 565kb
Virtual 5K Fun Run - (English/Spanish) - .pdf 362 kb
Recent News about the 2020 Move with the Mayor Challenge
Bonus Activities Added to 2020 Virtual Move with the Mayor Challenge - August 27, 2020
Week Two of Move With the Mayor Challenge - August 7, 2020
Get Moving, West Chicago – Virtual 5K Provides Alternative to Group Run - July 24, 2020
West Chicago Residents to Join Mayor Pineda in Combating Heart Disease & Stroke - July 23, 2020
Customized App to Factor Heavily into  2020 Virtual Movement Campaign in West Chicago - July 17, 2020