The success of Healthy West Chicago, the community collaborative supported by City leadership that is committed to strengthening the health of West Chicago in the areas of nutrition and movement, has caught the attention of national organizations like America in Bloom (AiB) and the National Forum for Stroke and Heart Disease Prevention.
Earlier this year, representatives of both organizations visited the community and learned more about the ways in which Healthy West Chicago has been improving opportunities for community health and wellness.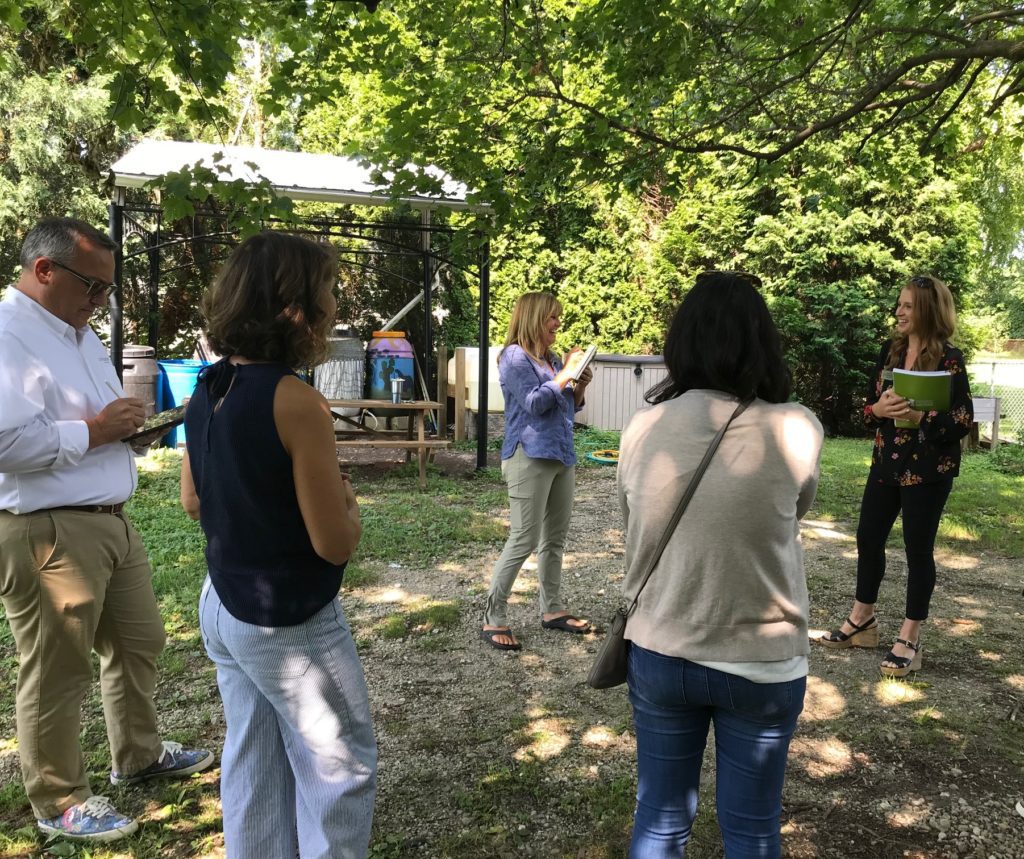 A visit to the Community Gardens at St. Michael's Church was a scheduled tour stop for AiB judges who were in West Chicago to observe some of the programs adding to the community's vitality. Carly Smitherman, Program Administrator for Healthy West Chicago, welcomed Teresa Woodard, Sharon Hadden and Tony Abruscato to the Gardens, where raised beds were brimming with a variety of fresh vegetables and herbs. The visitors learned about the process in which community members apply for a garden, tend to it, and experience the joy of a homegrown harvest. Representatives of St. Michael's Church were also on hand to explain how the partnership with Healthy West Chicago has served to enhance the many programs and ministries of the Church.
Later in the summer, Debbie Martinez, Program Manager, and Kristina Denstitt, Evaluator for the National Forum for Heart Disease & Stroke Prevention were in town in preparation of the third annual Move with the MayorTM, a month-long series of walks that aim to boost physical activity, foster community, and lower the risk of cardiovascular disease across the City. Acknowledging Healthy West Chicago as a model organization for cities across the country, Martinez and Denstitt took time to meet with Carly Smitherman and Mayor Pineda to talk about ways to further the collaboration and build greater awareness and involvement for their joint goals of improving overall community health.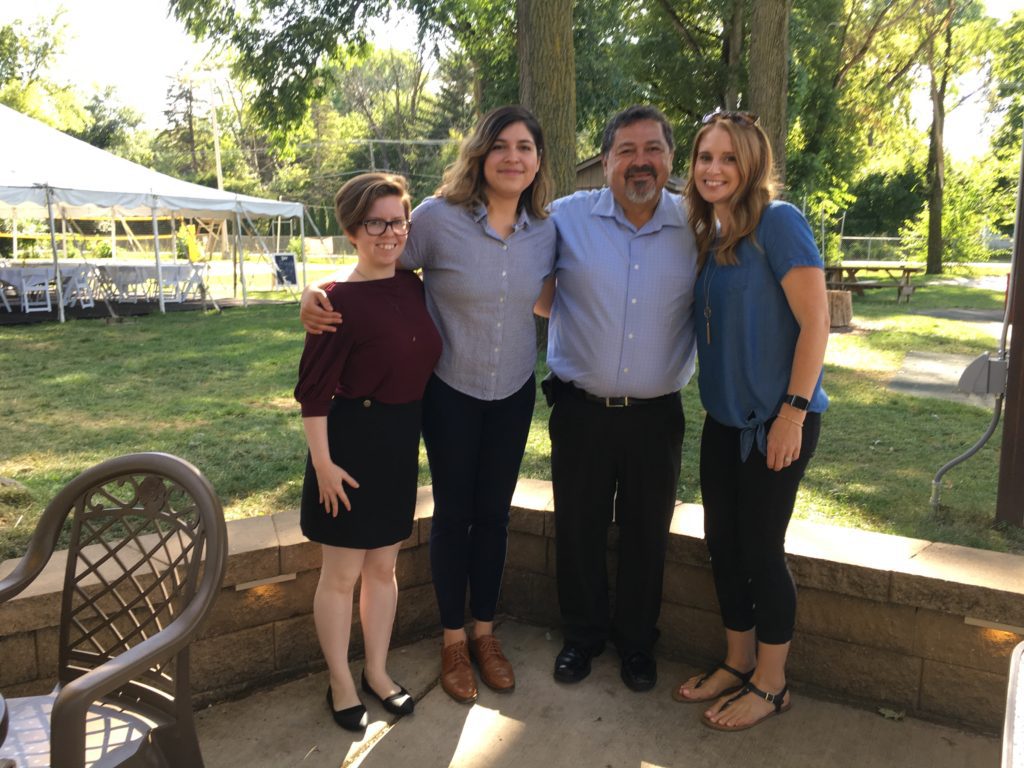 Many of the successful programs administered by Healthy West Chicago in addition to the Community Gardens and Move with the MayorTM, which include Cooking Matters Classes, Grocery Shopping Tours, Healthy Heart Food Preparation for Seniors, and 22 sponsored movement events in 2018, are outlined in the 2019 America in Bloom Community Profile which may be found at www.westchicago.org under About/America in Bloom.
"Healthy West Chicago is making a difference in our community," said Mayor Pineda. "We are seeing great interest in the programs being offered to help people improve lifestyle choices that impact their health."