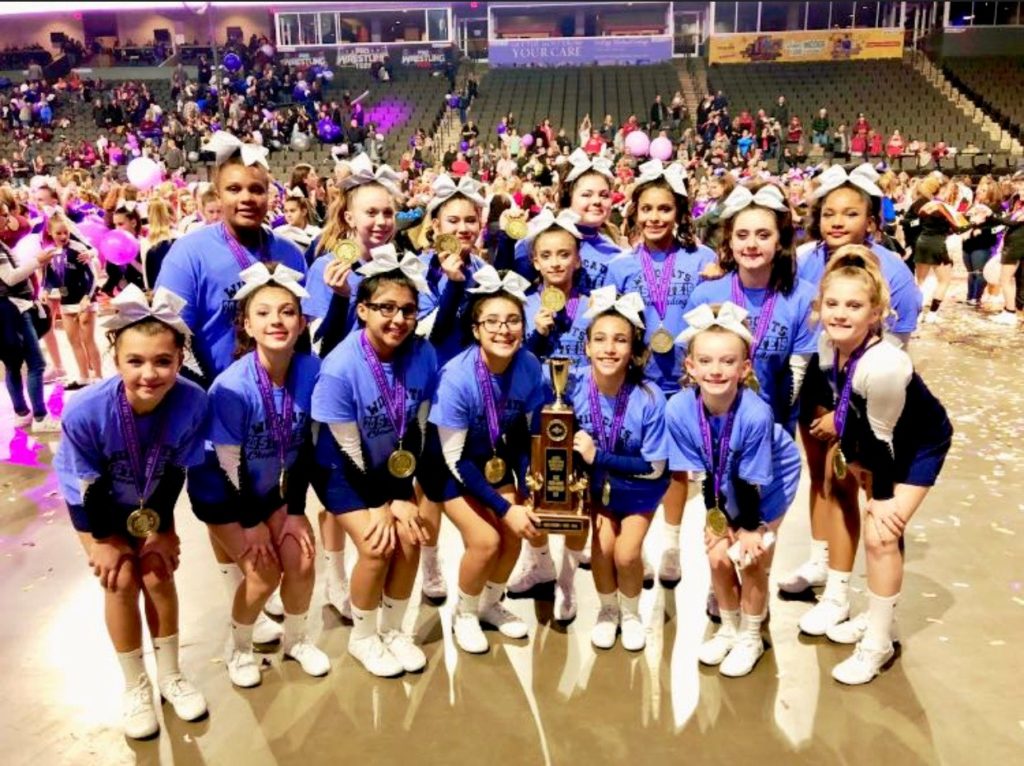 Three cheers for West Chicago Youth Cheerleading on its three-peat victory in the 6th – 8th grade division at the Illinois Recreational Cheerleading Association (IRCA) State competitions on Sunday, December 8, 2019. This was the third consecutive year in which they took first place, a sweet ending for many of the cheerleaders who will be moving on to high school next year.
Based on the performance of the 2nd-grade squad, which came in second at the State competition this year, the organization has an exciting future ahead.
"We are so proud of these young athletes for bringing such great enthusiasm, spirit, and talent to the sport of cheerleading, and we wish them every success in the future," said West Chicago Mayor Ruben Pineda.
The not for profit (501c3) organization run by volunteers, provides cheering opportunities for children in grades 1 – 8. The team regularly cheers for the West Chicago Youth Football team and participates in various IRCA –sponsored competitions.
The West Chicago Youth Cheerleading league was founded to encourage youth athletic activities as well as to promote sportsmanship and fitness. It is sponsored by Hawthorne's Backyard & Grill, a popular eating establishment at 1200 W. Hawthorne Lane in West Chicago.
To learn more about the organization, follow it on Facebook or visit www.wegoyouthcheer.com.