Environmental Stewardship
The City of West Chicago is committed to
the protection and improvement of the environment,
efficient management of natural resources,
promoting a sustainable community, and
enhancing the aesthetic appearance of the city
A New Era is Upon Us
Today, West Chicagoans are making everyday choices with greater care to sustain a healthier life and a cleaner environment for themselves and their families.
Our Community is pursuing smart growth to improve quality of life. We're partnering with all stakeholders to create incentives that can lead people and organizations to voluntarily make environmentally-sound choices.
Air: Sustain clean and healthy air
Ecosystems: Protect and restore ecosystems functions, goods, and services
Energy: Generate clean energy and use it efficiently
Land: Support ecologically sensitive land management and development
Materials: Use materials carefully and shift to environmentally preferable materials
Water: Sustain water resources to ensure quality and availability for desired uses
Explore How West Chicago is Making a Difference
Paper Shredding
Rain Barrels
Adopt-A-Highway Cleanups
Monarch Butterfly Habitats
Recycling Events
Partnerships with Schools
Horticulture Events
Smart Street Lighting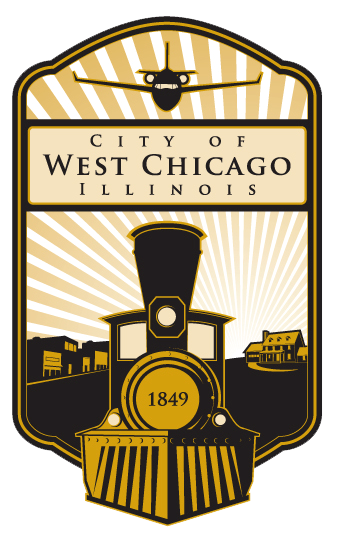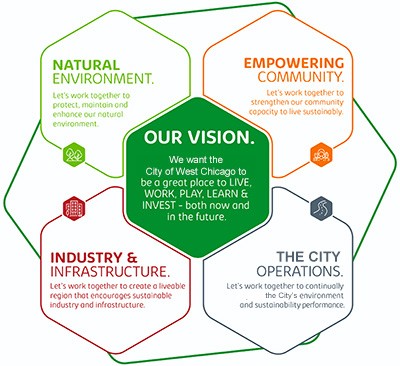 West Chicago is developing a strategic plan in partnership with all stakeholders
Please help us design the best possible strategic plan for Environmental Stewardship.
We're asking all stakeholders to give us your input and volunteer in the effort to create an exceptional game plan that's built to serve all of West Chicago's needs for now and the future.
Recent News about Environmental Stewardship in West Chicago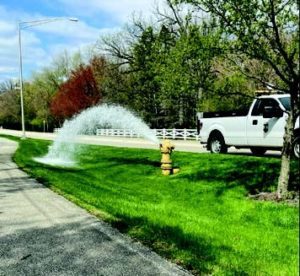 2020 Water Quality Report – .pdf 768kb The City of West Chicago has released the 2020 Water Quality Report which summarizes the quality of water that was provided to its customers during the 2020 calendar year. The report provides details about the sources of water, what it contains, and how it compares to standards set by Federal and State regulatory agencies. The City believes residents and businesses will find this Report helpful in answering questions regarding the quality and safety of its drinking water.