Responsibly Managing the Mosquito Population
Since 1999, West Nile virus (WNV) has rapidly spread across the United States causing over 52,275 human cases, including over 2,372 fatalities, during the past 21 years.  Because WNV is so widespread in bird and mosquito populations, the virus has become well established as an annual mosquito-borne disease threat.  In 2020, there were 557 human cases of WNV across the United States reported by the Centers for Disease Control & Prevention (CDC).
Environmentally sensitive and effective mosquito control is accomplished within the WCMAD utilizing Integrated Pest Management (IPM), an approach that includes the following components:  adult mosquito population surveillance, larval site monitoring, biological control, and the careful and strategic use of U.S. Environmental Protection Agency labeled and registered pesticide products.
In WCMAD's IPM approach, potential and historical larval sites are frequently inspected; biological control agents (fish, insect growth regulators, and Bacillus bacteria byproducts) are utilized whenever possible.  The adult mosquito population is scientifically monitored; pesticides are strategically applied only when necessary.  The key is to concentrate on larval control within the district boundary, scientifically assess the adult population, and perform adulticiding only on an as-needed basis.
Protecting Pollenitors During Mosquito Abatement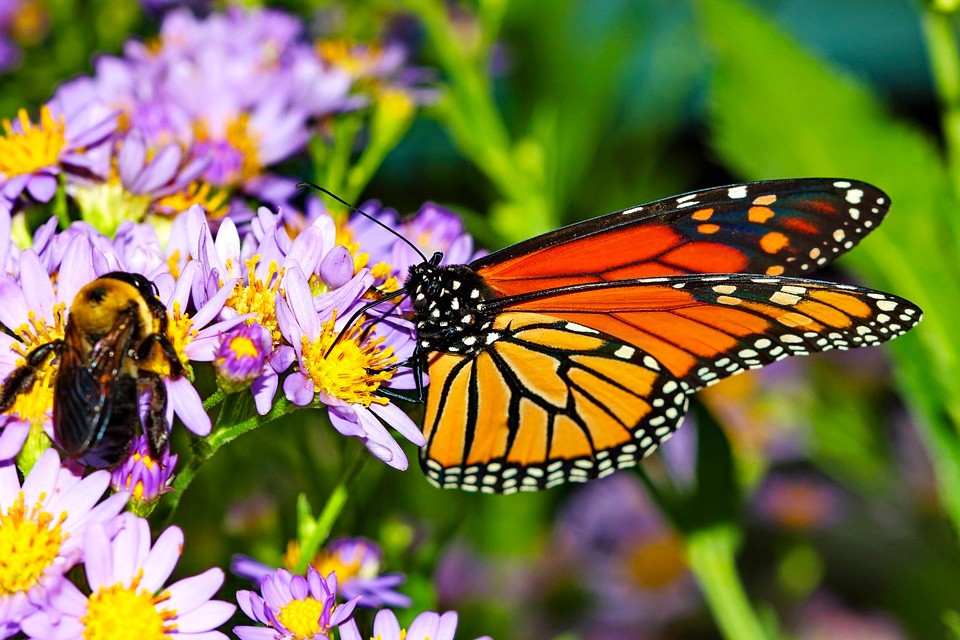 One of the most-frequently asked questions about community mosquito control applications is about their safety of pollinators. The answers can be found in understanding the products and the practices used.
The droplet and the dose.
The products used are formulated and applied with a method specifically optimized for the control of adult mosquitoes. This results in less than an ounce per acre being applied as very fine aerosol droplets which must impinged upon a mosquito in flight to be controlled. These droplets are so small that 15 would fit on the head of a pin.
 This dose is specific to mosquitoes and their weight. For reference, mosquitoes weigh between 2 and 10 mg each. A firefly weighs at least 20 mg, and the average honeybee around 100 mg. Thus even if exposed, the droplets have significantly less ability to negatively impact these and other insects.
In a 2016 Louisiana State University study of several public health mosquito control products applied by typical ULV (ultra-low volume) sprayers found no harm to bees, even with direct exposure at a 50 foot distance from the sprayer and at the highest possible label rate.
The protocol.

Before there can be risk or impact, there must be exposure. Fortunately, mosquitoes are active at night when pollinators are not. This mitigates potential for exposure.

Those who choose to cover hives, milkweed habitat for monarch caterpillars, gardens may do so, but are not required.
The day after.
Droplets from an application either dissipate in the air or dry rapidly if deposited. So it does not leave appreciable residues on foliage, and any trace levels of residues detected are not toxic to sensitive insects within three hours of treatment. Further, incidental residues are rapidly broken down by sunlight.
Checks and balances.
All public health mosquito control products are reviewed and registered by the EPA and are labeled for residential use.  When the EPA decides to register a product, it determines that when used according to the dose and application directions on the product label, it should not cause undue harm to any non-target insects, animals, humans, or the environment at large.