State of the Art Water Treatment Plant
The City of West Chicago operates nine (9) wells, which provide the Water Treatment Plant at 1400 W. Hawthorne Ln with raw well water.  At the Water Treatment Plant, raw well water is treated using a process called Lime Softening.  During this process, lime and other chemicals are added to the well water to change the chemical composition of various minerals and metals.  The addition of lime and chemicals, removes naturally occurring compounds by making them insoluble so that they can be removed as solids.  This process significantly improves the quality and healthy nature of the well water.  This process removes approximately 2/3 of the original water hardness as well as nearly all of the naturally occurring Iron, Manganese, and Radium.
After treatment, West Chicago's finished water is on par with the water sourced from Lake Michigan with the minor difference in the finished water pH (A measure of the acid or alkaline nature of the water).  Our finished water meets or exceeds all applicable Illinois Environmental Protection Agency Standards as well as all applicable United States Environmental Protection Agency Standards for drinking water.  Further treatment by residential customers is usually unnecessary.  Only in specialized circumstances, generally for production reasons, a further treatment is warranted by industrial customers.
The reduction in hardness of City supplied water provides cost savings to residents through lower costs to heat the water and by lowering the amounts of cleaning chemicals needed around the home.  Industrial users realize savings in additional treatments to alter the water chemistry to suit their individual needs.
2020 Water Quality Report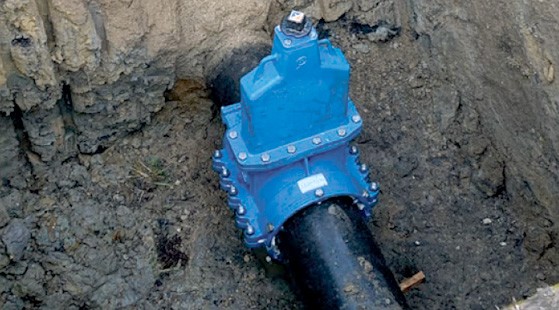 The City of West Chicago remains committed to maintaining and improving your water treatment and distribution systems. In demonstrating this commitment, we routinely test your tap water according to USEPA and IEPA health standards. In addition, our water treatment plant, which is now into its sixteenth year of operation, is allowing us to meet the drinking water quality standards set forth by the USEPA.
City crews were kept busy repairing these leaks. The repairs resulted in a reduction in the volume of treated water required by the City. A valve maintenance program keeps interruptions of service to our customers at a minimum and our fire hydrant maintenance program assures that there is adequate fire protection at any time. Water leaks are identified and repaired as quickly as possible.
City Staff also provides inspection services of water main improvements installed as part of private development projects to ensure regulatory compliance.
The City of West Chicago continues its commitment to provide our community with present and future infrastructure improvements of the highest standards, combined with sound fiscal decision-making.
These efforts assure all of our valued customers of the City's commitment to providing a safe and reliable source of drinking water for years to come. If you have any questions, please feel free to attend a regularly scheduled City Council Meeting. The Council meets on the first and third Monday of each month at 7:00 p.m. in the Council Chambers at City Hall, 475 Main Street, West Chicago.
WEST CHICAGO'S SOURCE WATER
The City of West Chicago uses groundwater provided by nine wells drilled into two different geological formations. These formations consist of the Ironton-Galesville and Silurian dolomite aquifers. An aquifer is a geological formation that contains water. The formations are comprised either of sandstone or dolomite.
The IEPA has performed an assessment of the City of West Chicago's source water. Based on information obtained in a Well Site Survey, published in March 1997 by the Illinois EPA, sixteen potential sources or possible problem sites were identified within the survey area of West Chicago's wells.
All Together Now
As recently as 2018, a group of business leaders, City officials, Community School District 33 administrators, staff and students gathered in a hallway at Turner School in West Chicago for a photo in front of the newest addition to the building - a water bottle filling station.
Through the coordinated efforts of the City of West Chicago's Mayor Ruben Pineda and District 33 Administration, every elementary school building now has one water bottle filling station and the Middle School has two.
Chicago branch of Jacobs (which manages the West Chicago Waste Water Treatment Facility)donated all of the stations, while Tom Loos, owner of Action Plumbing, Inc., of West Chicago and Guy Seemans of Associated Electrical Contractors, LLC., of Woodstock, made donations toward the installation of the necessary plumbing and electrical. Other individuals and groups that were instrumental to this effort, Maria Lenzi, of Jacobs, Healthy West Chicago, and the American Heart Association, were also present.
As Community School District 33 moves to adopt an updated Wellness Policy and the City of West Chicago supports the work of Healthy West Chicago, these water bottle filling stations are a huge step in supporting healthy choices by encouraging students and staff to drink more water and less sugar-sweetened beverages.
Sorry, we couldn't find any posts. Please try a different search.