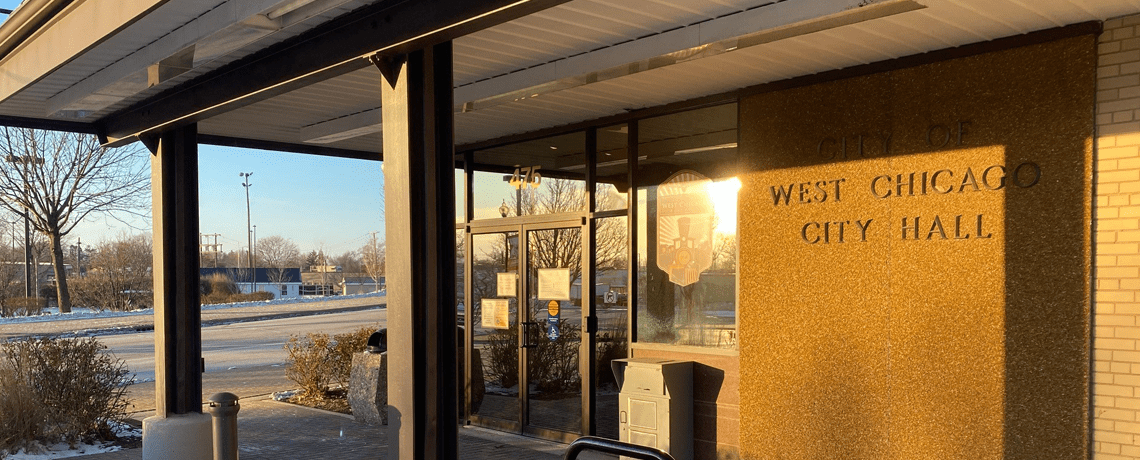 The City of West Chicago is seeking residents and non-residents to fill vacancies on several of the City's Boards and Commissions. These volunteer opportunities provide residents, and non-residents in some cases, with a chance to be further involved in the community while sharing their own personal experiences, expertise, and talents.
Appointments to Boards/Commissions are mostly reserved for residents by State law, but a few do allow for non-residents who either work in West Chicago or live in the unincorporated areas surrounding West Chicago. Appointments are made by the Mayor, with the consent of the City Council (apart from 2), and based on experience and interest.
If you are interested in serving the community in one of the following roles, please download and review the Boards and Commission Application form, and return your completed application to the Office of the Mayor, 475 Main Street, West Chicago, IL 60185.
City of West Chicago Boards and Commissions Application (PDF)
The City currently has vacancies on each of the following Boards and Commissions.
Cultural Arts Commission
The Cultural Arts Commission is tasked with enriching the lives of all West Chicago residents through the support of cultural arts events and activities, and maintaining a rich network of local artists. Creative residents, and non-residents, who are in support of, and have interest in, the cultural arts should apply for a role on this Commission.
The Cultural Arts Commission coordinates the annual Art Banner Exhibit that decorates the City's streetlight poles with images of various artworks. The Commission is currently in the process of developing a Cultural Arts Master Plan to plan and organize future events and activities within the community.
The Cultural Arts Commission meets regularly on the first Thursday of each month at 7:00 p.m.
Current Vacancies: 3
Historical Preservation Commission
Residents, and non-residents, with knowledge of, or interest in, the history of the City of West Chicago can greatly assist in the preservation of the City's history and culture while serving on the Historical Preservation Commission. Members of this Commission provide input to the City Council on identifying historically significant structures in the region, and designating such properties and structures as landmarks or historic districts as well as reviewing exterior improvements of buildings located in both local Historic Districts.
The Historical Preservation Commission meets regularly on the fourth Tuesday of each month at 7:00 p.m.
Current Vacancies: 1
All Board and Commission meetings are primarily held at City Hall (475 Main Street), unless otherwise noted, and are open to the public; all meetings at time are being held via the Zoom platform.
Visit the City's Boards and Commissions webpage for more information about the City's Boards and Commissions: https://westchicago.org/wcgovernment/boards-commissions/
If you need further information or have questions about the City's Boards and Commissions please contact the City Clerk's Office, at vperez@westchicago.org, or (630) 293-2200 ext. 170.