Within hours of Albertsons/Jewel-Osco contacting City officials informing them of an allocation of more than 2,000 Pfizer COVID-19 vaccines for eligible residents in State assigned categories Phase 1A, 1B, and 1B+, the City moved into high gear on Friday, February 26th to locate and coordinate a pop-up clinic to dispense the vaccine the following week.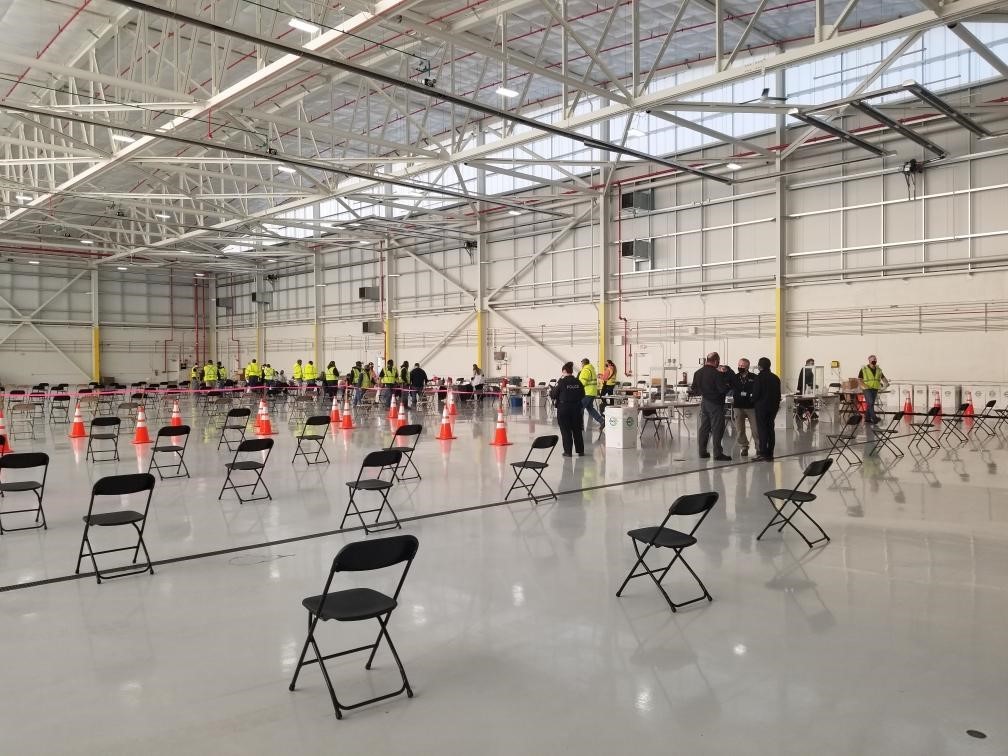 Thanks to the ongoing community partnership with the DuPage Airport Authority, that search didn't take long. Airport Authority officials jumped in with an offer of an airplane hangar for use. Airport and City staff then set to work collaborating on details of the distribution system within the space, and equipping it with all the necessary elements for a safe and effective clinic.
Community partners, including School Districts 33 and 94, Winfield Township Highway Department, West Chicago Park District, Murphy's Ace Hardware, Northwestern Medicine, Jel Sert, AT&T, Lakeshore Recycling Systems, and the DuPage County Health Department, all played enormous roles assisting the City with coordinating this event and offering or donating needed infrastructure and manpower to make for an organized, successful event.
Registration was completed within 2½ hours of release of the information on Sunday afternoon.
All first dose vaccines were administered on Wednesday, March 3rd, with the second dose scheduled for Wednesday, March 24th.
"We are grateful to Albertsons/Jewel-Osco for the vaccines, and for the efforts of our community partners and volunteers in facilitating its distribution to our residents. It just goes to show what can be accomplished when we all work together," said Mayor Pineda.