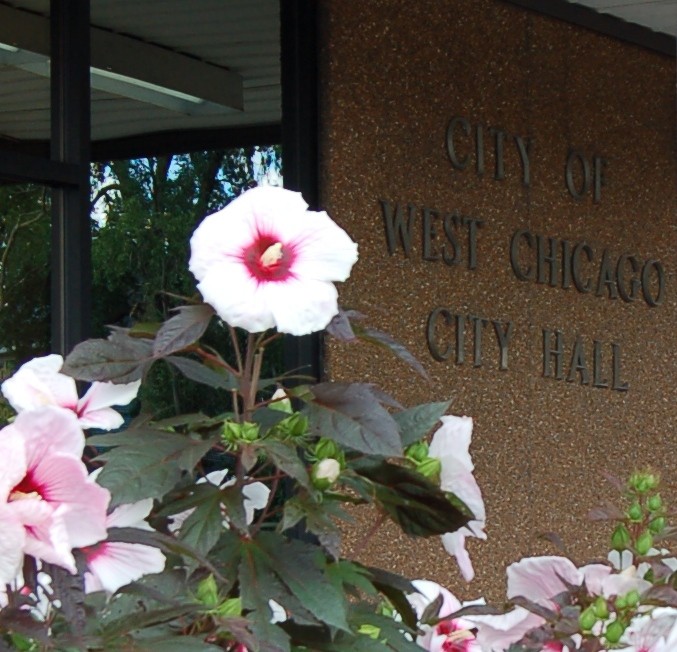 The City of West Chicago has announced that City Hall, 475 Main Street, and all other City buildings will reopen to the public on a limited basis, beginning Tuesday, August 11, 2020 and will be open weekly on Tuesdays, Wednesdays and Thursdays from 8:00 a.m. – 12:00 p.m. Please do not come to City Hall for in person business/service if you are sick or have symptoms of illness. Customers wanting to drop off building permit applications and plans should do so during these times.
Facility improvements, implemented under the guidelines outlined in Phase 4 of the Restore Illinois Plan, will serve to maximize the safety of staff and the public.
The public will be required to wear a mask and practice social distancing when inside the building. Stanchions and updated directional signage are in place at both City Hall service counters, and barriers have been installed at each counter. Please note that there are capacity limits detailed in the Phase 4 guidelines, which means that customers may have to wait in line outside during busy times and days.
During Phase 4, the City will limit hand-to-hand transactions and will not accept cash for payments for utility bills, building permits, inspections, deed certification stamps, garbage stickers or any other payments normally made at City Hall. At this time, only credit cards (excluding American Express), checks, cashier's checks and money orders are acceptable for City transactions.
Frequent and enhanced cleaning of the public areas of City Hall with disinfectants will continue on a regular basis.
When possible, the public is encouraged to conduct business with the City online (www.westchicago.org, ePay link), over the phone (630) 293-2200, by appointment, and by email to the specific Department. Customers may continue to also make payments/deliveries via the drop box outside of City Hall or by USPS mail. Please note that credit card payments aren't able to be accepted over the phone.