DuPage County has collected more than 165,000 pieces of Personal Protective Equipment (PPE) varying from N95 masks, gloves, gowns, face shields, and other critical items since March 26.
The Office of Homeland Security and Emergency Management (OHSEM) has championed the coordinated donation efforts specifically for Personal Protective Equipment for front line first responders and medical professionals in DuPage County. OHSEM has received a total of 15 pallets of PPE from private businesses, community groups, schools, universities, faith-based organizations, and private citizens and families. Materials have been distributed to local police, fire, and medical agencies.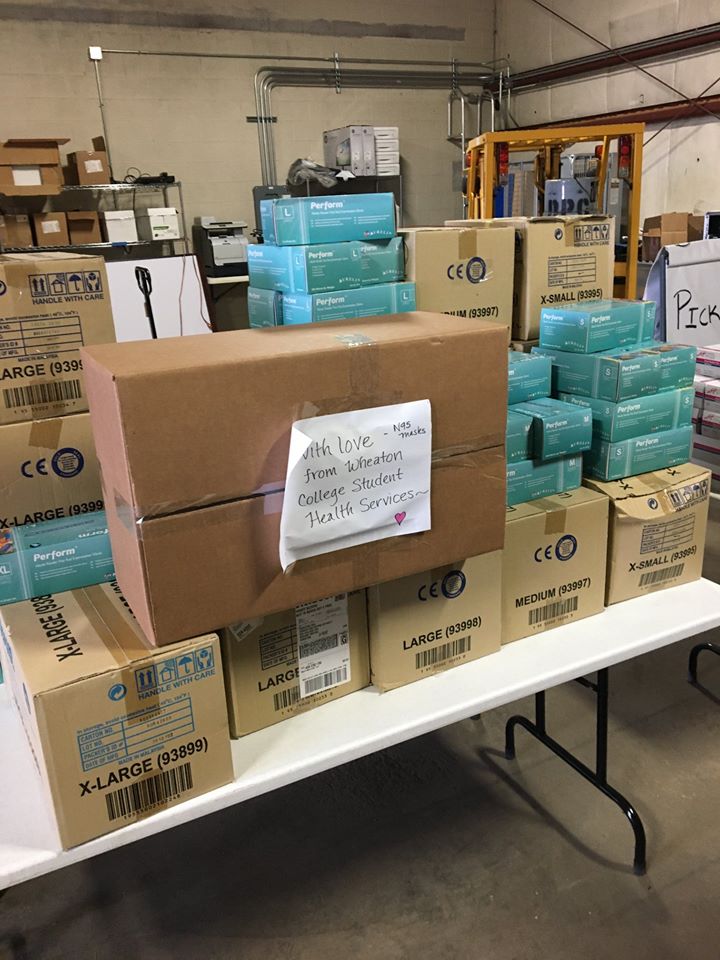 "These donations represent the core values of how a community rallies us together in our most challenging fight against the COVID-19," said County Board Chairman Dan Cronin. "We are proud of our active communities who are willing to donate much needed supplies to help and protect all of us against this deadly outbreak not only across DuPage County, but for the safety of our nation."
DuPage County is still accepting donations and has a greater need for N95 masks, surgical gowns, goggles, and face shields. To donate unused PPE, which must be in the original manufacturer's packaging, visit www.protectdupage.org and complete the PPE Donations Offer Form. If you have questions about the donation process, please send an email to: eoc.logistics@dupageco.org.