Dear fellow community members,
How many times does it take for a message to sink in and for a person to act on it? Some researchers point to the Rule of Seven, which puts the magic number at seven, while others say it is many more. In any case, I believe information that has the potential to save lives bears repeating over and over again – in as many ways as possible.
That is why this week the City, in partnership with West Chicago Elementary School District 33, began implementing yet another way to communicate essential information to help reduce the numbers of those infected by COVID-19. Bright, bold, bi-lingual signs will be popping up at every District 33 school and at other highly populated locations throughout the City. They will be strategically placed at apartment complexes, parks, public buildings, grocery stores, and churches as a friendly, caring reminder to everyone to continue efforts at prevention.
The public service messages of wash hands, wear a mask and watch our social distance are simple, yet cannot be overstated because of their effectiveness in stopping the spread. They have become universally known as the 3 Ws and we have been practicing them for months. Yet, sometimes we forget. Or, the busy demands of our daily rush cause us to take short cuts as we think "just this once won't hurt." The sad truth is many in our community are suffering the consequences of this pandemic, not only physically but also mentally and financially. View the signage as prompts that remind us that we are in this together – my behavior effects your health and your behavior effects mine.
Wash hands frequently, wear a face-covering or mask when in public, around high-risk people, when caring for others, or when around those not in your household, and watch your social distance so that you are at least six feet apart from others when outside your home or in public or enclosed spaces.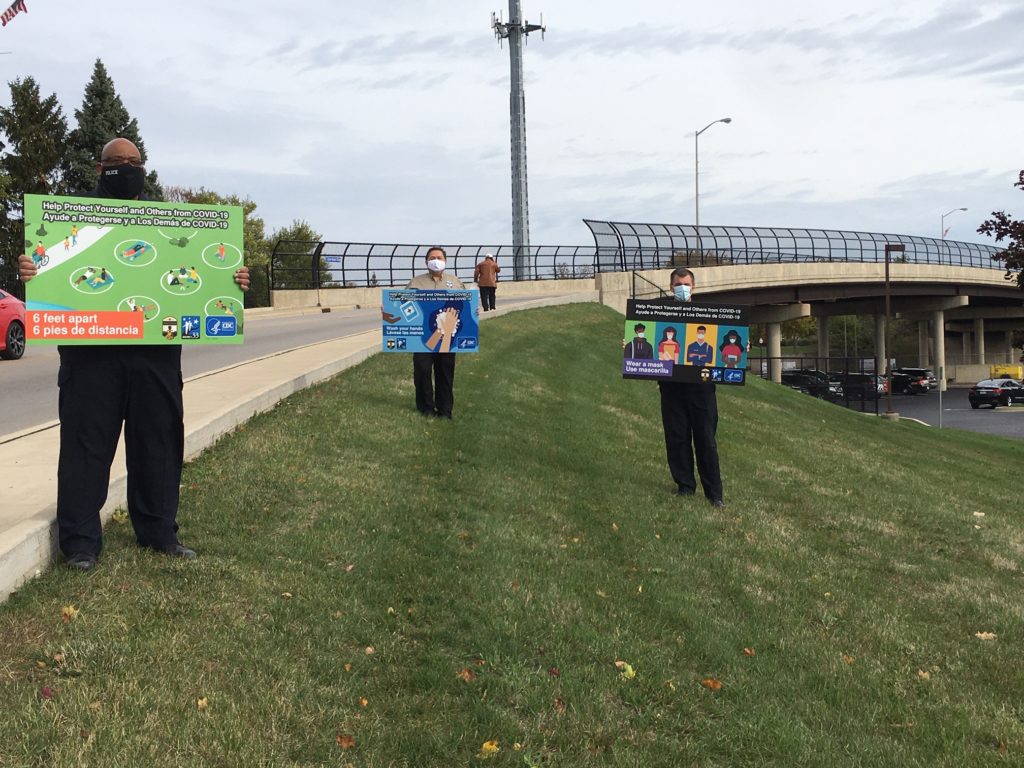 We all look forward to a day when we are no longer burdened by the threat of COVID-19. However, we know that for now, we must remain vigilant and the 3 Ws are as sure a prevention strategy as we have currently. Please wash hands, wear masks, watch your distance.
Stay well, stay strong, and stay united in our community effort to overcome this silent enemy.
Respectfully,
Ruben Pineda
Mayor
____________________________________________________________________________________________________________________________________________________________
Queridos compañeros miembros de la comunidad,
¿Cuántas veces se necesita para que un mensaje se asimile y una persona actúe en consecuencia? Algunos investigadores apuntan a la Regla del Siete, lo cual pone el número mágico en el siete, mientras otros dicen que es mucho más. En cualquier caso, yo creo que la información que tiene el potencial para salvar vidas merece el repetirse una y otra vez – de tantas maneras como sea posible.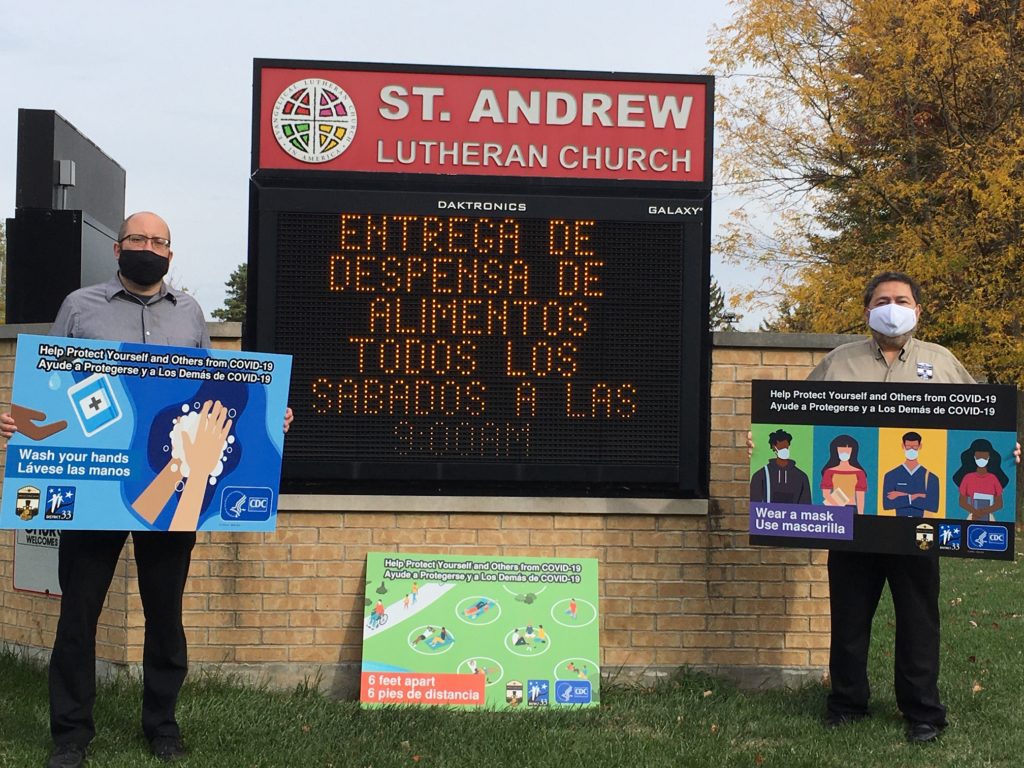 Es por eso que esta semana la Ciudad, en colaboración con el Distrito Escolar Primario 33 de West Chicago, empezó a implementar aún otra manera para comunicar información esencial para ayudar a reducir los números de aquellos infectados por COVID-19. Letreros brillantes, vivos y bilingües estarán exhibidos en cada escuela del Distrito 33 y en otros sitios altamente poblados por toda la Ciudad. Ellos serán estratégicamente situados en edificios de apartamentos, parques, edificios públicos, supermercados, y en iglesias como un recordatorio amistoso y cariñoso a todos de continuar los esfuerzos para la prevención.
Los mensajes del servicio público de lavarse las manos, usar una mascarilla y mirar nuestro distanciamiento social son simples, sin embargo, no pueden ser exagerados por su eficacia en detener la propagación. Ellos se han convertido universalmente conocidos como las 3 W y las hemos practicado por meses. Aún, a veces se nos olvida. O, las demandas ocupadas de nuestra prisa diaria nos causan tomar atajos mientras pensamos "solo esta vez no va pasar nada." La triste verdad es que muchos en nuestra comunidad están sufriendo las consecuencias de esta pandemia, no solamente físicamente pero mentalmente y económicamente. Mirando los letreros nos recuerda que estamos en esto juntos – mi comportamiento afecta su salud y su comportamiento afecta la mía.
Lávese las manos con frecuencia, use una cubierta facial o mascarilla cuando en público, alrededor de gente de alto riesgo, cuando cuidando a otros, o cuando alrededor de aquellos que no son de su hogar, y mire su distanciamiento social para que por lo menos esté seis pies aparte de los demás cuando afuera de su hogar o en público o en espacios cerrados.
Miramos hacia adelante a un día cuando no estemos con la carga de la amenaza de COVID-19. Sin embargo, sabemos que, por ahora, debemos permanecer vigilantes y las 3 W son una estrategia segura de prevención como la tenemos actualmente. Por favor lávese las manos, use mascarillas, mire su distancia.
Manténgase bien, manténgase fuerte, y manténgase unido en nuestro esfuerzo comunitario para vencer este enemigo silencioso.
Respetuosamente,
Ruben Pineda
Alcalde