The following press release was provided by the Office of State Representative Karina Villa.
State Representative Karina Villa, along with multiple community partners, will be distributing 42,000lbs. of chicken to members of the local community. The donation comes courtesy of Max Hurtado, President & CEO of Amigos Meat of Chicago, and will be distributed with the help of over 20 volunteers from local faith and community organizations. This distribution will help bolster the efforts of community partners in West Chicago who have been attempting to meet outsized demand for food distribution in West Chicago.
Who: State Representative Karina Villa, St. Andrew Lutheran Church, Casa Michoacán, Puente del Pueblo, Wheaton Bible Church, Renewal Church, and Immigrant Solidarity DuPage
When: Saturday, May 30, 2020, from 9:00 a.m. – 1 p.m.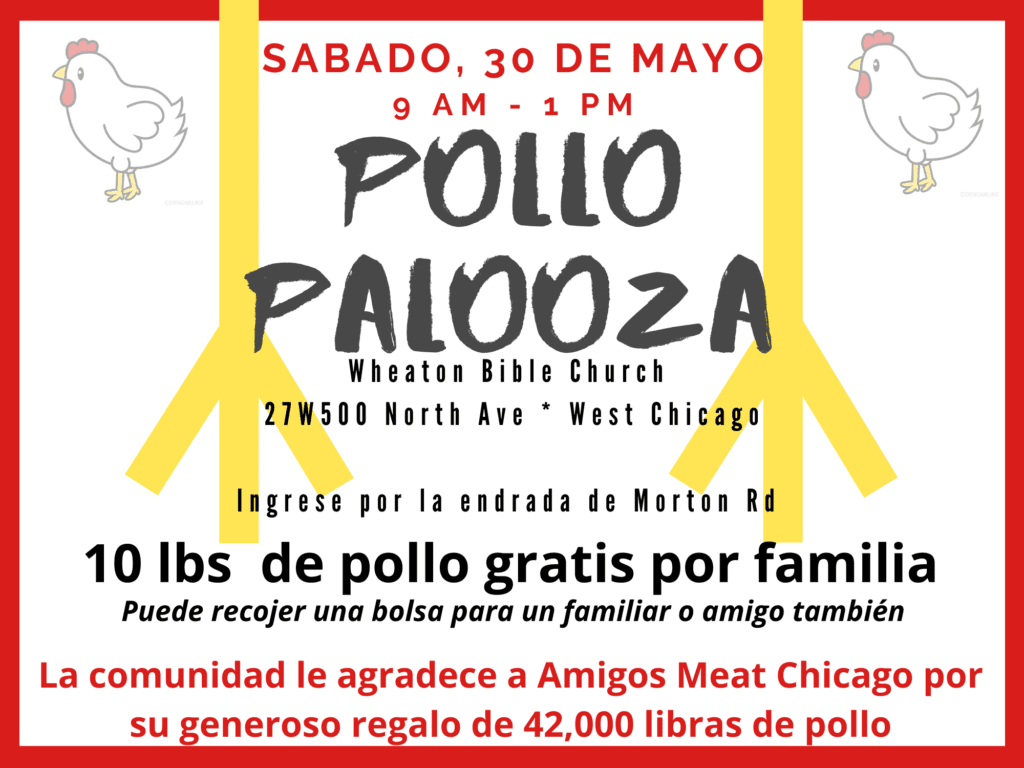 Where: The distribution will take place at Wheaton Bible Church, 27W500 North Ave West Chicago, IL 60185.
For more information, call Karina Villa at (630) 885-0585 or email at StateRepKarinaVilla@gmail.com.