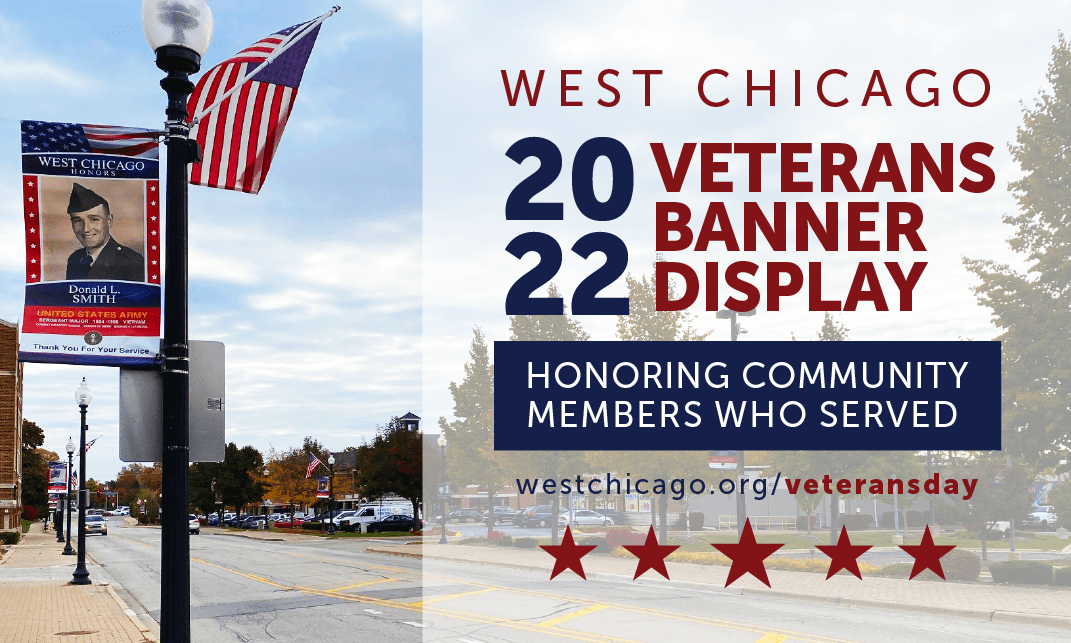 The City of West Chicago's downtown area is decorated with 47 banners depicting local men and women who served in the armed services. Visitors can view local heroes through November along Main Street from IL-59 to Washington Street, and along Washington Street from Wood Street to Arbor Avenue.
The special banner display is part of the City's Veterans' Day Banner Project, which began in 2021 as a way to honor its local veterans. Each banner features a West Chicago resident who served in the military along with photos and information about their service.
The City has launched a webpage at westchicago.org/veteransday that features each of the 47 banners on display, as well as a map to assist visitors with locating specific banners throughout the downtown area.
The City of West Chicago is proud of it's veteran community and is excited to showcase its appreciation for their service through this project. Although space in the program was exhausted quickly this year, the City is working on plans to further support the program in 2023.
If you have questions about the display please contact communications@westchicago.org.
To view the virtual map, or to digitally view the banners on display, visit the City's website.