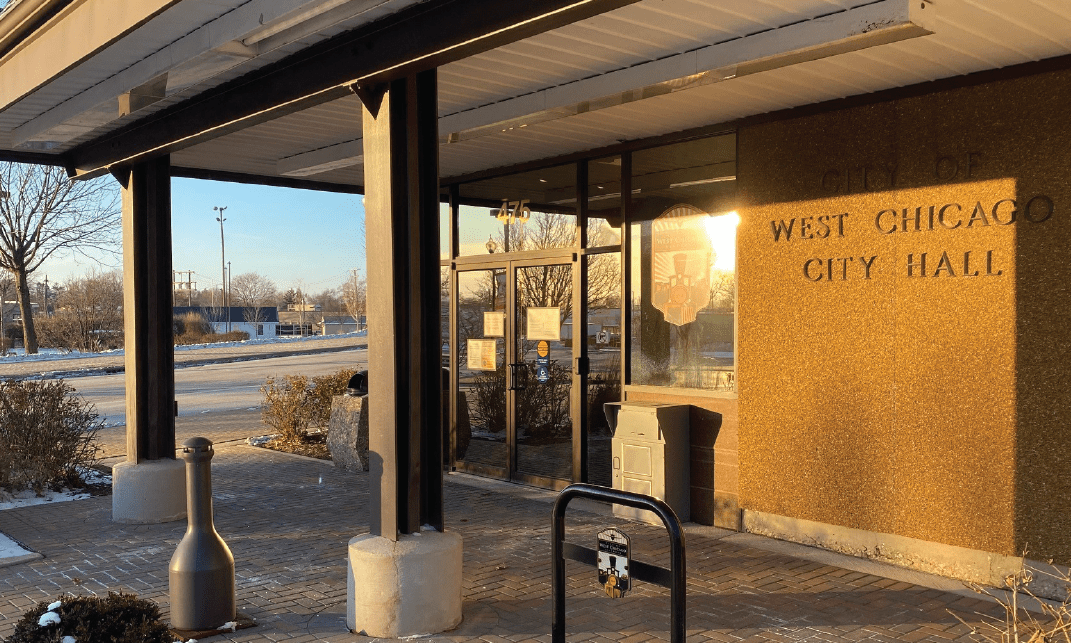 The City of West Chicago will hold a Public Information Meeting on Thursday, December 1 from 4:30 p.m. to 6:30 p.m. concerning proposed improvements to the section of Town Road between Roosevelt Road and Washington Street.
The meeting will be held at the West Chicago City Hall, 475 Main Street, with all persons interested in the project being invited to attend this meeting.
The meeting will be conducted on an informal basis, and representatives of the City will be available to answer individual questions. Comments offered by those in attendance will be recorded; verbatim comments will not be recorded.
City representatives will also address topics such as the need for the project, the design alternatives under consideration, right-of-way acquisition, and the tentative construction schedule. Preliminary reports, drawings, maps, and aerial photography, will be available for inspection and viewing during the entire time of the public meeting.
This project is a federally-funded project, and the public Information Meeting is being held in compliance with National Environmental Policy Act (NEPA) requirements and the Illinois Department of Transportation's public involvement policy.
For more information, view the original published newspaper notice, or contact Dave Shah, PE, Assistant Director of Public Works at 630-293-2255, or dshah@westchicago.org.
Persons with a disability desiring to participate in this activity should contact Dave Shah, Assistant Director of Public Works, at 630-293-2255 or dshah@westchicago.org by November 28, in order for the City to make necessary arrangements for participating. The contact may be by telephone, in writing by e-mail, or by telecommunications device for the deaf (TTY).