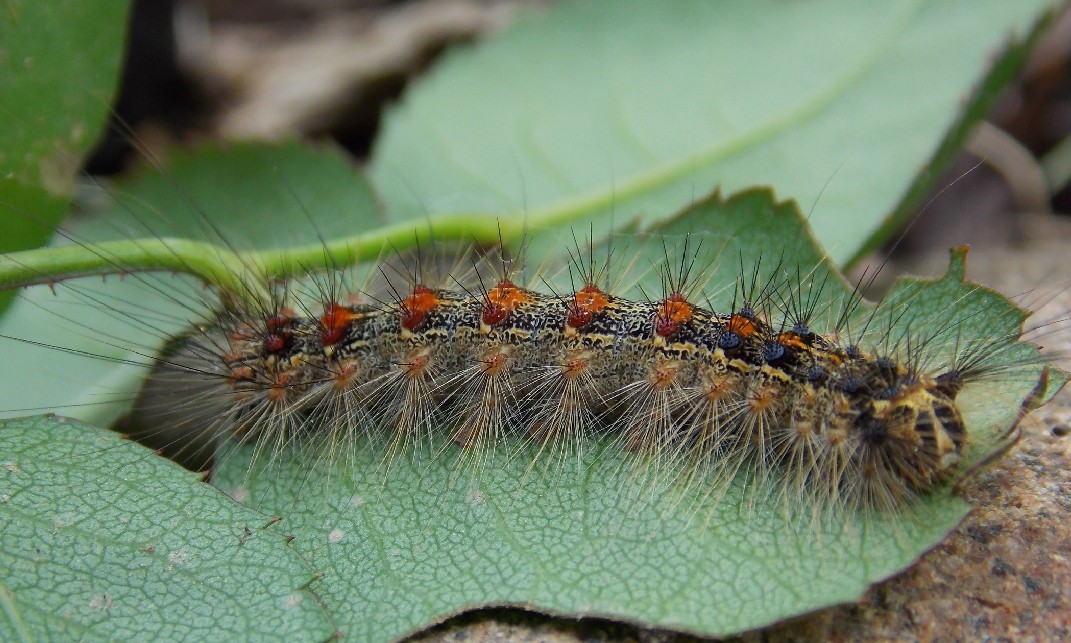 On Tuesday, May 16, the Illinois Department of Agriculture will be applying an aerial biological pesticide via a low-flying helicopter on approximately 187 acres of land over the Pratt's Wayne Woods Forest Preserve to eliminate Gypsy Moths in the area.
The application will be applied within the areas south of Smith Road between Cornerstone Lakes Park and Woodland Trail W.
View the application map on the City's website.
Gypsy Moths, also referred to as Spongy Moths, are an invasive species that are one of the most damaging forest and tree pests in the United States, and have become permanently established in Illinois. This treatment is part of a statewide program, managed in cooperation with the United State Forest Service, meant to prevent the Gypsy Moth from further establishing itself.
The biological pesticide, Bacillus thuringiensis var. kurstaki (Btk), is not toxic to people or animals, and has been used by the Illinois Department of Agriculture in the Metro Area of Chicago since 1980.