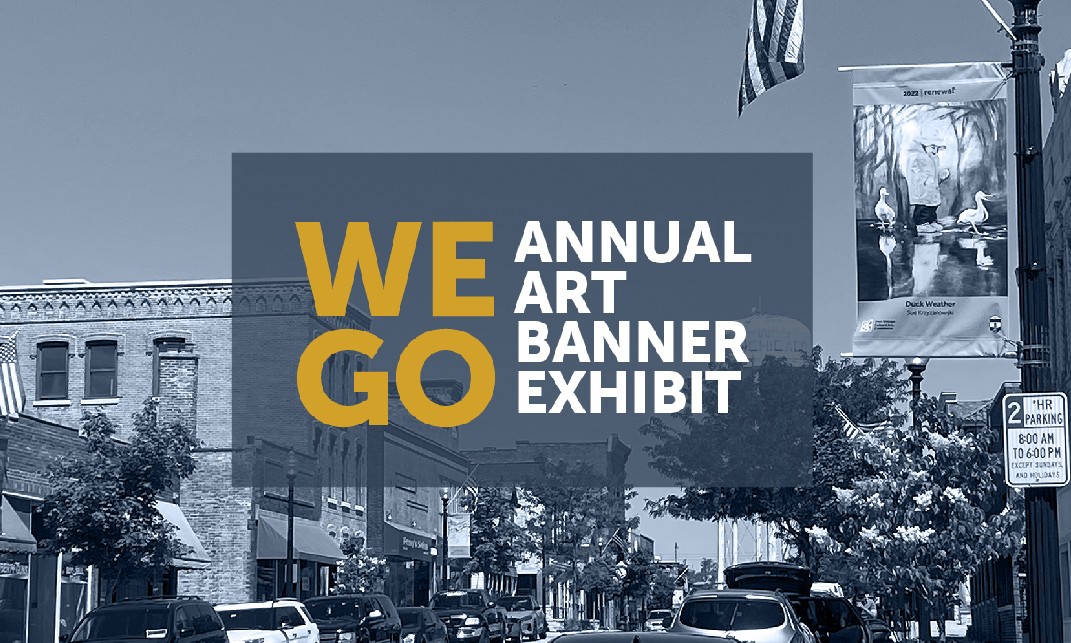 The City of West Chicago's 2023 WeGo Art Banner Exhibit is on display, and voting for the People's Choice Award is officially open.
Members of the public are invited to visit the downtown area to view different unique artworks selected for this year's exhibit where they may also help in nominating a People's Choice Award winner. Artwork is featured along Main Street from Washington Street to Wilson Avenue, and along Galena Street from Main Street to Arbor Avenue.
A map of the WeGo Art Banner Exhibit is available on the City's website.
In its 15-year anniversary, the City received over 65 different artwork submissions from 29 artists that coincided with the 2023 theme of Vitality/Vitalidad. Of these submissions, 26 were selected to be part of this year's exhibit.
As part of the annual Exhibit organized by the City's Cultural Arts Commission, digitally submitted artworks are selected to be part of the Exhibit where they are then reproduced on large-scale streetlight pole banners and displayed in the downtown area. Artwork is on display through the summer season with the public being encouraged to vote on their favorite artwork to be selected as the People' Choice Award winner.
Visit westchicago.org/artbannerexhibit for more information about the WeGo Art Banner Exhibit, or to view the map of where the artwork is located to vote on your favorite piece.