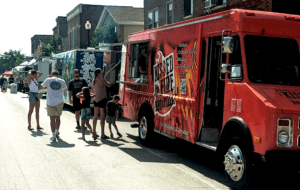 The City of West Chicago will host its annual Food Festival on Saturday, August 27, 2022 in downtown West Chicago from 4 p.m. to 8 p.m.
The City is currently accepting applications on a first-come, first-served basis as space is limited. Completed application forms and payments must be submitted by Monday, July 18, 2022 to the City of West Chicago.
Visit westchicago.org/foodfestival to submit an application, or please contact Special Events Coordinator Nicolette Stefan at specialevents@westchicago.org or (630) 293-2200 ext. 176.