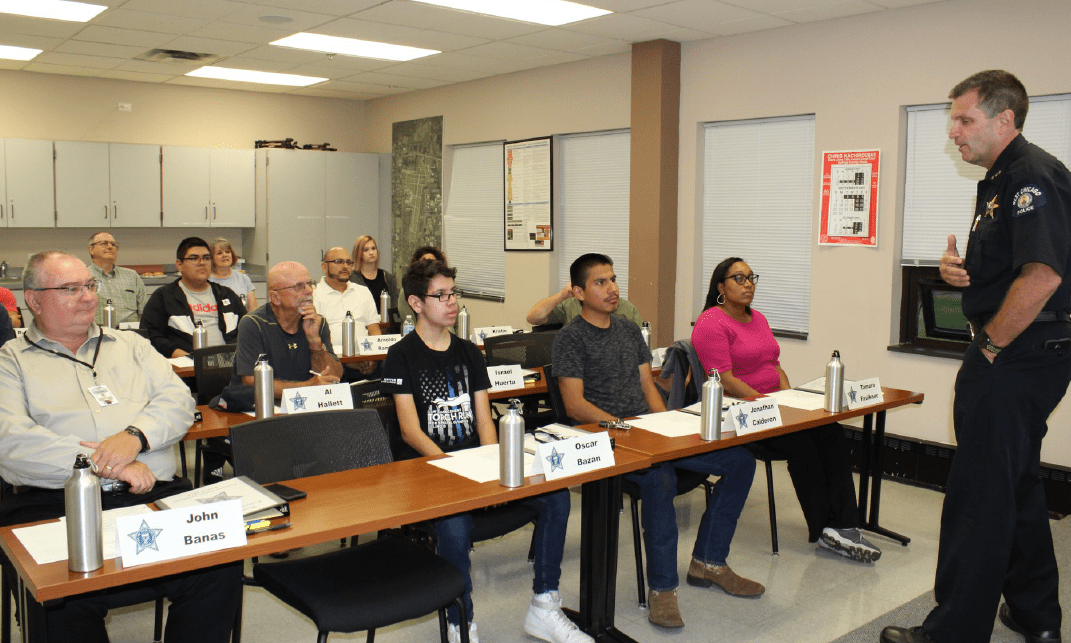 The Citizens Police Academy program for Spring 2024 is currently accepting applications until Wednesday, January 31.
Offered by the City of West Chicago's Police Department, the Program spans 10 weeks and will provide residents with an insider's perspective on the criminal justice system from the viewpoint of a police officer. The curriculum includes detailed explanations and hands-on demonstrations by police personnel covering various topics such as patrol traffics, traffic enforcement, crime scene investigation, laws of arrest, search and seizure, use of force, and active shooters.
The Program begins on Wednesday, March 6, and will consist of 10 weeks of classes held on Wednesday evenings from 6:30 p.m. to 9:00 p.m. To be eligible, participants must be 18 years of age or older, residents of, or employed within, the City of West Chicago, and able to pass a criminal background screening.
Interested individuals are encouraged to apply by either submitting an email using the form on this page or by contacting Officer Robyn Arms at (630) 818-3354 or RArms@westchicago.org. Due to limited space, early registration is recommended.
Register for the Citizens Police Academy
Submit your information to be considered for the City of West Chicago Police Department's Citizens Police Academy. Applicants are accepted in the order they are received.