The City of West Chicago's annual Frosty Fest event took place on December 1st which featured a cookie decorating fundraiser to benefit West Chicago Neighborhood Food Pantries. Neighborhood Food Pantries was recently presented with checks totaling $400 made possible by public donations collected during the activity which were matched in excess by FNBC Bank & Trust of West Chicago.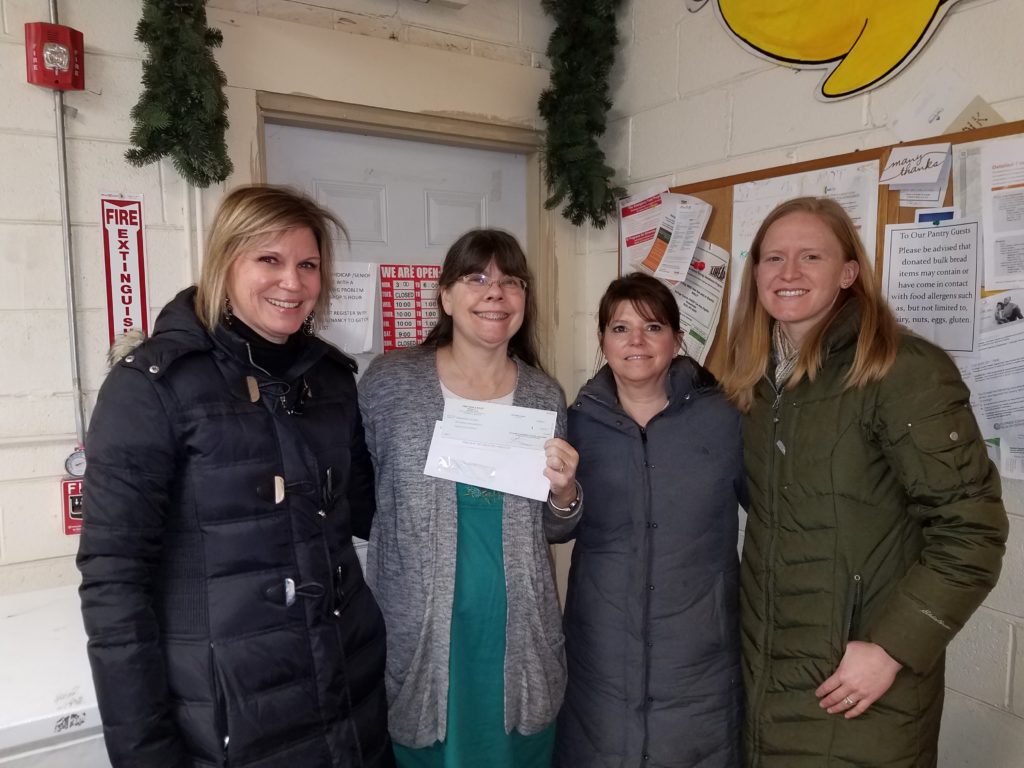 At Frosty Fest, FNBC Bank & Trust coordinated the activity which encouraged participants to donate $1 in order to decorate and enjoy one-of-a-kind cookies. This kid-friendly activity has been a fun and festive way to enjoy a holiday tradition while helping those less fortunate through the donations to the local food pantry. Neighborhood Food Pantries uses monetary donations to purchase food from the Northern Illinois Food Bank at a significantly reduced rate in order to serve as many local families as possible.
The holiday season inspires an influx of much needed donations, however the need continues throughout the year. Paper goods and diaper donations are especially needed at this time. Please visit www.neighborhoodfp.org for more information and to learn how to get involved at your local pantry.