Wednesday, September 11, 2019
First Division Museum
Free Parking
4:30 – 5:00 p.m.
The First Division Museum at Cantigny Park, 1 S 151 Winfield Road, Wheaton, hosts a "Heroes of 9/11" dedication ceremony at 4:30 p.m. Wednesday, September 11, 2019, with the unveiling of a permanent outdoor exhibit comprised of two structural steel beams from the former World Trade Center buildings in New York.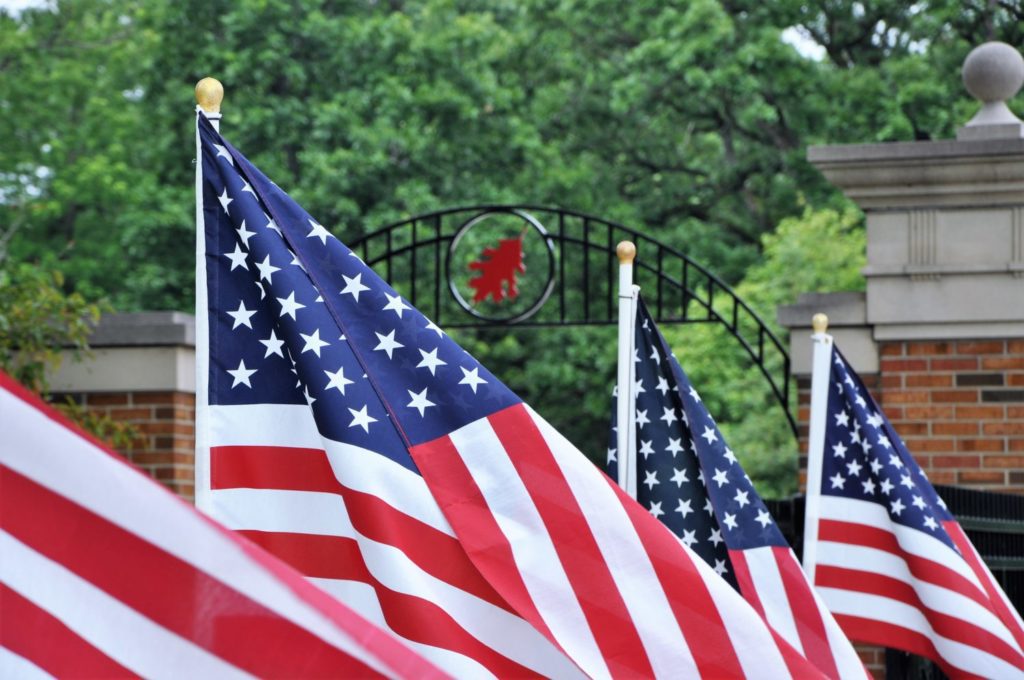 The memorial pays tribute to those lost in the terrorist attacks of September 11, 2001, and honors the first responders who served that day and serve currently in our own communities. The 30-minute public ceremony begins at 4:30 pm. Limited seating is available, and Cantigny's regular parking fee is waived after 3:00 p.m.
Patrick Maloney, Battalion Chief of the Chicago Fire Department, is the speaker, and bagpipers from the Firefighter's Highland Guard of Naperville perform. At the end of the ceremony, guests have an opportunity to tie a blue ribbon to the cable surrounding the beams—"a collective gesture of remembrance and resolve never to forget".
*Information courtesy of Merle Burleigh