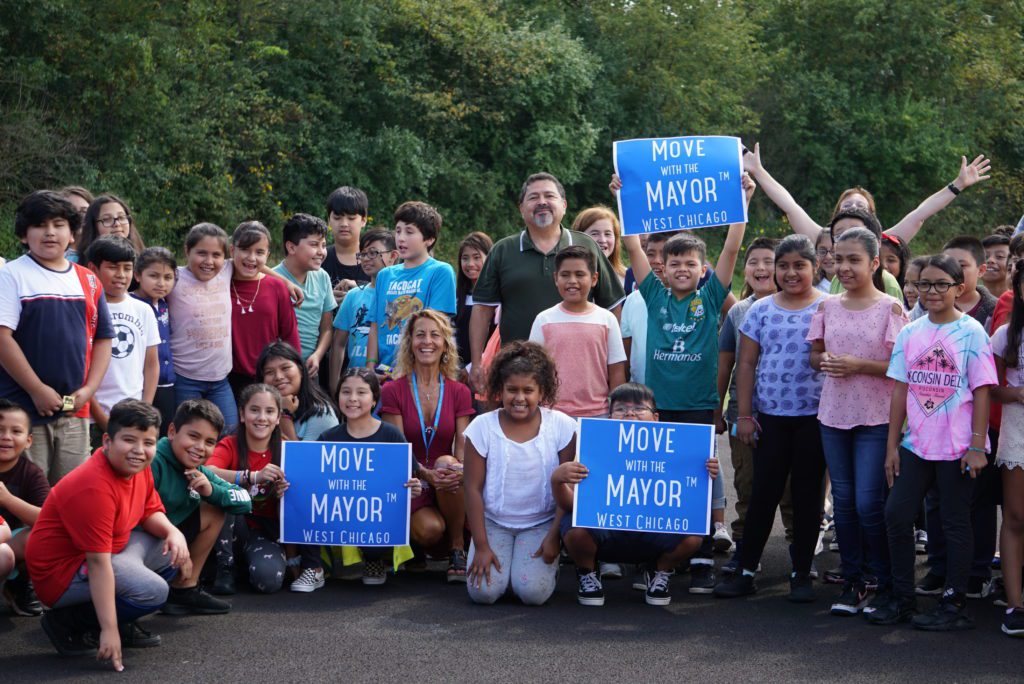 Mayor Ruben Pineda and Healthy West Chicago recently accepted an invitation to have lunch with students at Community School District 33's Currier School. Mayor Pineda and Carly Smitherman, Program Administrator for Healthy West Chicago, received an enthusiastic welcome from students, teachers and administrators and took the opportunity to share the City's ongoing efforts to create a healthier West Chicago for all.
Among those efforts is the upcoming Move with the Mayor walk on Saturday, September 21, 2019 at 9:00 a.m. (registration at 8:30 a.m.) at Gary School. The initiative is sponsored by Healthy West Chicago and is the program of the National Forum for Heart Disease and Stroke Prevention.
Representatives of the Forum are traveling to West Chicago to walk with the community on Saturday, and the Mayor hopes residents come out and show the West Chicago amazing spirit that defines the community.