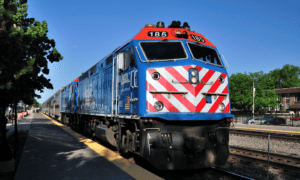 Metra riders of the UP-West Line may begin to experience minor delays starting Wednesday, June 8.
Union Pacific Railroad announced that it is embarking on a major construction project on the UP-West Line beginning June 8 with work anticipated to be completed by the end of September. Riders are encouraged to view the current construction schedule on Metra's website.
During this project, more frequent train horn noise, including during the evening and overnight hours, will take place due to construction work taking place at all hours of the day. Federal law requires trains to sound their horns when entering a track work zone regardless of quiet zones.
Riders can expect track changes and are advised to listen for platform announcements to verify the boarding platform well in advance of a train's arrival at their station.
Visit the Meta website to view the full press release, or to view current Metra schedules.