Healthy West Chicago initiative to inspire movement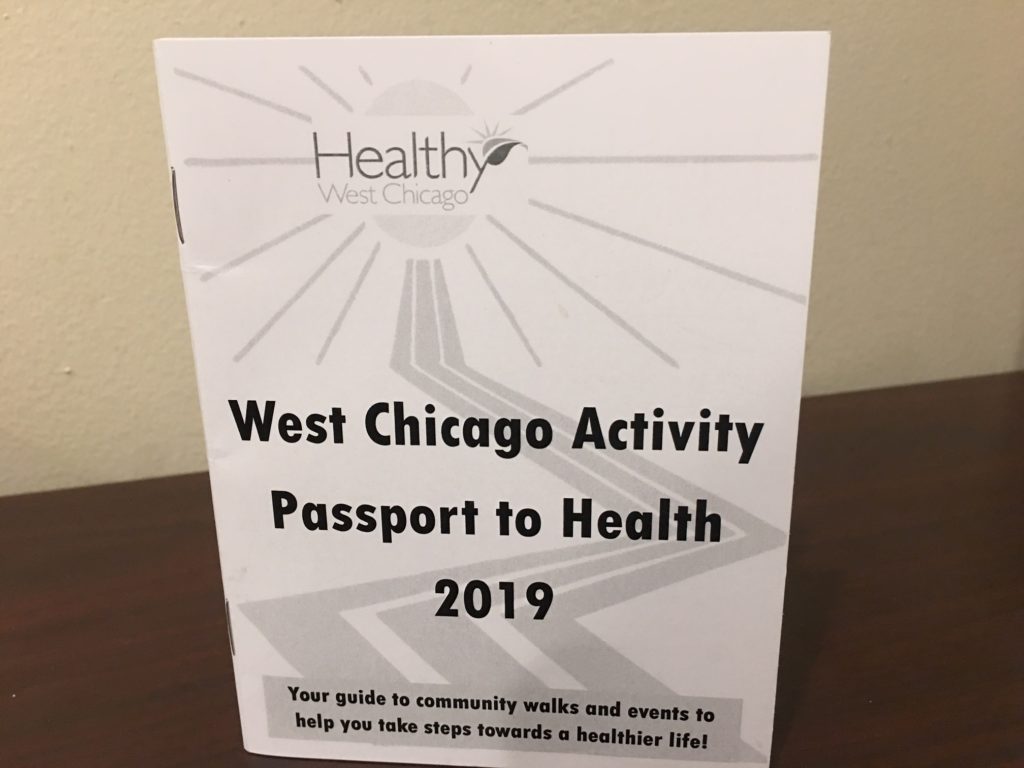 The 2019 Healthy West Chicago Activity Passports are available now for all community members. The 2019 Activity Passport provides all the movement activities and events going on in West Chicago through the end of the year. It includes all the dates and locations for the Team Pineda and Move with the Mayor walks, all 5K walks/runs happening this year, and so much more.
Users should bring the Passport to all Healthy West Chicago events to have them stamped on completion of the activity. When at least three stamps are received, names will be entered into the Healthy West Chicago bicycle raffle to take place on September 27, 2019. The raffle will take place at the annual World Heart Day Celebration. The celebration will include dinner and entertainment, fun for the whole family. This year Healthy West Chicago will be raffling twelve bicycles with helmets and locks.
Passports are located at the West Chicago City Museum, West Chicago City Hall, Gallery 200, and the West Chicago Public Library. They will also be available at all Healthy West Chicago events. Pick up a Passport and receive your first stamp this Saturday, June 15, 2019 at the West Chicago Health and Fitness Social at Midwest Strength and Performance Gym located at 245 W. Roosevelt Road, Building 2. This event is free and open to all.
For more information about upcoming events check out Healthy West Chicago's website at www.healthywestchicago.com or Facebook page at www.facebook.com/HealthyWestChicago.
Healthy West Chicago's goal is to ensure that all residents of West Chicago have access to an optimal state of health and wellness.