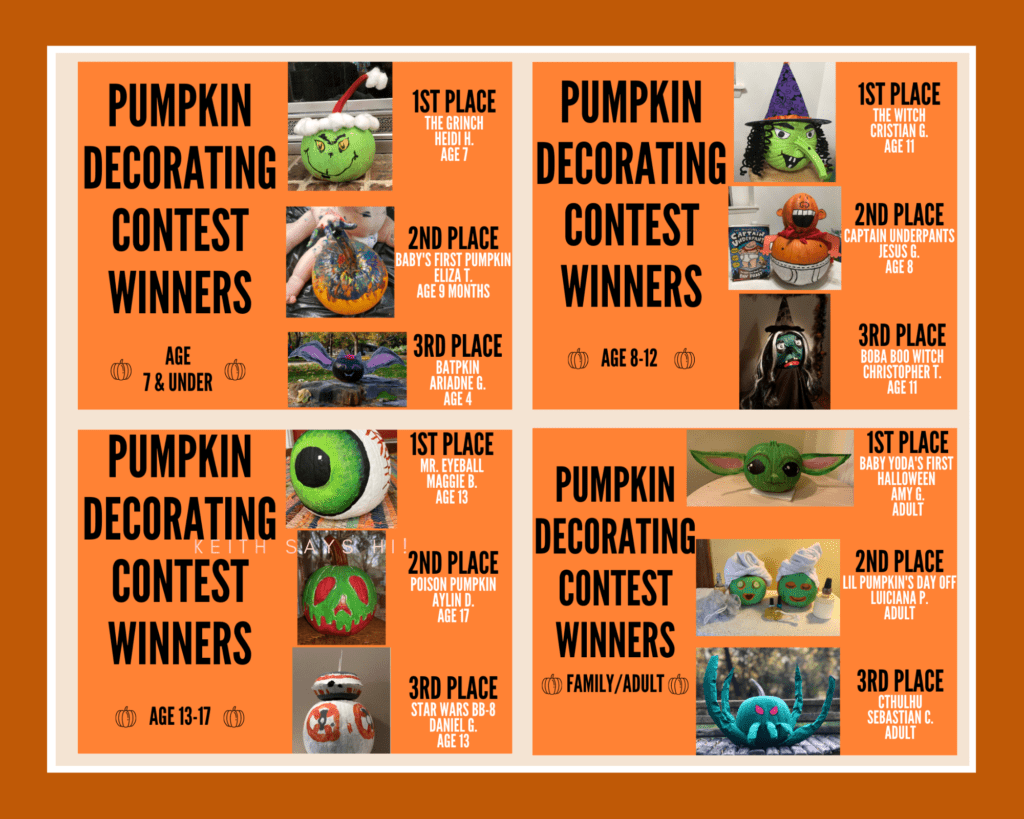 This fall brought all sorts of pumpkin fun to West Chicago, including a pie pumpkin giveaway sponsored by the City of West Chicago and the West Chicago Public Library, and an exciting Pumpkin Decorating Contest. Winners were chosen in four categories by online voting by community members. Winning pumpkins have been announced, and the creative results speak for themselves.
Continuing the fun, and education on the importance of pumpkin composting, S.C.A.R.C.E., a DuPage County organization dedicated to education on recycling and other environmental issues and concerns, has provided a bi-lingual Word Search activity that kids and adults can enjoy, plus an educational video (both below).
The organization is partnering with the West Chicago Environmental Commission and the Green Disciples of the First United Methodist Church of West Chicago to collect pumpkins in West Chicago for composting in a safe, socially- distanced way at the First United Methodist Church parking lot at 643 East Washington Street, from 9:00 a.m. – 1:00 p.m. on Saturday, November 7, 2020. People will be able to drive through, smash their pumpkins in the dumpster, or drop them off and leave. Volunteers will be on hand, and everyone should wear a mask. Pumpkins can be painted, but need to be free of yarn and other items that are not compostable. All candle holders need to be removed prior to composting.