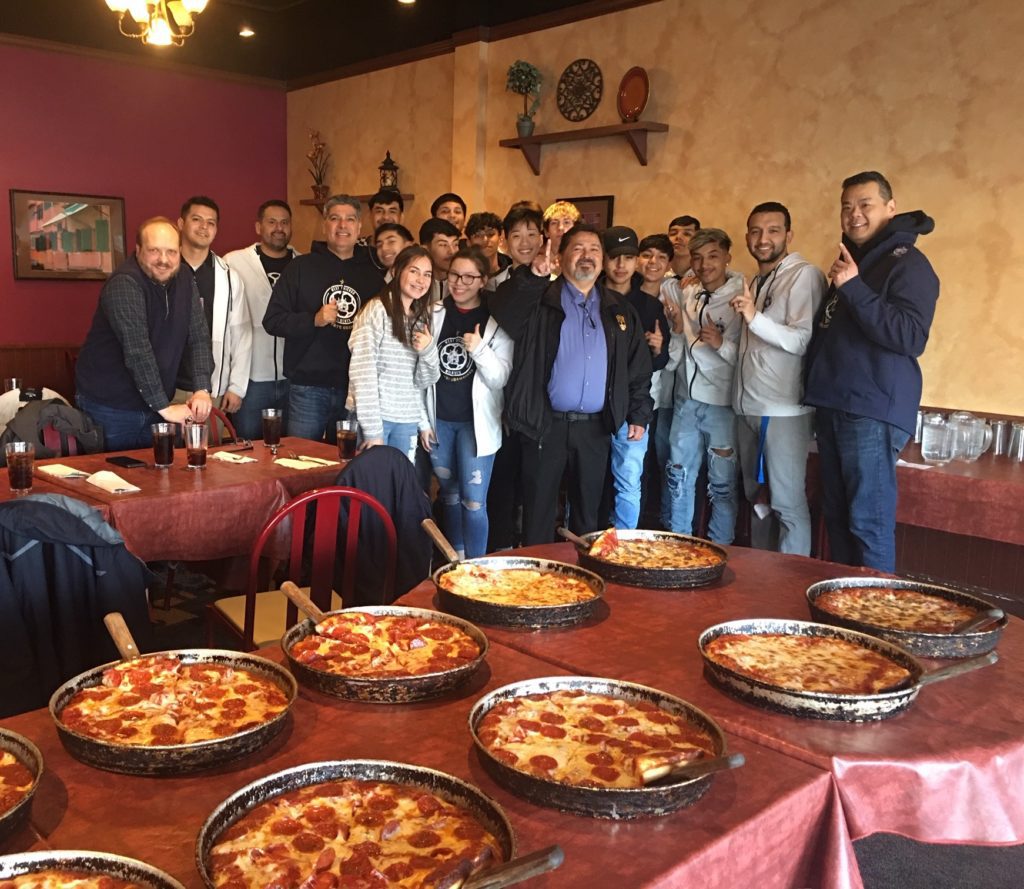 As State Championship winning West Chicago Wildcats Boys' Soccer Team members began filing into Pal Joey's last night, the celebratory atmosphere was palpable.
The event was hosted by Mayor Ruben Pineda in honor of the team's victory last November. Each player greeted Mayor Pineda with high fives and handshakes, proudly showing him their championship rings.
Coaches, managers and school administrators were also on hand to honor the team that brought home a state championship and relive the season leading up to victory.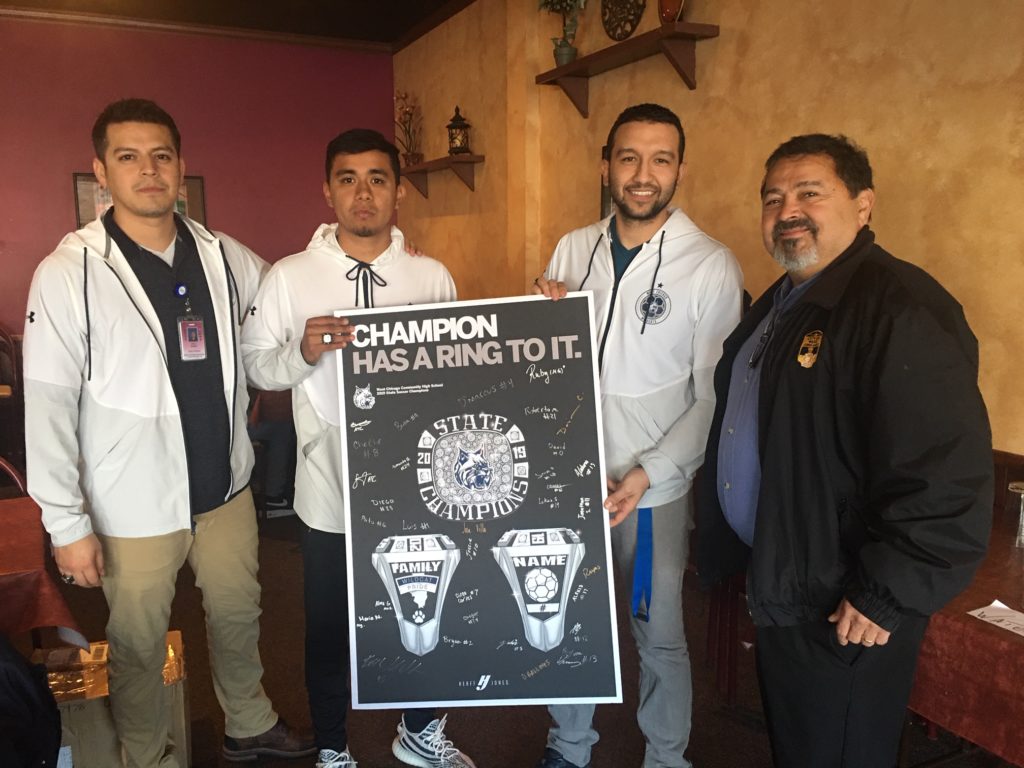 While several of the young men on the team are seniors and will be graduating in May, many will be returning to the soccer field wearing the Wildcat uniform next season, and Mayor Pineda expressed his wish for their continued success.