Midwest Strength + Performance (MSP) Gym offers residents free weekly group fitness classes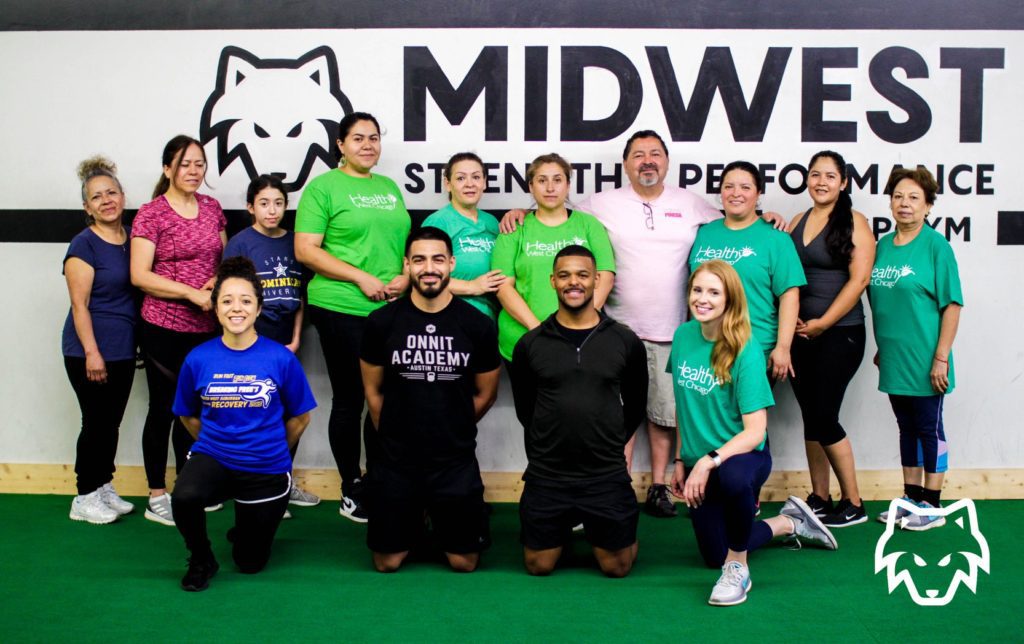 Healthy West Chicago, the collaborative community organization with a vision to ensure that all residents of West Chicago will have access to an optimal state of health and wellness, is pleased to announce an ongoing partnership with a local business that is equally passionate about a healthy community.
Midwest Strength + Performance (MSP) Gym, which opened its doors at 245 W. Roosevelt Road, Suite 9 in West Chicago, almost two years ago, shares a commitment for positively impacting community members' lives through fitness. The business has been offering West Chicago residents FREE weekly community group fitness classes every Saturday morning at 7:00 a.m., and plans to continue growing and customizing workouts for the community.
The workouts consist of basic movements such as pushing and pulling for the upper and lower body, all while using unconventional yet functional tools. According to Coach Kevin Martinez, the goal is to help the community be healthier and stronger and to encourage the routine of a healthier lifestyle which will then lead to better habits overall.
Like a supportive family, the group encourages all its members to stay motivated to improve their lives. Martinez explains, "Our logo is a wolf, as we believe that people have a better chance of reaching their goals when they hold one another accountable through a loyal wolf pack-like support system. At the end of the day, people want results, and we see it as our duty to make those results a reality."
Participants appear to love the workouts, with classes typically ending with a round of applause. Martinez welcomes the familiar faces that come week in and week out, and admits that even on holiday weekends, attendance is unwavering. The numbers of participants have grown rapidly since the first weeks of the program, and stayed strong since.
Carly Smitherman, Program Administrator for Healthy West Chicago, is grateful for the support of MSP Gym. She recognizes multiple benefits of the weekly class. "For some, this is a first experience with a gym and might serve to kick start a more regular program or fitness routine. Also, having attended several of the classes myself, I have seen the tremendous social benefits of a group class where everyone encourages each. I call it 'moving made fun'".
To view a video of a class in action, visit https://www.facebook.com/HealthyWestChicago/videos/907172489632589/. For more information about the weekly classes at MSP Gym, or about other Healthy West Chicago programs, visit www.healthywestchicago.com.