On Saturday 6/15/19, at approximately 0630, The West Chicago Fire Protection District responded to a report of a house on fire in the 31W. 300 block of Prairie Lane in Wayne.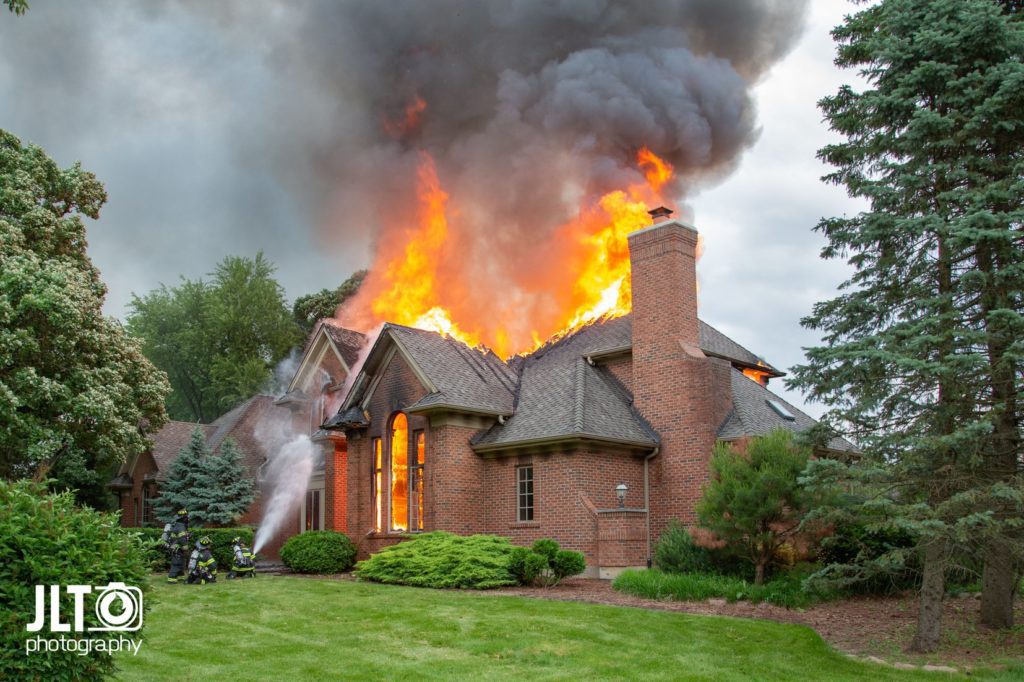 Firefighters arrived on scene within minutes of the initial alarm and reported heavy smoke and fire coming from the home. Firefighters worked quickly to establish a water supply as this is located in an unhydranted area of our district. The crews immediately began attacking the fire from the exterior due to the extent of fire involvement. The home is reported to be uninhabitable, although no damage estimates were immediately available at the time of this release. No civilian or firefighter injuries were reported.
The alarm went to a box alarm level which brings in assistance from several neighboring departments. Initially West Chicago firefighters were assisted at the scene by firefighters from Winfield, Wheaton, Carol Stream, St. Charles, along with the Wayne Police Department. The cause of the fire is currently under investigation by West Chicago fire along with the DuPage County Fire Investigation Task Force. Any further questions can be directed to the on duty shift commander at 630-231-2123.
*Press release courtesy of West Chicago Fire Protection District.