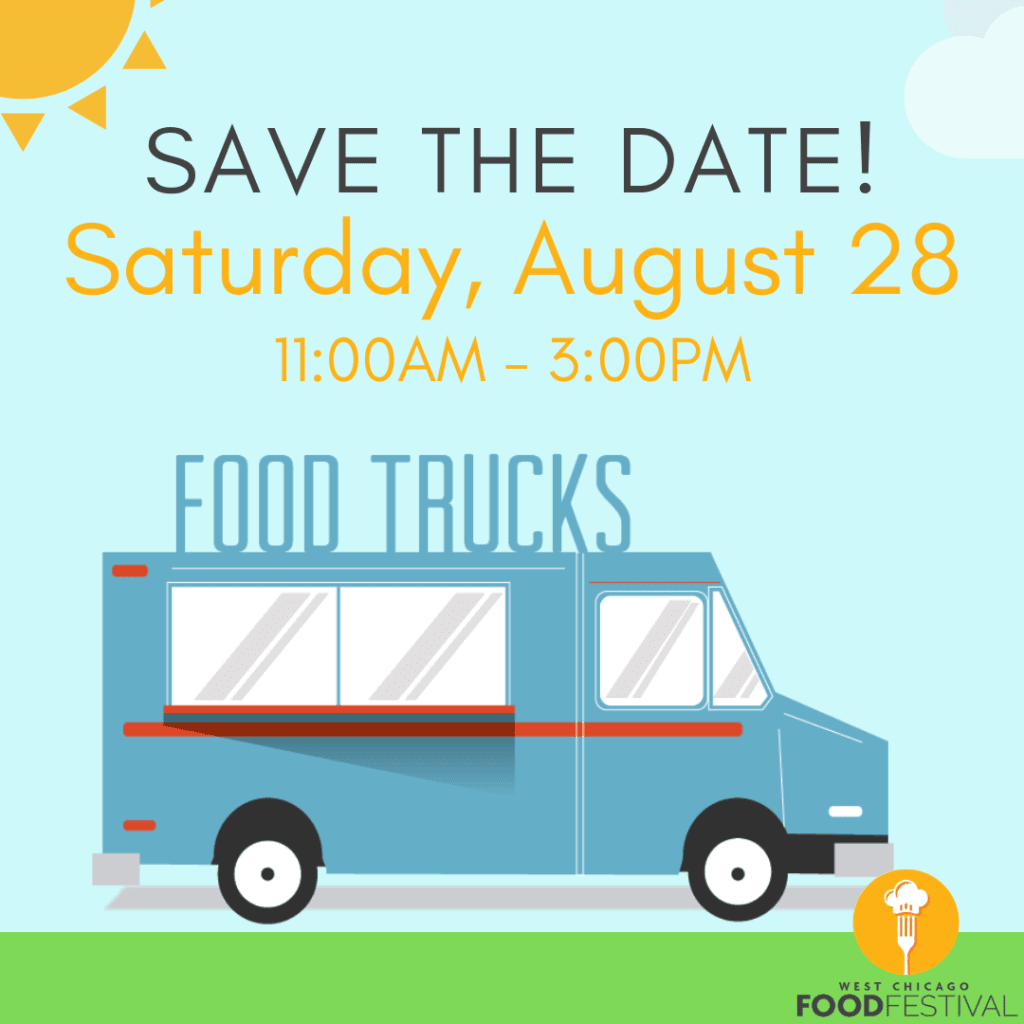 There's a lot more in store this summer in West Chicago. The first City sponsored downtown event in more than a year, the West Chicago Food Festival, is scheduled for Saturday, August 28, 2021 from 11:00 a.m. – 3:00 p.m.
Previously scheduled in October, organizers wanted to maximize the season for outdoor gatherings by moving the event for earlier in the year. More than a dozen food or beverage vendors, three exciting bands, and planned activities to include mini cooking classes for children, a glitter tattooist and a balloonist are in store for attendees.
"We are really excited to be able to host the annual Food Festival again this year," said City of West Chicago Special Event Coordinator Nicolette Stefan. "We've lined up a great list of food vendor options and a solid entertainment schedule. We can't wait to see everyone downtown again for a community celebration. Bring your friends and your appetites."
Among the food vendors registered for the Festival are:
• Sugar Mama's Mini Donuts
• Yum Dum Food Truck
• Flyin Hawaiian
• Sno Problems
• Kissed by Fire BBQ & Pizza
• Churros y Chocolate Inc.
• La Humita on Wheels
• Culinary Gangster
• Kindred Coffee Roasters
• Chicago Lunchbox
• Jorge's Paleteria
• Popcorn Time
• Dave's Atomic Hot Sauce
Performing bands will include Roots Rock Society, Off the Charts, and White Saddle Band. Organizers recommend attendees bring blankets and/or chairs to enjoy the music as they enjoy the food.
For more information, visit the West Chicago Food Festival Facebook page, or contact Special Event Coordinator Nicolette Stefan at nstefan@westchicago.org.