A free program, Raising and Releasing Monarch Butterflies offered at Sonny Acres Farm, 29W310 North Avenue in West Chicago, caught the attention of Mayor Ruben Pineda.
As one of more than 600 mayors and heads of local and tribal governments across North America who have committed to signing the National Wildlife Federation's Mayors' Monarch Pledge™, Mayor Pineda attended the session to learn more about what members of his community were doing to help the cause.
Leading the educational session on July 15 & 22, 2021 was West Chicago resident, author, and entrepreneur, Christine Tierney. An avid monarch butterfly and milkweed enthusiast, Tierney takes every opportunity to educate others about preservation and cultivation of pollinator habits.
Her passion for monarchs developed twenty years ago as a stay at home mom of three boys, when she received a bouquet of milkweed intentionally containing hungry monarch caterpillars from a West Chicago neighbor and friend. The gift launched a desire to learn more about the monarch lifecycle, and to teach her children the joy of raising monarch butterflies.
The family began taking long walks in search of milkweed plants to feed their tiny caterpillars. This treasured summer tradition became the subject of her children's book, Flutterby My Butterfly, which tells the story of discovery, and the wonder of nature. According to the book's description, it "encourages readers to slow down, be present with one another and enjoy the quiet moments". Tierney has also begun milkweedonline.com, a website that offers a small assortment of related products for sale.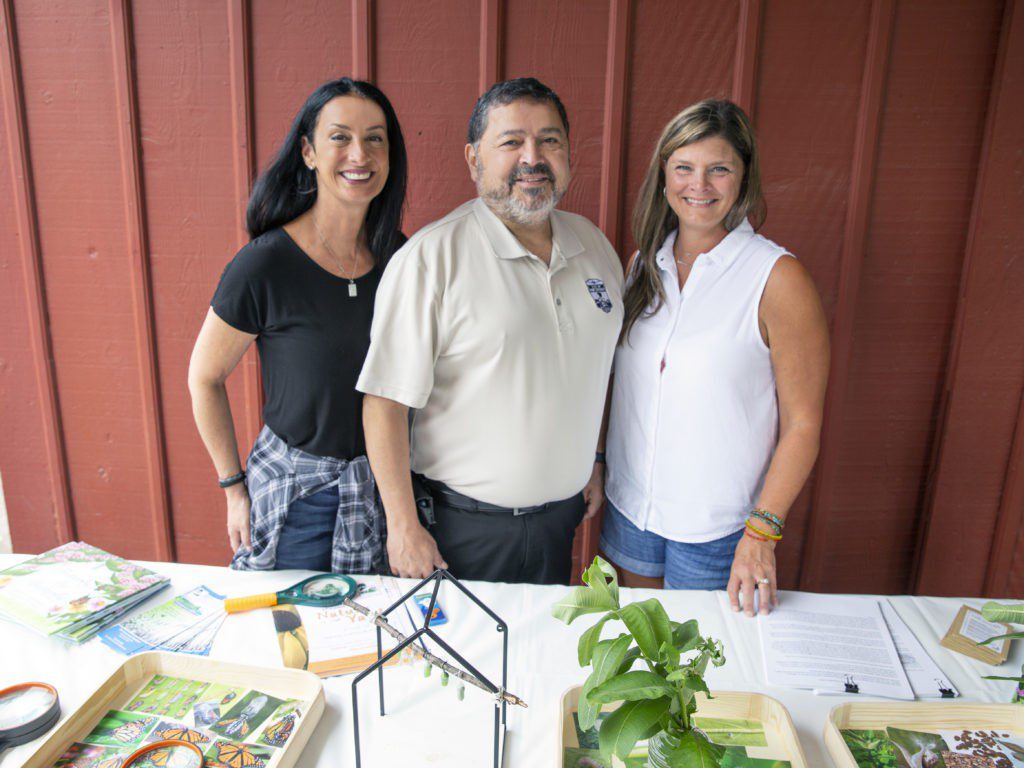 "So many of our residents have become 'monarch champions'", said Mayor Ruben Pineda. "It's wonderful to see the enthusiasm they have for this beautiful, at risk pollinator. We are pleased that Jeannine Fontana of Sonny Acres Farms is also building awareness for this important initiative by hosting these presentations. We are all doing what we can to conserve the monarch butterfly population."
West Chicago's efforts to bring awareness and appreciation for pollinators through art, education, and its many certified monarch gardens has contributed to the City winning an award for Best Pollinator Program from the national organization America in Bloom in 2019.
The final session of Raising and Releasing Monarch Butterflies is scheduled for August 5th  from 11:00 a.m. - 1:00 p.m., and the family-friendly venue is the perfect setting. Sonny Acres Farm is a destination for families that offers rides, a self-feed zoo, pony rides, a greenhouse, weekly summer concerts, and a farm fresh store loaded with garden art, gifts, delicious foods and gourmet finds including fresh donuts, signature seasonings, sauces, jams and jellies.
For more information, visit https://sonnyacres.com/.
*All photos courtesy of Sonny Acres Farms.