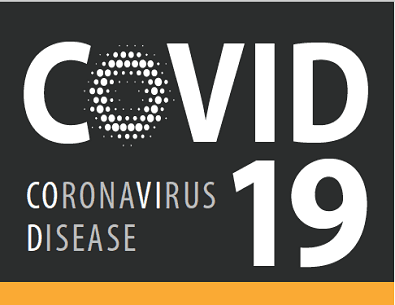 Trick or Treat Signs Courtesy of the West Chicago Police Department:
Face Covering Required for Candy – .pdf 168kb
Daremos Dulces, Se Require Cubridor De Cara – .pdf 224kb
No Trick or Treating Here – 22kb
No Trick or Treat Acquí – .pdf 22kb

The CDC has issued COVID-19 related guidance regarding Halloween trick-or-treating. Click here to read through the public health recommendations. Since Halloween is not a City-sponsored event, please use your best judgement regarding whether or not to have your children go trick-or-treating door-to-door, which the CDC puts in the 'Higher Risk' category. In addition, please follow mask, distancing, and hand sanitizing guidelines. If you do not feel comfortable handing out candy this year, simply turn off your porch lights.
The City of West Chicago recommends the following COVID-19 Trick or Treating Guidelines:
Be respectful of your neighbors' choice on whether to trick-or-treat this year.
Children may trick-or-treat on Saturday, October 31, 2020, between the hours of 3:00 – 7:00 p.m.
Refrain from participating in trick-or-treating if you are feeling unwell, if someone in your house is unwell, if you are awaiting COVID-19 test results, if you have recently returned from travel to a hotspot state, or if you know that you have been exposed to COVID-19.
Turning on your porch lamps or outdoor lights to show that your home is participating in trick-or-treating. Trick-or-treat participants shall not ring the doorbell of those who choose not to participate.
Consider using a motion-activated noisemaker to notify you when trick-or-treaters are at the door, such as a motion activated Halloween decoration, rather than having trick-or-treaters ring the doorbell, which may become a high touch-point.
All participants should wear face coverings over the age of two, including individuals passing out treats.
Avoid close contact with others by leaving candy on your porch.
If you would prefer to answer the door to greet children individually, pass out candy instead of inviting children to take a treat from a communal bowl. Ask children to tell you their choice of a treat, rather than taking it themselves.
Individuals should use hand sanitizer regularly throughout the trick-or- treat hours.
Do not trick-or-treat in groups with others; trick-or-treat as a household.
Maintain a safe distance from other trick-or-treating households, and do not approach a house until the previous group has left.
Consider distributing treats other than candy, which parents can then sanitize before giving to kids: stickers in cellophane packaging, pencils, mini pumpkins, erasers, etc.
Please refrain from distributing coins, cash, homemade treats, or fresh fruits.
Guías de COVID-19 del CDC para Halloween
El CDC ha entregado un guía relacionado a COVID-19 sobre pedir dulces en Halloween. Haga un clic aquí para leer las recomendaciones de la salud pública. Ya que Halloween no es un evento patrocinado por la Ciudad, por favor use su mejor juicio relacionado a si deja o no a sus hijos ir a pedir dulces a las casas, lo cual el CDC pone esto en la categoría de 'Alto Riesgo'. En adición, por favor siga las guías de usar una mascarilla, distanciamiento, y usar desinfectante para manos. Si usted no se siente cómodo dar dulces este año, simplemente apague las luces de su porche.
La Ciudad de West Chicago recomienda las siguientes guías de COVID-19 de pedir dulces:
Sea respetuoso de la decisión de sus vecinos sobre pedir dulces este año.
Los niños pueden pedir dulces el sábado, 31 de octubre de 2020, entre las horas de 3:00 – 7:00 p.m.
Evite participar en pedir dulces si no se siente bien, si alguien en su casa no se siente bien, si usted está esperando resultados de la prueba de COVID-19, si usted ha regresado de viaje de un estado alto en infectados, o si usted sabe que ha sido expuesto a COVID-19.
Encienda su lámpara de porche o luces exteriores para demostrar que su casa está participando en dar dulces. Los participantes pidiendo dulces no deben tocar el timbre de aquellos quienes no desean participar.
Considere usar un generador de ruido activado por movimiento para notificarlo cuando lleguen a pedir dulces a su puerta, tales como una decoración de Halloween activada por movimiento, en vez de dejar aquellos pidiendo dulces tocar su timbre, lo cual puede ser un punto de contacto alto.
Todos los participantes deben usar cubiertas faciales con edad mayor de 2 años, incluyendo individuos dando los dulces.
Evite contacto con otros al dejar dulces en su porche.
Si usted prefiere abrir la puerta para recibir a niños individualmente, dé los dulces en vez de invitar a los niños tomarlos de un recipiente comunal. Pídale a los niños que le digan cuales dulces prefieren, en vez de que ellos los tomen.
Individuos deben usar desinfectante para manos regularmente durante todas las horas de pedir dulces.
No pida dulces en grupos con otros; pida dulces en familia.
Mantenga una distancia segura de otras familias pidiendo dulces, y no se acerque a la casa hasta que el grupo previo se haya ido.
Considere distribuir otras golosinas aparte de dulces, lo cual los padres pueden desinfectar antes de dárselos a los niños: calcomanías empaquetadas, lápices, calabazas pequeñas, goma de borrar, etc.
Por favor evite distribuir monedas, dinero en efectivo, golosinas caseras, o fruta fresca.