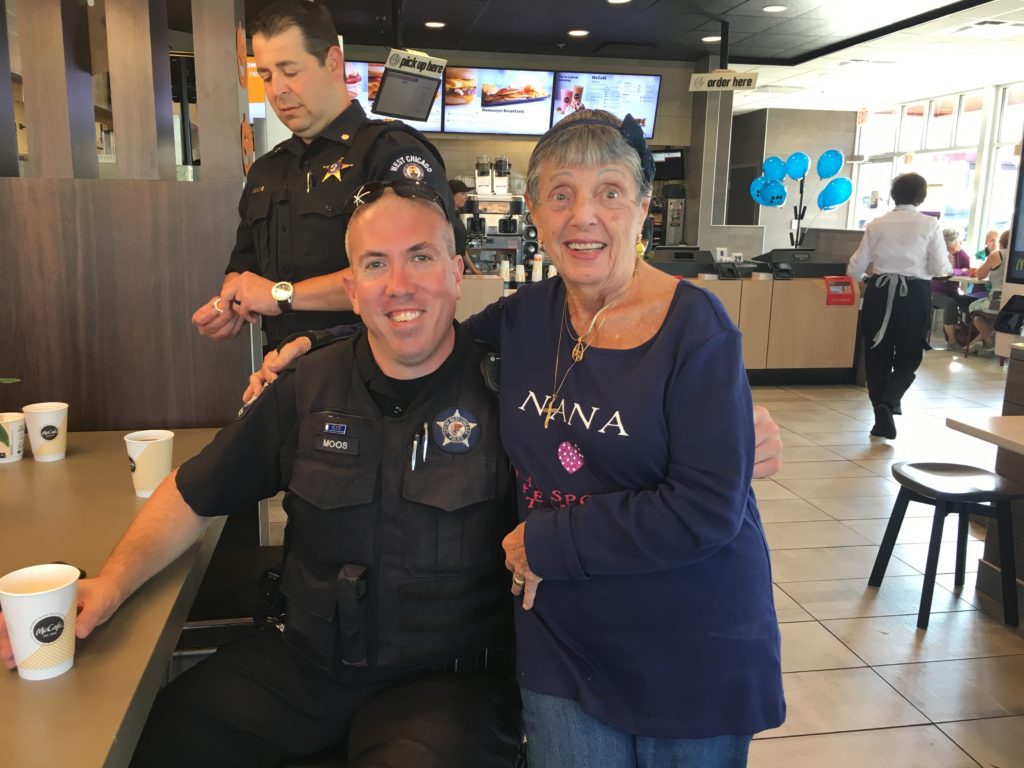 There was lots of coffee and conversation at yesterday's Coffee with a Cop event in West Chicago at McDonalds on Neltnor Avenue in West Chicago.
The national movement to help break down the barriers, or in West Chicago's case, strengthen the connections that have already formed between residents and officers, is spreading like wildfire throughout the country since the first cup was poured in 2000. Perhaps part of its success is the fact that the informal morning gathering has no agenda or presentation. It is simply an opportunity to converse about topics of interest to attendees.
According to Chief Michael Uplegger, those attending the coffee klatch just enjoyed talking about whatever they wanted. "There were no real concerns brought forward, the customers just liked sitting and talking with us."
Deemed a success, the West Chicago Police Department will continue to participate in the Coffee with a Cop event, whether it is part of the national event which is scheduled annually on the first Wednesday of October, or one that will be coordinated locally.