As weather and road conditions change with the season, following fall driving safety tips will help keep you safe as you enjoy the cool, crisp air and the beautiful colors of the autumn leaves.
The Dangers of Leaves on the Roads
When leaves accumulate on the roadway and become wet, they can get extremely slippery, making the driving conditions similar to driving on ice. If the temperature drops below freezing, the wet leaves will freeze and turn into dangerous icy leaves on the roadway. Besides reducing the car's traction, causing skidding and the possibility of losing control of the vehicle, leaves often cover the painted road markings, making it difficult to know the locations of the lanes.
Slow down if you are driving on a road covered with leaves, especially when driving around turns.
Allow yourself plenty of room to stop in an emergency. Keep a greater distance between you and the car in front of you.
Leaves make it difficult to see potholes and bumps in the road.
A pile of leaves raked to the side of the road is an inviting place to a child. Children enjoy jumping into the leaf piles or burrowing down into them and hiding. Never drive through a leaf pile. Use caution going around turns and where children are playing.
Keep your windshield leaf-free to avoid wet leaves getting stuck under the windshield wiper blades.
To avoid the possibility of a fire hazard from the exhaust system or catalytic converter, never park your vehicle over a pile of leaves.
Changing Weather Conditions
Autumn can be a damp, wet season. There are many rainy or foggy days and nights. As the temperatures drop, frost often coats the ground at night.
When driving in fog, set your headlight to low beam. This setting aims the beam of light down toward the roadway.
As temperatures drop in the fall, frost often forms on the roadway, causing hazardous driving conditions. Drive slowly and break gently at overpasses and bridges as these areas frost over more quickly than other roadway surfaces.
Be aware of areas where black ice forms on the roadway.
Adjust for Fewer Hours of Daylight
There are fewer hours of daylight in the fall.  It is common for children to play outside or ride their bicycles in the earlier darkness. People are walking their dogs, jogging or taking late afternoon or evening walks.
In the fading light of dusk, it is more difficult to see the children and pedestrians.
Watch for children at bus stops in the morning and as they return home in the afternoon.
Halloween is a fun fall holiday. Take special care where children are out trick-or-treating. They may be wearing masks or costumes that limit their visibility.
Always drive defensively.
Vehicle Maintenance
Keep your headlights cleaned and in proper working order, making sure they are aligned.
Replace your windshield wiper blades if they show any signs of wear.
Keep an emergency car safety kit in your vehicle.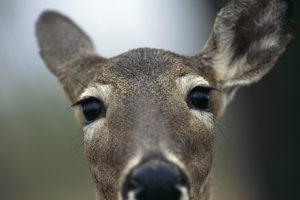 Additional Fall Safety Driving Tips
In West Chicago, there are more deer than most people realize. They are more apt to run into the roadway, especially at dawn and dusk, since the fall is an active breeding time. If you see a deer cross the roadway, proceed very slowly as they often travel in groups.
Naturally safe driving practices are essential all through the year. However, being aware of these unique autumn driving hazards and following the fall driving safety tips will make you a safer driver.