Dear Fellow Community Members,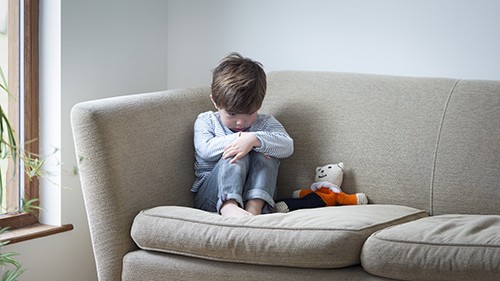 I have been giving a lot of thought to the children of our community, and to ways to help them cope during the COVID-19 pandemic. Disruptions to daily schedules that provide the structure they need to thrive, the stress that parents and other family members are experiencing, and the sense of loss and isolation caused by the lack of social interaction add up to a heavy burden for our community's children and teens.
I want to call your attention to a tremendous resource provided by the Centers for Disease Control (CDC) to support the social, emotional, and mental health of our community's children and young people during these unprecedented times.
These Resource Kits are broken into age categories: Early Childhood (0-5y), Childhood (6-12y), Adolescence (13-17y), and Young Adulthood (18-24y). They identify the challenges within each age group, which in itself is helpful, and outline what parents/caregivers can do to provide stability and support.
This information is on the CDC website, as well as crisis resources when overwhelming fear, anxiety or physical danger in the home becomes an issue.
On a local level, our community partners have worked hard (and creatively) to find ways to counter COVID-19 fatigue and engage our young residents. A sample of the innovative programming options follow:
West Chicago Public Library presents Pajama Story-time on Zoom, Home for the Holidays Teen Crafts and Cooking Demonstrations, and so much more.
West Chicago Park District offers Miss Tori's Tree Top Learning, live Virtual Dance Classes, and coming soon, a live Virtual Dance Party where dancers will be able to interact with other dancers and dance teachers.
Healthy West Chicago provides family fun through online Healthy Cooking and Baking classes.
West Chicago Community High School's Student Council hosts a free Holiday Lights Drive-thru where kids bring letters to Santa for delivery to the North Pole and a professional DJ and light team manage music and lights.
West Chicago Community School District 33 has an online art gallery from students at Wegner School.
The City sponsored a Virtual Scavenger Hunt, Holiday House Decorating Contest (with the Park District) and a Frosty 5K to keep the fun going in the absence of the annual Frosty Fest.
I want to remind all parents of young children to take advantage of these programs and others. Check the individual partner websites frequently for updates and new offerings.
We will all continue to find ways that help to keep our youth happy and healthy.
Ruben Pineda
Mayor
____________________________________________________________________________________________________________________________________________________
Estimados Compañeros Miembros de la Comunidad,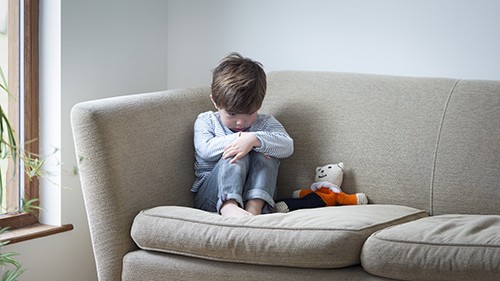 He pensado mucho en los niños de nuestra comunidad, y las maneras para ayudarlos a lidiar durante la pandemia de COVID-19. Las interrupciones a horarios diarios que proveen la estructura que necesitan para desarrollarse, el estrés que los padres y otros miembros familiares están experimentando, y el sentido de pérdida y aislamiento causado por la falta de interacción social suma una carga pesada para los niños y jóvenes de la comunidad.
Quiero llamar su atención a un recurso tremendo provisto por los Centros de Control de Enfermedades (CDC, por sus siglas en inglés) para apoyo social, emocional, y salud mental de nuestros niños y jóvenes de la comunidad durante estos tiempos sin precedentes.
Estos Kits de Recursos están separados por categorías de edad: Infancia Temprana (0-5 años), Infancia (6-12 años), Adolescencia (13-17 años), y Adultez Joven (18-24 años). Los Kits de Recursos identifican los desafíos dentro de cada grupo de edad, lo cual en sí mismo es útil, y resume lo que padres/cuidadores pueden hacer para proveer estabilidad y apoyo.
Esta información está en el sitio web del CDC, igual que recursos de crisis cuando el miedo abrumador, ansiedad o peligro físico en el hogar se convierte en un problema.
En un nivel local, nuestros socios de la comunidad han trabajado duro (y creativamente) para encontrar maneras para contrarrestar fatiga de COVID-19 e involucrar a nuestros residentes jóvenes. Un ejemplo de las opciones de programación innovadora sigue:
La Biblioteca Pública de West Chicago presenta Tiempo de Cuentos en Pijama en Zoom, En Casa para las Fiestas Artesanías para Adolescentes y Demostraciones de Cocinar, y mucho más.
El Distrito de Parques de West Chicago ofrece Aprendizaje en la Copa del Árbol de Srita. Tori, Clases Virtuales de Baile, y muy pronto, una Fiesta de Baile Virtual donde los bailarines podrán interactuar con otros bailarines y maestros de baile.
Healthy West Chicago provee diversión familiar por medio de clases de Cocinar y Hornear Saludable.
El Consejo Estudiantil de West Chicago Community High School sostendrá un drive-thru de Luces Navideñas donde los niños pueden traer cartas a Santa para la entrega al Polo Norte y un DJ profesional y equipo de luces maneja la música y luces.
West Chicago Community School District 33 tiene una galería de arte en línea de estudiantes en la Escuela Wegner.
La Ciudad sostuvo un Juego de Búsqueda Virtual, Competencia de Decoración Navideña de Casa (con el Distrito de Parques) y un 5K de Frosty para mantener la diversión en la ausencia del Frosty Fest anual.
Le quiero recordar a todos los padres de niños jóvenes de tomar ventaja de estos programas y otros.
Todos nosotros continuaremos a encontrar maneras que ayudan a mantener nuestra juventud contenta y saludable.
Ruben Pineda
Alcalde