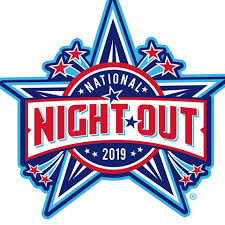 Tuesday, August 6, 2019
6:00 – 8:00 p.m.
West Chicago Police Station
325 Spencer Street
West Chicago's annual National Night Out is scheduled on Tuesday, August 6, 2019 from 6:00 to 8:00 p.m. at the West Chicago Police Station, 325 Spencer Street.
National Night Out is designed to heighten crime and drug prevention awareness, generate support and participation in local anti-crime efforts and to strengthen neighborhood spirit and police-community relations. More than 15,000 communities participate.
It is an annual community-building campaign that promotes police-community partnerships and neighborhood camaraderie to make our neighborhoods safer, more caring places to live.
National Night Out enhances the relationship between neighbors and law enforcement while bringing back a true sense of community. Furthermore, it provides a great opportunity to bring police and neighbors together under positive circumstances.

Enjoy a family-friendly evening at the Police Station parking lot.