A Proclamation commemorating the historic visit of Union Pacific's Big Boy No. 4014 Great Race Across the Midwest was read at the City Council meeting on Monday, September 16, 2019. Also included in the presentation was a Proclamation for National Rail Safety Week.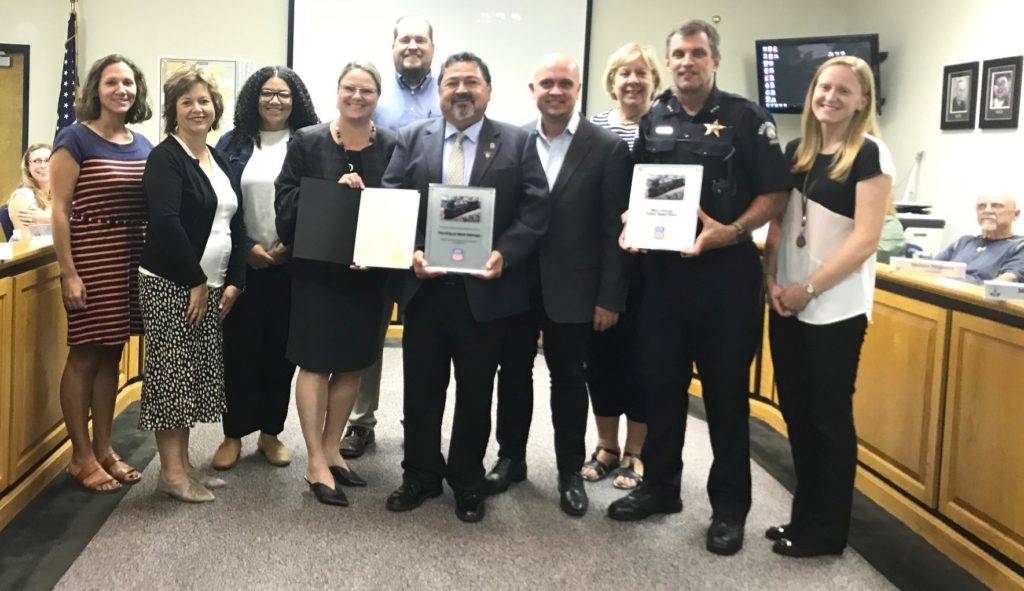 Representatives of the Union Pacific Railroad were on-hand to receive thanks and praise from City officials for a memorable visit.
Additionally, Liisa Stark, Union Pacific's Vice President of Public Affairs for the Northern Region, presented recognition plaques to Mayor Ruben Pineda and Chief Michael Uplegger for the outstanding support the City provided throughout the Big Boy's three-day visit.
According to Stark, attendance exceeded a previously released number of 45,000 attendees and actually was closer to 65,000 attendees based on the number of people entering the Larry S. Provo Union Pacific Training Center to view the Big Boy and the Experience the Union Pacific Rail Car, July 27 – 29, 2019.