A celebration recognizing the funding support of CN EcoConnexions From the Ground Up and America in Bloom to the City of West Chicago for its 2019 Parkway Tree Planting Program, will take place on Main Street at the opening ceremony of Blooming Fest, led by Mayor Ruben Pineda, on Saturday, May 18, 2019 at 9:00 a.m. The grant awards a community up to $25,000 in matching funds to support projects that enhance landscapes and increase environmental stewardship in communities neighboring CN rail lines.
Bill Hahn of America in Bloom and Larry Lloyd of CN will address the community and be on-hand throughout the day at the City's booth and/or the Environmental Commission's booth, to share information about their programs and the importance of elevating the quality of life in cities, villages, and townships through landscape efforts.
Mayor Pineda is anxious to welcome them to the multi-faceted event, which includes plant sales, expert garden advice, garden crafts, and local horticultural resources. "Blooming Fest is the perfect venue in which to recognize the generosity of these two fine organizations to our community, and to bring their message of the importance of collaborative community greening to the public," said Mayor Pineda.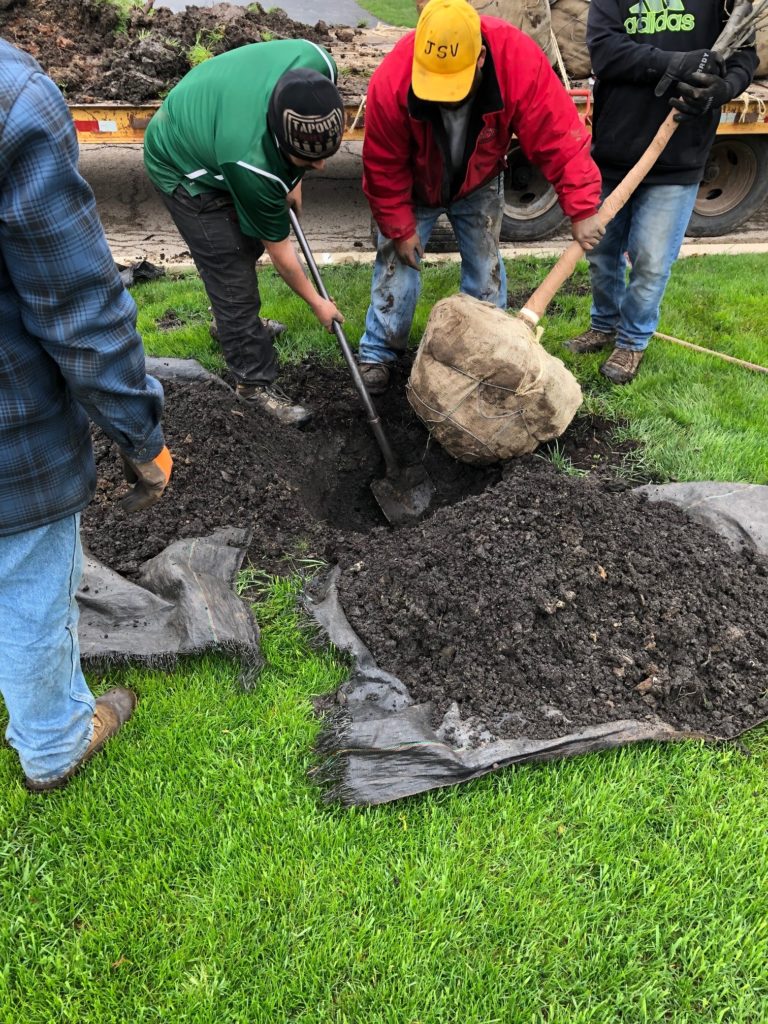 The 2019 Parkway Tree Planting Program, which adds beauty and value to neighborhoods throughout the City, got underway last week after a delay caused by inclement weather. The annual Program supports long-term community greening through the replacement of trees lost through storms or disease, and the addition of trees on parkways at the request of residents, where appropriate. Approximately 200 new trees will be planted this year in many varieties including English Oak, Red Oak, Pin Oak, Hackberry, Tulip, Skyline Honey Locust, Frontier Elm, Stately Manor Kentucky Coffee, Shantung Maple, and Ivory Silk Lilac.
For more information about Blooming Fest, the EcoConnexions From the Ground Up Program, or America in Bloom, visit www.westchicago.org under About West Chicago/America in Bloom.