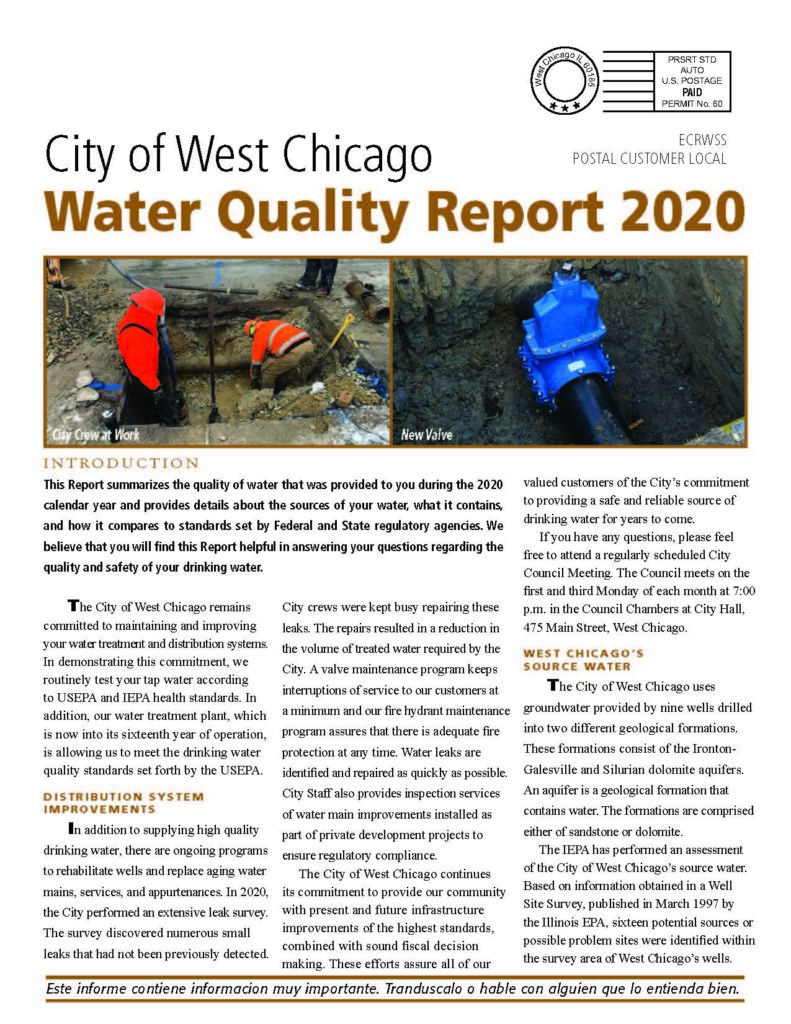 2020 Water Quality Report – .pdf 768kb
The City of West Chicago has released the 2020 Water Quality Report which summarizes the quality of water that was provided to its customers during the 2020 calendar year. The report provides details about the sources of water, what it contains, and how it compares to standards set by Federal and State regulatory agencies.
The City believes residents and businesses will find this Report helpful in answering questions regarding the quality and safety of its drinking water.