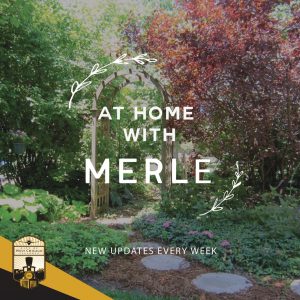 Wow, it is difficult to believe it is November. The temperatures seem to prove it is. The true colors of autumn are starting to emerge and the leaves will fall. The most celebrated holidays of the month are Veterans Day, Thursday, November 11, and Thanksgiving, Thursday, November 25, 2021. However, there are many observance days for each day of the month. I am going to celebrate two: I Love to Write Day Monday, November 15, and Homemade Bread Day, November 17. Some of the other special observance days are National Men Make Dinner Day, International Merlot Day, Sadie Hawkins Day and Celebrate Your Unique Talent Day. To check out the full list, visit https://www.thespruce.com/special-days-and-observances-in-november-1448892/.
AROUND AND ABOUT
District 94 Community High School District 94 holds its first virtual fundraiser, a silent auction. Now through Wednesday, November 10, 2021, persons can place bids at www.virtualauction.bid/CHSEF. Individuals not wanting to bid can make a monetary donation on the website. The CHS Education Foundation helps to enrich the educational experience of West Chicago Community High School students by providing grant funding to purchase goods and services that make a difference for the students every day.
Kramer Tree Specialists once again are decorating the Community Christmas tree by the Fox Community Center, 306 Main Street. The City of West Chicago has 20-inch wooden snowflake ornaments that need to be decorated, which are available for pick up from 9:00 a.m. to 4:30 p.m. Monday through Friday at City Hall, 475 Main Street. Ornaments are due back by Tuesday, November 23, 2021. To reserve an ornament email specialevents@westchicago.org. (www.merleburl.com)
"Fused for Glass—A Touch of Glass" is the exhibit for the month of November at Galley 200, 103 West Washington Street. Five artists present the dynamic medium of fused glass. The artists are Gallery members Sue Tripp and Rita Skarha, and guest artists Valerie Baxter, Maria and Rob Baechle. The artists work together in the Skarha's studio, where they learn new techniques and try new processes. The five fused glass artists have collaborated to make a glass piece to be raffled off. Guests receive a raffle ticket for every $25 spent on glass art. At the end of the show, a lucky winner is selected.
The Artist's Reception is from 6:00 to 9:00 p.m. Friday, November 5, 2021. During the reception, equipment and photos are on display to show guests the processes they used to create some of the fused glass art. Native American style flute music by Russ Tripp provides a calming background for the reception. Due to mask requirements, the flute music has been recorded, and the ensemble is not be playing live, plus refreshments are not served. Masks are required.(www.merleburl.com)
We Go Drama of West Chicago Community High School presents the comedy play, "Clue: On Stage," at 7:00 p.m. Friday and Saturday, November 5 and 6, 2021, in the auditorium, 326 Joliet Street. The play is adapted from the 1984 Paramount Pictures film written by Jonathan Lynn and the board game from Parkers Brothers, Inc, Ticket pros is $8, $5 for students. Masks are required.
On a dark and stormy night, guests arrive at an unusual dinner party at Buddy Manor. The host, Mr. Boddy, is dead and each of the guests have an alibi. The iconic oddballs are knowns as Miss Scarlet, Professor Plum, Mrs. White, Mr. Green, Mrs. Peacock, and Colonel Mustard, who try to figure out what room and what weapon. The big question is whodunit?
The company of actors and crew are Reese Brandt, Philip Calabrese, Hailey Gutierrez, Margaret "Maggie" Hancock, Sarah Larimer, Logan Reed, Alysa Solomon, Kathryn Wenberg, William Wenberg, Mariana Acosta, Sebastian Alarcon and Alyssa Amabile.
Others are Michael Angeles, Kenya Bahena, Danny Boyce, Alex Bradley, Pamela Cruz, Ava Fini, Christina Guo, Enaya Kazmi, Nirali Kadakia, Kayliana Koeuna, Vincent Lamantia and Daniela Luna. Also involved are Alizee Marquez, Grace Miller, Karidja Monjoro, Trent Noland, Ryley Salazar, Katherine Vander Plaats, Adamary Vega, Olivia Wesling, Sadie Whetstone, Sasha Baumgartner, Ryan Blackburn, Hannah Brown, Mikail "Kai" Herrera, Elizabeth Hurley, Leah "Avery" Moffatt, Elizabeth Ryan, and Jazmin Wilkins.
Mark Begovich is the director. Technical Direction is by Christopher Jensen; Costumes are by Clare McKelleston; and Hair and Make-up by Jaime Elsa. (www.merleburl.com)
The City's annual Senior Citizen Raking event is from 8:00 a.m. to noon, Saturday, November 6, 2021. Individuals, businesses and organizations are needed as volunteers for the raking of the yards. Participants supply rakes and work gloves. Lunch is served at the Fox Community Center afterwards. To volunteer call Police Officer Robyn Nielsen at (630) 293-2222 or email RNielsen@westchicago.org.
SCARCE, West Chicago Environmental Commission and United Methodist Church of West Chicago co-host a pumpkin composting drop off from 9:00 a.m. to noon p.m. Saturday, November 6, 2021, at the church, 643 East Washington Street. The dumpster is located in the northeast corner of the parking lot. Last year, the collection of pumpkins weighed 4.9 pounds.The pumpkins then are delivered to Willow Ranch Composting Facility in Romeoville. Composting pumpkins keeps waste out of the landfills, reduces greenhouse gas emissions and creates a natural fertilizer. (www.merleburl.com)
Wayne Township Food Pantry, 27W031 North Avenue hosts a Toy and Gift Drive to help families in need in the community from 9:00 to 11:00 a.m. Saturday, November 6, 2021. This is a drive-thru event. Volunteers take the donations by the food pantry door in the rear parking lot. Persons can donate a new toy that is age appropriate from 0 to 17, a gift for senior citizens or a gift card to stores such as Walmart, Target, Jewel, Walgreens and McDonald's. (www.merleburl.com)
State Senator Karina Villa hosts a Workforce Fair from 2:00 to 5:00 p.m. Saturday, November 6, 2021, at West Chicago Community High School, 326 joliet Street.There will be more than 25 trade-based employers. Also five $100 gift cards are to be raffled, plus free giveaways. For further information, call (630) 326-9319 or email info@senatorvilla.com.
West Chicago resident and Gallery 200 member Sharon Malec has two pieces of artwork in the Fiber Arts Divas' exhibit, "Elements or Innovation," at the Naperville Art League Gallery, 508 North Center Street. Her entries are "Autumn Splendor" and "Mouse Trap." The "Autumn Splendor" creation is done with her own hand-spun yarn, free-form crocheted onto two sticks, hand beaded with felted leaves. The exhibit ends Saturday, November 6, 2021. (www.merleburl.com)
It is time to fall behind. Daylight Savings Time ends at 2:00 a.m. Sunday, November 7, 2021. Remember to set clocks back an hour.
League of Women Voters of Wheaton in partnership with the Wheaton Public Library holds its virtual Living Room Conversations program at 7:00 p.m. Monday, November 8, 2021, via Zoom. The theme is "Political Dysfunction" Discussion focuses on promoting conversation through openness to others with opposing views. To register visit my.lwv.org/illinois/wheaton/calendar.
League of Women Voters of Wheaton includes West Chicago, Warrenville, Winfield, Wheaton and Carol Stream. The League of Women Voters is a non-partisan organization that does not support or oppose any political party or candidate, but whose purpose is to promote political responsibility through informed and active participation of citizens in government.
For the observance of Veterans Day, the banners of veterans displayed on the Main Street lampposts in the historic downtown district. The double-sided banners feature a picture of the veteran and lists branch of military, rank and years of service. The City of West Chicago launched the program. West Chicago business Signarama created the banners. This program was initiated through West Chicago resident Judy Knack. While on a trip she visited a town that had a patriotic display of street banners featuring the pictures of veterans who served in the military. As a side note, there will be no Community Veterans Day service.
The West Chicago Library Gettin' Crafty program, "Thanksgiving Place Cards," is Thursday, November 11, 2021, in the main meeting room, 118 West Washington Street. Due to limited space there are 2 classes. One is at 6:00 p.m. and the second one is at 7:00 p.m. Masks are required. To register, visit https://wcpld.info. Participants learn some creative lettering techniques and decorative personalized name tags for their table setting. (www.merleburl.com)
Trinity Lutheran Church , 328 George Street, holds its annual Christmas Sale and Luncheon from 10:00 a.m. to 2:00 p.m. Saturday, November 13, 2021; NOTE correction of date The sale included Christmas items, handmade crafts, bake sale and used treasures. The luncheon is from 11:00 a.m. to 2:00 p.m. On the menus is Sloppy Joes, salads, chips, dessert and beverage. The price is $7 per person, $3 for children age 10 and under. (www.merleburl.com)
Friends of the West Chicago Parks Foundation is having a Food Drive for Neighborhood Food Pantry Saturday and Sunday, November 13 and 14, 2021, at the ARC Center, 201 West Washington Street. Persons can drop off their donations from 10:00 a.m. to 2:00 p.m. at the front lobby. In addition to food, non-food items such as diapers, baby wipes, toilet paper, paper towels, personal hygiene items, dish soap and tissue also are needed. People who donate are entered into a raffle. Prizes include gift certificates to local restaurants, Turtle Splash passes and monthly gym memberships. For every pound of food donated, the Foundation will donate $1 up to $500 to the food pantry. (www.merleburl.com)
BYO Creativity is from 10:30 a.m. to 1:30 p.m. November 13, 2021, at Gallery 200, 103 West Washington Street. This is a time for persons to "bring your own" creativity and work on artistic/craft projects and, at the same time, meet and visit with people in the community. Craft project include painting, drawing, yarn crafts, scrap booking or adult coloring. The tables allow ample space for persons to work which  on projects. Registration is not required, just drop in at the Gallery. At this time, masks are required. For information, visit https://www.facebook.com/groups/byocwc/about.
Healthy West Chicago hosts a free virtual family cooking class, "Apple Pear Crisp" at 6:00 p.m. Wednesday, November 17, 2021, via Zoom. Chef Maria gives tips on eating healthy, saving time in the kitchen and involving children in food preparation, plus demonstrates how to make the featured recipe. Recipe ingredients are provided to the first 25 registered participants. The day to pick up supplies at the West Chicago Public Library will be communicated to those who registered first. To register visit healthywestchicago.org/newevents or https://bit.ly/3dTHq9y. For further information email Carly Smitherman at: director@healthywestchicago.org or call 630-230-6370. (www.merleburl.com)
The West Chicago Park District has a Sip and Paint event at 6:30 p.m. Wednesday, November 17, 2021, at the ARC, 201 West National Street. Abby Adams of Make YOU Brush is the instructor. Participants over the age of 21 can bring their own favorite adult beverage of wine or beer to sip while painting. The registration includes step by step instructions and necessary supplies for Seasonal Fun Art on 2 foot by 5 1/2 inch wood boards. Stencils are provided, no experience is necessary. The charge is $35. To register, visit we-goparks.org/adult-programs. (www.merleburl.com)
West Chicago City Museum presents the Historiography program, a non-fiction book reading group, at 1:00 p.m. Thursday, November 18, 2021, at the Museum, 132 Main Street. The book is "Courageous Women of the Vietnam War" by Kathryn J. Atwood. To get a copy of the book or for further information, visit Friends of West Chicago City Museum website, wegohistory.com or call (630) 231-3376. It is not necessary to read the book to attend.
The book is the untold stories of bravery exhibited by servicewomen and others involved in the Vietnam War. Each woman's story unfolds in a suspenseful, engaging way, incorporating plentiful original source materials, quotes, and photographs. Atwood is the author of three young adult collective biographies of women and war as well as the editor of Code Name Pauline, the memoirs of WWII SOE agent Pearl Witherington.
Healthy West Chicago and City of West Chicago hold the annual Frosty Fest 5K Run/Walk, in person and virtual, at 8:30 a.m. Saturday, December 4, 2021. The in person event starts at Turner Court and goes through the streets of historic West Chicago. Age groups are 10 and under, 11 to 14, 15 to 19, 20 to 29, 30 to 39, 40 to 49, 50 to 59, 60 to 69 and 70 and over. The top three overall male and female participants receive awards, plus the top three males and females in each age category receive awards. The fee is $25 for residents, $30 for non-residents; $5 for student residents and $10 for students. There is a processing fee for online registration. Race day registration is $30 for all runners and must be made payable by check to City of West Chicago. Race participants receive shirts and a swag bag filled with goodies. Persons must register by Monday, November 15, to guarantee shirt size. To register for in person and virtual, visit https://raceroster.com/events/2021/52620/frosty-5k-walkrun. (www.merleburl.com)
The Auxiliary of Veterans of Foreign Wars Post 6791 host Bingo on Sundays at the post, 431 North Neltnor Boulevard. Doors open at noon, games start at 1:30 p.m.
Support our local businesses.
A COVID-19 vaccination clinic is open from 2:30 to 6:00 p.m. Tuesdays at St. Andrew Lutheran Church, 155 North Prince Crossing Road. The clinic is for persons age 18 and older. To make an appointment, call the church office at (630) 231-3787 or email office@standrewlutheran.net.
A COVID-19 testing site is open from 8:30 a.m. to 12:30 p.m. Tuesdays and Thursdays in a VNA Health Care Mobile at St. Andrew Lutheran Church, 155 North Prince Crossing Road. There is no charge. Appointments are required and may be made at (630) 892-4355 or (847) 717-6455
The DuPage County Health Department developed a dashboard to provide information on the total number of people, in DuPage County, who have tested positive for COVID-19. In addition, the dashboard includes a map which shows the distribution of reported cases by municipality and is updated at 4:00 p.m. daily. DuPage County's "COVID-19 Dashboard" is a one-stop-shop for all the information it offers including a town-by-town breakdown of cases. As of Monday, November 1, 2021, there were 5,5457 cases and 56 deaths; this is the number from the beginning of track recording.
To keep residents aware of community COVID-19 updates, the City has posted West Chicago's COVID-19 COMMUNICATIONS CENTER on its website, www.westchicago.org. It is located on the upper left-hand side in red. Clicking on this, residents can see the latest information.
Sincere sympathy is extended to the family of Doris M. (Buhr) Kaelin, who at the age of 84 passed away Sunday, October 24, 2021.
Deepest sympathy is expressed to the family of Edward W. Walen, who at the age of 79 passed away Monday, October 25, 2021.
Sincere sympathy is extended to the family of Roman "Ray" Vanagunas who at the age of 87 passed away Monday, October 25, 2921.
Deepest sympathy is expressed to the family of Elaine Deiter Stark, who at the age of 95 passed away Monday, October 25, 2021.
Sincere sympathy is extended to the family of Jack Fleming, who passed away Tuesday, October 25, 2021.
Deepest sympathy to the family of Tyler Storms, who at the age of 21 recently passed away.
Deepest sympathy to the family of Ginger Dahl Farley, who passed away Saturday, October 31, 2021.
At the special and regular meetings Tuesday, October 19, 2021, Community High School District 94 Board of Education approved a contract with DLA Architects, LTD in Itasca to conduct a facilities assessment in an amount not to exceed $8,000. Board member Gary Saake explained, "Last conducted in 2008-09, the district engaged an architectural firm to review all district facilities to identify the physical condition of structural and mechanical systems in order for the district to to set aside the proper level of capital reserves to properly maintain the facilities over the next 10 plus years. Additionally, the District is required to conduct a Life Safety Assessment every 10 years to review the facilities against current building codes, and address any deficiencies. While the recent renovations have addressed the great majority of needs and requirements, capital maintenance of roofs, parking lot paving, and mechanical systems are ongoing needs which need to be planned for."
Also approved was the four new course offering for the 2022/23 school year. They are AP Computer Science, Geometry with Algebra, PE Leaders and Spanish language American History
The board approved the creation of a Strength and Conditioning Coach. "Previously an hourly stipend was used to pay for weight room supervision, which is being discontinued."
Wheaton Academy's National Merit Semi-Finalists are Jeremy Kang and Daniel Olso. This award recognizes academically exceptional students and sets them apart in the college application process. More than 1.5 million juniors entered the competition last year by taking the PSAT exam in October. Approximately sixteen thousand of these students, less than one percent of U.S. high school seniors—were selected as semi-finalists in the 66th annual National Merit Scholarship program. (www.merleburl.com)
When the DuPage Symphony Orchestra, under the direction of Barbara Schubert, presented the opening concert of the season Saturday, October 16, 2021, in Wentz Concert Hall at North Central College in Naperville, the artwork of West Chicago Community High School students was on display. The orchestra's program theme of "Darkness and Light" and the students exhibit "The Art of Darkness and Light" was a perfect blend of their unique artistic endeavors.
Lisa Willuweit, WCCHS Humanities Division Head, said, "This exhibit is a result of the new partnership between the DuPage Symphony Orchestra and the West Chicago Cultural Arts Commission. Shelly Campbell, the Marketing Chair for the DSO, reached out to Gary Saake, a member of our school board to ask if we would be interested in having students create Artwork related to the Symphony's Fall concert theme of "Darkness and Light." Since school had started, the curriculum was planned for the semester. "We weren't able to do specific projects in our classes specific to that theme, but we did have some artwork from Drawing and Photography classes of teachers Megan Dulkinys and David Exner.that showcased the theme very well." Several pieces were selected, plus using some of the pictures from the ESL photography exhibit, "Torn" by the students of Mark Poulterer. It was on display at Gallery 200. The theme emphasized the immigrant experience of being Torn between two cultures, but several of those photographs also fit wonderfully in the Darkness and Light theme. I spoke with the Mr. Poulterer and he jumped on board with us. We set to work printing, cropping, and framing the pieces." Willuweit worked with Campbell to get the student names in the concert program andthe artwork picked up for the concert. "The DSO is hoping to have more opportunities to showcase students as this partnership with the city grows."
From the stage DSO Executive Vice President Cherilyn G. Murer recognized Mayor Ruben Pineda, who attended the concert, a distinguished ambassador for promoting the DSO's mission. (www.merleburl.com)
The holiday spirit was in the air at West Chicago Elementary School District 33. Families and staff had fun at the Fall Fest, organized by the Turner School PTO, held Friday, October 23, 2021. Many different activities, including a pumpkin roll, added to the festivities. (www.merleburl.com)
The pumpkin decoration contest at Leman Middle School had a literary twist, with the decoration inspired by a book. The student winner Skelton, decorated by the Advisory class of Ms.Garcia, was inspired by the book, "Pinocchio Vampire," The staff winner Scream, decorated by MsAlvarez, was inspired by the book "Skelton Man." (www.merleburl.com)
At the Thursday, September 2, 2021, meeting, the West Chicago School District 33 Board of Education approved several major facility updates that revolved around a "hot" issue and, now is cool. Beginning in the summer of 2022, the air conditioning will be replaced, plus a new roof on the Early Learning Center.,the installation of air conditioning throughout Leman Middle School and air conditioning in the gyms of all the schools. In the summer of 2023, air conditioning will be installed  in all the elementary schools.
District 33 Superintendent Kristina Davis said, "Due to the nature and scope of these significant facility upgrades and the time needed to complete these projects, the first day of school for the 22/23 school year and the 23/24 school year will be after Labor Day…Additionally, we will be researching alternative locations for our summer school programs since buildings will not be available."
In the Friday, October 29, 2021, playoff football game, Wheaton Academy won over Coal City High school with a core of 35-3.
Wheaton Academy Boys Soccer team won the Class 1A championship. (www.merleburl.com)
Ms. Rivera's second grade class at Currier School celebrated Hispanic Heritage Month by honoring the tradition of the Day of the Dead. The students brought in a photo of a family member or a pet who has passed on. They had a "ofrenda" or altar in the back of the classroom complete with sugar skulls, flowers, and battery-operated tea light candles. The celebration ended TuesdayNovember 2, by bringing in some traditional pan de muertos, reading stories, and listening to music. (www.merleburl.com)
My email address is merlebur@earthlink.net.