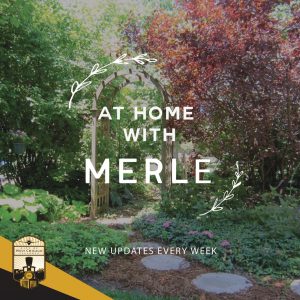 The Community Veterans Days Service is at 10:45 a.m. Monday, November 11, 2019, at American Legion Post 300, 123 Main Street. The program begins at 11:00 a.m. and the 21-gun salute by members of the American Legion Post 300 and the Veterans of Foreign Wars Post 6791 is at 11:11 a.m. West Chicago Community High School students Nathan Hiltner, a senior, and Seth Beaird, a junior, play "Taps." West Chicago Mayor Ruben Pineda gives the patriotic message. The WCCHS Choir sing some patriotic songs. After the program, a small luncheon is served; there is a free will donation with proceeds to benefit Neighborhood Food Pantries. The showing of the film "On Two Fronts," a documentary on Latino support during the Vietnam War, follows the luncheon
This day is the anniversary of the signing of the armistice, which ended the World War I hostilities between the Allied nations and Germany. On the 11th hour of the 11th day of the 11th month of 1919 an armistice between Germany and the Allied nations came into effect. Veterans Day is intended to honor and thank all military personnel who served the United States in all wars, particularly living veterans.
2019 is the 100th Anniversary of the American Legion. The nucleus of our local Post 300 began June 6, 1919, at City Hall on Main Street, the current City Museum, when 50 men who had seen service with the armed forces in the war that just ended, World War I. They formed what was called the "Ex-Service League of West Chicago" and chose as their leader Ralph Marshall, a former marine captain. The purpose of the organization was to continue the comradeship that existed during the Great War and to preserve the traditions for which its members fought.
Twenty-four members of the Ex-Service League signed an application for charter in the American Legion October 7, 1919, and on December 18, 1919, the same number of members attended the first meeting of Post 300. The first Commander was Harry Benjamin, Vice-Commander was Allen Carey and Sam Gregory was Adjutant.
All funds belonging to the League were turned over to the Post December 5, 1919. The first carnival took place September 20, 1920, netting $121.34. Major General Leonard Wood presented Victory Medals to "The Boys" November 18, 1920, at a public ceremony in the Bolles Opera House on West Washington Street. The first Armistice Day Banquet was held November 1923 in the gym at Lincoln School. The Auxiliary formed in 1923 and chartered in August of that year with 62 members signing the charter. Ella Baethke was the first president.
Legion meetings were first held at City Hall, then moved to the Bolles Opera House, and Frank Mann's Tavern. With veterans returning from World War II, the membership outgrew this space and in 1951 purchased the old Roxy Theater building at 111 West Washington Street. A fire, which started in the Ward Lumber Yard November 19, 1965, destroyed the building. Not able to rebuild, the members met in the basement of Ed Fawell's law office until 1968. The Legion then purchased the old National Food Store building at 123 Main Street, converting it into their new Post Home. The dedication was held November 17, 1968, in the parking lot. The mortgage burning ceremony took place in September 1974. (The information is from "West Chicago Post 300 History-55th Anniversary, 1974" compiled by the late Earl R. Neumann, Post Chaplain) (www.merleburl.com)
AROUND AND ABOUT
Due to the resignation of Diana Gunderson, effective January 1, 2020, the West Chicago Park District is accepting applications for the position of Commissioner on the Park District Board now to Saturday, November 30, 2019. This is for a two-year unexpired term from Tuesday, January 7, 2019, through May 2021. Applicants must be 18 years old or older and a resident of the West Chicago Park District. Persons interested must provide a one-page letter describing why they wish to serve on the board and the completed Prospective Park Commissioner Questionnaire on the District website www.we-goparks.org, under Welcome, Board of Commissioners. The application packets may either be mailed to West Chicago Park District, Attn: Board Secretary, 201 W. National St., West Chicago, IL 60185 or emailed to mmedeiros@we-goparks.org.
The Board of Park Commissioners acts as the legislative and policy making body of the District in the operation, control, improvement, and planning of its parks, recreation programs, facilities, personnel and fiscal operations management. Meetings are at 6:00 p.m. the first and second Tuesdays of the month.
On the wall in the West Chicago Public Library Creative Corridor is the artwork of Kathy Manning, a member of Gallery 200. The display, "The Bob Show," is watercolor paintings of her husband at various stages in his life.
Although Manning had an absolute fear of watercolor, she fell in love with this form of art when taking a class for seniors through the West Chicago Park District. Now she finds herself challenged, immersed and relaxed in this media. Trying to find her style, she participated in workshops of Hee Young Kim, an award winning botanical artist. She takes lessons at the DuPage Art League, plus attending many demonstrations of known watercolorists at exhibitions and Illinois Watercolor Society meetings.
She received a Merit Award at the DuPage Art League 2019 "Flying with Colors." Her artwork has been on display of juried exhibits at the Norris Cultural Arts Center in St. Charles and the Galesburg Civic Art Center. Manning also has had exhibits at Bartlett Village Hall and Kindred Coffee Roasters. (www.merleburl.com)
As part of the 2020 Census Counts campaign, West Chicago Public Library hosts a Census Job Recruitment session from 6:00 to 8:00 p.m. Thursday, November 7, 2019, in the main meeting room, 118 West Washington Street. Persons can apply for a paid position with the Census Bureau, with positions starting at $19 an hour. A US Census staff member will be on site to help with applications. Reservations are not required. (www.merleburl.com)
Aura Curran Hammond Reeves celebrates her 98th birthday, November 9, 2019
West Chicago resident Kathy Steere has artwork on display at various exhibits in November 2019. She is a participant the Fine Art of Fiber from Friday, November 8, through Sunday, November 10, at the Chicago Botanic Gardens, 1000 Lake Cook Road. The exhibit is free; parking fee applies. Her work is in the exhibit of the Nature Artist Guild Holiday Show Saturday, November 9, and Sunday, November 10, at the Morton Arboretum, 4100 Route 53 in Lisle. Also she is doing a demonstration of coloring on fabric from 1:15 to 3:45 p.m. Sunday. The exhibit is free; the entry fee applies. Participating in the Bloomingdale Artist Association exhibit, Steere presents a water-soluble pencils and crayons demonstration from 7:00 to 9:00 p.m. Wednesday, November 13, in the Bloomingdale Museum, 108 Bloomingdale Road.
WeGo Drama at West Chicago Community High School continues their 2019-20 season with a powerful production of "The Curious Incident of the Dog in the Night-Time." The play adapted by Simon Stephens is based on the award-winning novel by Mark Haddon. Performances are at 7:00 p.m. Thursday through Saturday, November 7 to 9, 2019, in Weyrauch Auditorium, 326 Joliet Street. The ticket price is $8 for adults and $5 for students. Tickets are available on line wegotheatre.com and at the door.
The story is about Christopher Boone, an autistic teenager, who sets off to solve a mystery and experiences a grand adventure. Through humor and heartbreak, a family has their secrets come out to the world. From novel to stage, the production includes a "play within a play."
The company includes Maggie Hancock, Samuel Incrocci, Alysa Solomon, Evelyn Aldaco, Kenya Bahena, Danny Boyce, Nathan Bradley, Melissa Casimiro, Ryan Castiglia, Josie Kotke, DJ LaPlaca, Noemi Lara and Grace Miller.
Others are Felipe Perezchica, Isabel Poulterer, Elizabeth Ryan, Quentin Stone, Leah Wheatley, Christopher Yera, Ava Fini, Elizabeth Hurley, Ben Jimenez, Cassi Villa, Katherine Vander Plaats, Olivia Wesling, and Jazmin Wilkins. Maleficient Elza is the spec guest in the production.
Mark Begovich is the director. Scenic design is by Chris Jensen. Costume design is by Clare McKellaston. Hair and Make-up is by Jamie Elza. (www.merleburl.com)
Gallery Theater, 129 Main Street, presents "Bistro De L'Amour" and "Reconciliation," written and directed by West Chicago resident Tom Rieser. Performances are at 7:30 p.m. Fridays and Saturdays, November 8, 9, 15 and 16, and at 3:00 p.m. Sundays, November, 10 and 17, 2019. Ticket price is $18 and $16 for senior citizens. To make a reservation, call 9630) 234-5919, email GalleryTickets@gmail.com or on line www.gallerytheaterstudio.com
In "Bistro De L'Amour" couples and would-be-lovers sort out their lives and problems at a one-time local watering hole, which now is a sophisticated French bistro in suburban Milwaukee. "Reconciliation," is a suite of ten-minute vignettes in which characters explore their own reconciliation to others and events.
Cast members are Gary Kujawinski, Jo Ann Kujawinski, Sarah Knauf, Jill Orr, Lynn Meredith, Jake Harrison Murphy, Brandon Michael Bunn, Jean Austin, Julie Hurt and Margie Gustafson. Others are West Chicago residents Mark Fortman and Maureen Navadomskis, Janette Jacobs, Mark Furlong, Jacquie Weirich, Josh Medina, Arlene Arnone and Helen Larsen. (www.merleburl.com)
During the Senior Leaf Raking project of the City, various youth groups, organizations and individuals volunteer to rake the yards of senior citizens. The event takes place Saturday, November 9, 2010. Volunteers meet at 7:00 a.m. at Fox Community Center, 306 Main Street, and return at 11:00 a.m. for pizza. Volunteers supply their own rakes and gloves. Individuals or groups wanting to volunteer and senior citizens wanting to sign up to have their yards raked can call Police Officer Robyn Nielsen at(630) 293-2222 or email Rnielsen@westchicago.org. Last year, 33 yards were raked.
Trinity Lutheran Church, 338 George Street, hosts its Annual Christmas Sale and Luncheon from 9:00 a.m. to 2:00 p.m. Saturday, November 9, 2019. The luncheon is from 11:00 a.m. to 1:00 p.m. The sale includes Christmas items, baked goods, handicrafts, used treasures, silent auction and outside vendors. Vendor products include Christmas decorations, ornaments, gift bags for men and women, coffee mugs, tumblers and kitchen towels. The cost for the luncheon is $7 and $3 for children age 10 and under. The menu is Sloppy Joes, hot dogs, salads, chips, dessert and beverage. (www.merleburl.com)
St. Andrew Lutheran Church, 155 North Prince Crossing Road, hosts a Become an American Citizen World Relief Citizenship workshop from 9:00 a.m. to noon Saturday, November 9, 2019. Persons attending receive a consultation from immigration experts. State Representative Amy Grant (R-42) will be there. For further information call (630) 462-7880 or the Aurora office at (640) 264-3171. (www.merleburl.com)
Make Ahead Pastries is the West Chicago Public Library program at 7:00 p.m. Wednesday, November 13, 2019, in the main meeting room, 118 West Washington Street. Chef Cherise Slattery reveals her secrets for making scones, muffins, sweet rolls and pies days and weeks ahead of time. Guests can sample Tart Cherry, Chocolate Scones and Morning Delight Muffins. To make a reservation, call adult services department eat (630) 231-1552, extension 4.
Slattery is from Hazelnuts Market in St. Charles and believes great cooking comes from simple, fresh ingredients combined with correct technique. She enjoys creating original recipes, teaching hands-on cooking classes, providing the local community with her line of all natural pastries and sharing her passion for food and family.
The West Chicago Park District monthly social for senior citizens is at noon, Thursday, November 14, 2019, at Wood Glen Senior Apartments, 199 North Avenue. The Park District supplies the Thanksgiving feast of turkey, mashed potatoes, salad, stuffing and gravy. Attendees bring a favorite holiday dessert to share. The charge is $11 for residents and $13 for non-residents. Reservations are needed by Friday, November 8, and can be made in person at the ARC, 201 West National Street, or online at www.we-goparks.org. Bingo follows the social.
The submission deadline for "Cantigny in Focus" annual photo contest for amateur photographers is Monday, November 18, 2019. Submitted images, with a maximum of 10, must be from the grounds of Cantigny Park or Cantigny Golf in Wheaton, the 500-acre former estate of Robert R. McCormick. Pictures taken in 2019 or earlier are eligible. Full details about the contest, including rules and official entry form, are online at Cantigny.org. Questions may be directed to Brian Gray at (630) 260.8167 or bgray@Cantigny.org.
Cantigny-appointed judges select 20 images for public display in the park's Visitors Center Gallery. Judges look for photographs that best represent the scope of Cantigny, including gardens, museums, special events, festivals, golf, adult and children's programs, concerts, military events and nature. Selected photographs are enlarged, and professionally framed at Cantigny's expense, and returned at the end of 2020. Winning entries are on display starting February 2020. Park visitors may then vote for their favorite images through December 30, 2018. Owners of the top three vote getters receive a prize.
There are two upcoming musical concerts in the cafetorium of Leman Middle School, 238 East Hazel Street. The band concert is at 7:00 p.m.Tuesday, November 12. The Orchestra Concert is at 7:00 p.m. Thursday, November 14.
For Frosty Fest this year, there is a student contest for youths in first through fifth grades. It is based upon the idea of "different cultures celebrate different holidays throughout the winter season." The three questions are How does your family celebrate winter holidays?: What are some food, decorations and traditions you do to celebrate?; and What is your favorite part about this holiday? The answers to these questions may be answered through a short essay, a work of art or a mixed media piece. Submissions are based on creative content. The three selected winners receive a holiday prize basket, a ride in the Mayor's carriage during the parade and be honored on stage during the tree lighting ceremony during Frosty Fest, Saturday, December 7, 2019. The deadline for submissions is Friday, November 15 and may be submitted to classroom teachers, emailed to bbayci@westchicago.org, or mailed or brought to West Chicago City Hall, Attn; Bethany Bayci, 475 Main Street, West Chicago, IL 60185. (www.merleburl.com)
West Chicago City Museum Historiography program, a non-fiction book reading group, is at 1:00 p.m. Thursday, November 21, 2019, in the Museum, 132 Main Street. Guests can bring a lunch; dessert and a beverage are provided. The book to be discussed is "The Great Crash of 1929" by James Kenneth Galbraith. Copies of the book are available at the Museum and Library.
The book examines the causes, effects, aftermath and long-term consequences of the 1929 financial collapse, while at the same time describing how the people and the corporations were at the heart of the financial community and how they were affected by the disaster. The Monthly Atlantic wrote, "Economic writings are seldom notable for their entertainment value, but this book is. Galbraith's prose has grace and wit, and he distills a good deal of sardonic fun from the whopping errors of the nation's oracles and the wondrous antics of the financial community."
Galbraith is an American economist who frequently writes for the popular press on economic topics. Some of his other books include "The End of Normal: The Great Crisis and the Future of Growth" "The New Industrial State Money: Whence It Came, Where It Went" and "The Predator State." Currently he is a professor at the Lyndon B. Johnson School of Public Affairs and at the Department of Government, University of Texas in Austin.
John & Tony's Restaurant, 27W571 North Avenue, is now open for breakfast and lunch from 8:00 a.m. to 2:30 p.m. Saturdays and Sundays.
Both of the veterans organizations hold fundraisers, with some of the monies going toward community projects. Bingo games at Veterans of Foreign Wars Post 6791, 431 North Neltnor Boulevard, are on Wednesdays. Doors open at 5:00 p.m., games start at 7:00 p.m. The Auxiliary games are Sundays. Doors open at noon, American Legion Post 33 has a fish fry Wednesdays and Fridays, plus special meals on Thursdays.
Sincere sympathy is expressed to the family of Shelina Suresch Christian, who at the age of 69 passed away Monday, October 28, 2019.
Despite the rainy weather, the Halloween activities Saturday, October 26, 2019, in the downtown district provided a fun time for the participants. More than 600 attended the West Chicago Public Library's Trunk and Treat event and more than 400 participated in the Trick and Treat event organized by the City. (www.merleburl.com)
Catholic Daughters of America #432 at St. Mary's Catholic Church celebrated its 100th Anniversary Celebration Sunday, October 27, 2019, at Abbington Banquets. Officiating at the Mass were Reverend Bill Conway, former pastor at St. Mary's, Reverend John Sullivan and Deacon Bruce Carlson. Following the luncheon, Gavin Coyle provided the entertainment. He was born in Derry, Northern Ireland. An accomplished singer and songwriter, Gavin's musical range covers both pop and folk music as well as traditional music from his homeland.
Sixty women of St. Mary's and St. John's of Winfield were received into the Daughters of Isabella November 30, 2019. In less than two years, the name was changed to Catholic Daughters of America. In 1931 they moved into St. Mary's School Hall. They met in the club rooms of the Knights of Columbus in the Acheson building. They now meet in St. Frances Hall at the church. Ida Carey was the first Grand Regent. In the beginning they collected donations for the church and school, plus they hosted gala parties and big card party as fundraisers
In 1954, Mary Elizabeth McCabe was elected State Treasurer. Evelyn Klock started the card marathon of bridge, canasta and pinochle, which still continues. They held their first fashion show in 1953 and throughout the years contributed to various charities. In 1984 CDA began to support the Adopt-A-Child program, which was initiated by Dorothy Sabathne. The chapter continues to support many organizations and causes. CDA hosted a reception for parishioners attending the groundbreaking ceremony for St. Mary's new church. More than 200 attended. CDA made a $1,500 donation for the new church. (This information was from the history insert in the program.) (www.merleburl.com)
Helen and Ray Eggert celebrated their 65th Wedding Anniversary, Tuesday, October 2, 2019.
More than 150 third-graders from Gary and Pioneer Schools participated in the annual Dare to Scare project organized by West Chicago Community High School students and Learning Resource Center staff. Activities included face painting, story-telling, Dracula making, a guessing game, a ring toss game, plus learning some Halloween safety tips.
This project also is a writing contest for the WCCHS students. There are two categories to enter, a story to scare third-graders and a story to scare your peers. The winner of Dare to Scare a third grader contest was Raed Haroon. The best Storyteller Award was Ali Adam. The Winner of the Dare to Scare your peers writing contest was Viggo Krejberg.
Student volunteers were Letti Acosta, Ali Adam, Leslie Alanis, Jazmin Alfaro, Angel Aranda, Ximena Avila, Nicole Bute, Cielo Cabael-Castro, Johanna Cadena, Natalie Calderon, Eleasar Centeno, Valeria Cortez, Savannah Epperson, Briseida Garcia, Monica Garcia, Jack Gulbro, Jetzelle Hernandez, and Elisa Littleton.
Others were Millie Loa, Karol Martinez, Janai Michael-Barnes, Emily Montenegro, Lisbet Morales, Lizet Munoz, Vanessa Munoz, Hailey Nowicki, Belinda Perez, LaTanya Phillips, Carmen Ramos, Yaritza Rios, America Romero, MiQueen Reese, Karla Sanchez, Izammar Valencia, Monserat Vargas, Andrea Vera, Jocelyn Vera and Anna Zepeda. (www.merleburl.com)
West Chicago Kiwanis Club disbanded, due to lack of members.
Nueva Esperanza (New Hope) Church has moved form its location at Faith Community Church to Naperville.
Tequila Roadhouse Bar & Grill, 920 East Roosevelt Road, has closed.
Reverend Josh Ebener, pastor of St. Andrew Lutheran Church, accepted the offer by Yeheil Curry, the new Bishop of Metro Chicago Synod ELCA. This is a part-time position as coordinator of the Synod Latino Strategy, This work includes developing and implementing strategies for Latino ministry and engagement in the Synod, and convening meetings for the Synod's Latino leaders and congregations. He said, "It is work that I have in many ways already been doing, and now it will be a formalized role. It is also an opportunity to share my gifts, and those of St. Andrew, with the broader Church." He is continuing his full time call and ministry as pastor of St. Andrew.
Support our local businesses as they not only contribute to the community through taxes, but also generously contribute through monetary and in-kind donations to clubs, churches, organizations and schools.
Contributing to the Catholic Daughters of America Court 432 celebration were Be Well and Renew, Hummingbird Restaurant, Main Street Family Dentistry, Norris-Segert Funeral Home, Art Lootens & Son, Inc., FNBC Bank & Trust, El Coco Loco Restaurant, Egg Yolk Cafe, Murphy's Ace Hardware and Pal Joey's Restaurant.
Defeating York High School with a score of 1-0 Saturday, November 2, 2019, West Chicago Community High School Varsity Soccer team won the sectionals. This is the first soccer sectional title since 1997. The team's stats of 21-2-3 puts them just one from a trip to state. The coach is Jose Villa. (www.merleburl.com)
Neighborhood Food Pantries and Western DuPage Chamber of Commerce hosted an Open House at the new location of the West Chicago pantry of which St. Michael's United Church of Christ is the host church. Mayor Ruben Pineda welcomed the NFP at this historic downtown site citing the convent location and parking for the persons using NFP. Tom Norton, Executive Director of Neighborhood Food Pantries, explained how the recovery program is a definite asset in filling the shelves in addition to the Northern Illinois Food Bank. Western DuPage Chamber of Commerce President/CEO Dave Sabathne explained the monetary donations give better buying power as a $20 donation feeds a family of four for a month. Both Norton and Sabathne both stressed that NFP truly appreciate the food drives.
Attendees at the event toured the 5,700 square-foot building, which includes two 200-square-foot walk-in freezers and a 36 foot by14 foot walk through refrigerator. The extensive renovation included new doors, windows, and roof, all new offices and guest gathering area with a play area for young children, remodeled and updated bathrooms, new vinyl flooring, new grid ceiling including all new LED flat panel lights, new HVAC, new overhead door for receiving deliveries, and the installation of solar generating systems with solar panels on the roof, new parking lot and exterior lighting.
The project was made possible with funding from the Risch-Dieckmann Family Foundation and the legacy members of the First Congregational Church of West Chicago. There also were monetary and in-kind donations from various organizations, businesses and individuals plus elbow grease provided by volunteers.
The food pantry is open five days a week, closed on Sundays and Tuesdays, guests can visit the pantry four times a month. (www.merleburl.com)
At the Monday, November 4, 2019, meeting City Council approved the ordinance to prohibit adult use cannabis business establishments with a 7-6 vote. Voting in favor were Ward 1 Alderman Jim Beifuss, Ward. 3 Aldermen Mike Ferguson and Al Hallett, Ward 4 Alderman Sandy Dimas, Ward 5 Aldermen Chris Swiatek and Matt Garling, Ward 6 Alderman Jeanne Short and Ward 7 Alderman Noreen Ligino-Kubinski. Voting against the ordinance were Ward 1 Alderman Lori Chassee, Ward 2 Aldermen Jayme Sheahan and Heather Brown, Ward 4 Alderman Melissa Ferguson and Ward 6 Alderman Becky Stout. Approximately 58 persons spoke against marijuana and having sales in West Chicago and two spoke in favor of allowing sales.
Nick Stazzone, Lou Carre and Leo Buenrostro , Jr, celebrated their 10th year with the West Chicago Fir Protection District.
My email address is merleburl@earthlink.net.