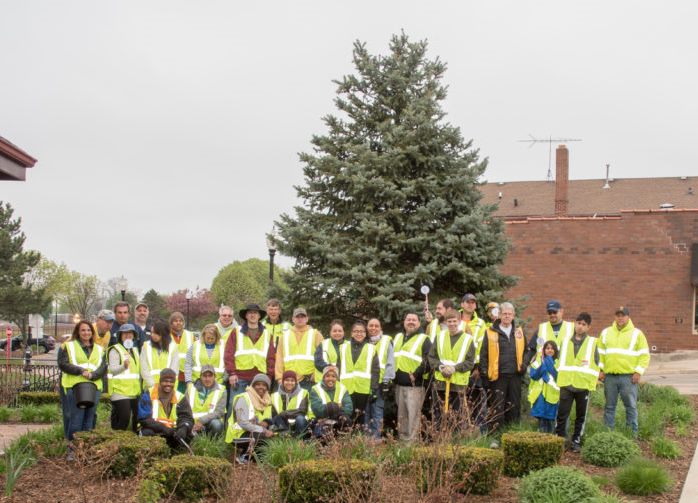 Volunteers Needed
Tuesday, May 14, 2019
4:00 p.m. – 6:00 p.m.
Meet Outside at Fox Community Center
306 Main Street
Volunteer Flier – .pdf 325kb
The collaborative spirit is part of the fabric of the West Chicago community where volunteers pitch in when needed.
Help is needed on Tuesday, May 14, 2019 from 4:00 – 6:00 p.m. to beautify downtown through the planting of downtown landscape beds.
"Many hands make for light work", said City Special Event Coordinator Bethany Bayci. "Last year the turnout for volunteers was tremendous, many coming from our three service clubs, Rotary, Kiwanis and Lions. We hope the new date and time allow more people to get involved and contribute to the community in this meaningful way", she added.
Leading the effort last year was Mayor Ruben Pineda, a strong supporter of West Chicago's America in Bloom efforts. "Our City has always shown spirit and pride, and our involvement with America in Bloom is highlighting the good work we are all doing together," he said. "The downtown community planting event is one such effort."
Garden beds on Main Street will be prepared by the City's Public Works crew, and hundreds of flowers supplied by the City will be on-hand for planting. Volunteers need only bring a pair of work gloves and a shovel.
The City will provide snacks for all who participate in the Downtown Planting Party. For more information or to RSVP, contact Bethany Bayci at bbayci@westchicago.org. A slideshow/video of the 2018 Downtown Planting Party may be viewed on the City's YouTube channel.