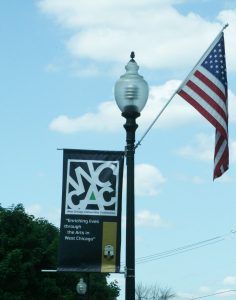 The Commission meets the 1st Thursday of the month at 7:00 p.m.  The Commission has two vacancies.
The duties of this Commission include but are not limited to the following:
• Enriches the lives of all West Chicago residents through the support of cultural arts activities
• Sponsors art shows, special events and workshops
• Maintains local artist network
Commission Members  Gene (Buddy) Plumlee (Vice Chairman), Anni Holm,  Uwe Gsedl, Sara Phalen,  Adriana Sarellana, Heidi Kuharich, Stephanie Ross, and Lewis Achenbach (ex-officio). There are two vacancies on this Commission.
View the Cultural Arts Commission's Agendas and Meeting Minutes.