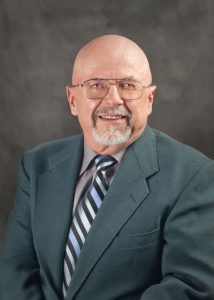 Alderman Al Hallett began serving on the City Council in 2013. His strong desire to work with and for the residents of West Chicago is continually evident. Currently he is member of the Infrastructure Committee as well as the Public Affairs Committee for the City.
In addition, Alderman Hallett volunteers with the West Chicago Community Emergency Response Team (CERT). He is certified with the Medic Basic Plus rating in CPR, AED, and First Aid for Adults.
He and his wife Cindy moved to West Chicago in 1976.  They have one son, Scott, who has been diagnosed with Autism. They were part of the founding Board of Directors of Friends for Therapeutic Equine Activities (FTEA) in 1996, an organization in which they are both still active. FTEA is located in Wayne, IL and annually serves over 200 children and adults with special needs.
Flying is Alderman Hallett's favorite passion. He is Co-Chairman of Construction/Maintenance for the Vintage Aircraft Association (VAA) in Oshkosh, WI. VAA is a division of the Experimental Aircraft Association (EAA) founded in 1953.
He and his wife are members of Emmanuel Baptist Church in Warrenville, IL. Alderman Hallett is an Air Force Veteran and the recipient of the Republic of Vietnam Commendation Medal and the Vietnam Campaign Medal.
Contact:
(630) 254-7112